7 friends had the following conversation.
A: The day after tomorrow is Wednesday.
B: No, today is Wednesday.
C: Both of you are wrong, Wednesday is tomorrow.
D: Today is neither Monday, nor Tuesday, nor Wednesday.
E: I am pretty sure that Thursday was yesterday.
F: No, yesterday was Tuesday.
G: All I know, is yesterday wasn't Saturday.
Only one of them is telling the truth.
On which day did the argument take place?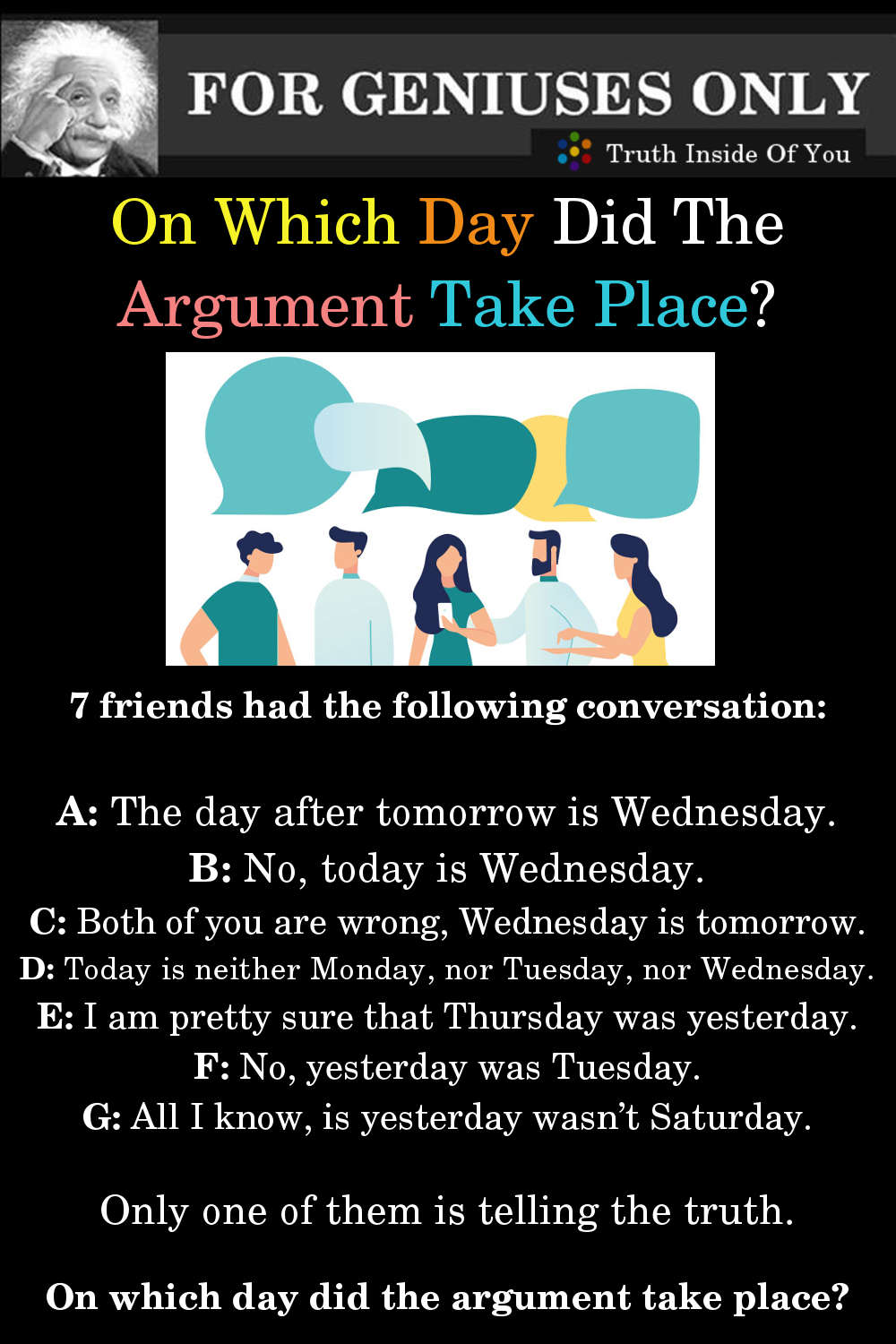 CHECK ON "PAGE 2" FOR THE RIGHT ANSWER: