In an office, Roger was found dead in his cabin.
His 5 employees Jim, Tim, Tom, Pat & Meg were the only ones who were present in the office.
They all were in their own cabins so nobody knows what happened.
When the detectives arrived, they found a note near Roger's body, which said;
"44 43 23 – 41 42 41 – 42 44"
Can you help the detectives crack this code and find the culprit?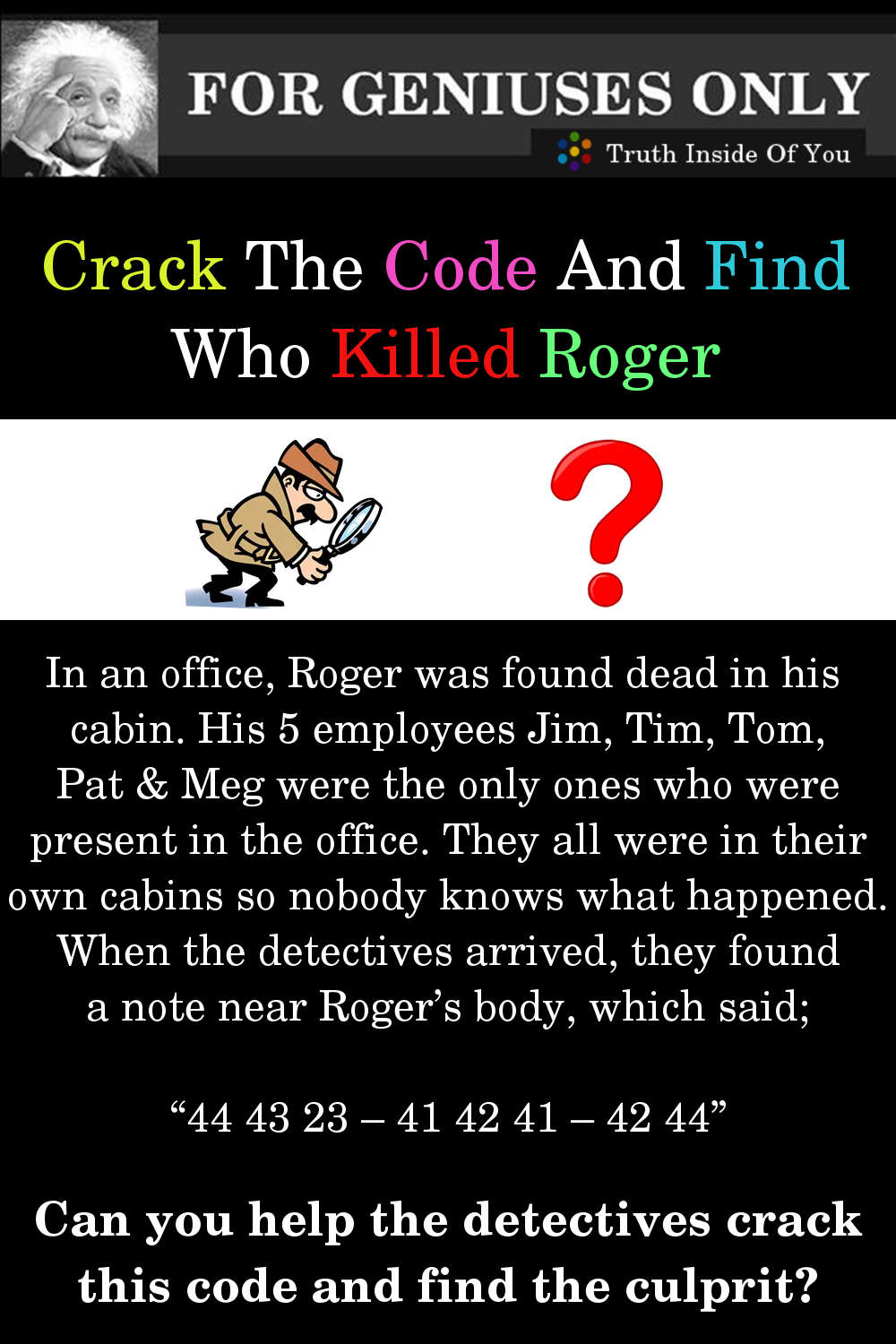 CHECK ON "PAGE 2" FOR THE RIGHT ANSWER: