There are several moments in a parent's life that makes them really proud. One of them has to be the first time when their child walks a few steps. It makes your heart full and makes you feel like you have finally become a parent in its true sense. Then comes the time when your child goes to school for the first time, gets their grade, promotions, marriage, etc. There are many first-times, which not only enriches the life of the child but also makes the parent proud and emotional. There was such a first time in the life of dad Daniel Medina to have his proud dad moment but it was of a different kind.
Driving Through
Daniel Medina was driving down s60th St near Morgan in Wisconsin and it was particularly snowy and cold outside. The lawns and the sidewalks were full of snow which was not cleared till then. Many of the residents had to come out of their house to clear their lawn before the snow thawed. It was through this kind of snowy night that Daniel Medina, along with his two sons aged 10 and 6 was driving through.
A Proud Dad Moment
Suddenly, they spotted a person in a wheelchair struggling hard with the snow. He was trying to scoop it up but his movements were restricted because of the wheelchair. Daniel Medina was about to drive past, sympathizing with the person when his sons made an unexpected request. They asked for his permission to get out of the car and help the guy with shovelling the snow. They knew that the man needed help, but somehow, it never occurred to Daniel Medina to go out and help him. That his children had developed such a huge heart for others is something that became an instant proud moment for dad Daniel Medina. It can bring tears of joy in the eyes of any parent out there.
A Picture To Remember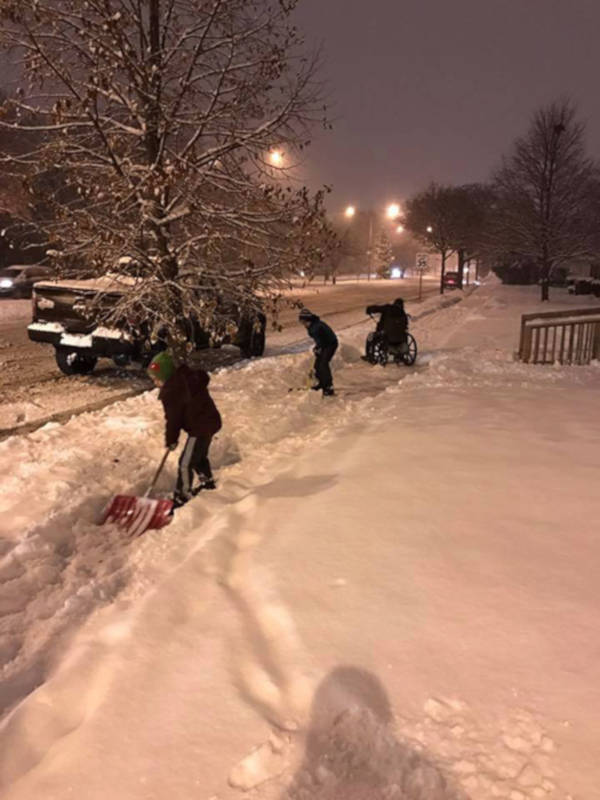 When the children got out of their car, they asked for the permission of the guy whether they could help him or not. He consented. And so, these two kids started to shovel the ice like it was their own property that they were looking after. As the two of them were fighting with the thick layers of snow on the sidewalk, the proud dad took a picture, It had to be clicked, it was such a memorable moment after all! It is something that even the children would be proud of when they grow up to become teenagers and adults.
Children Are Compassionate Beings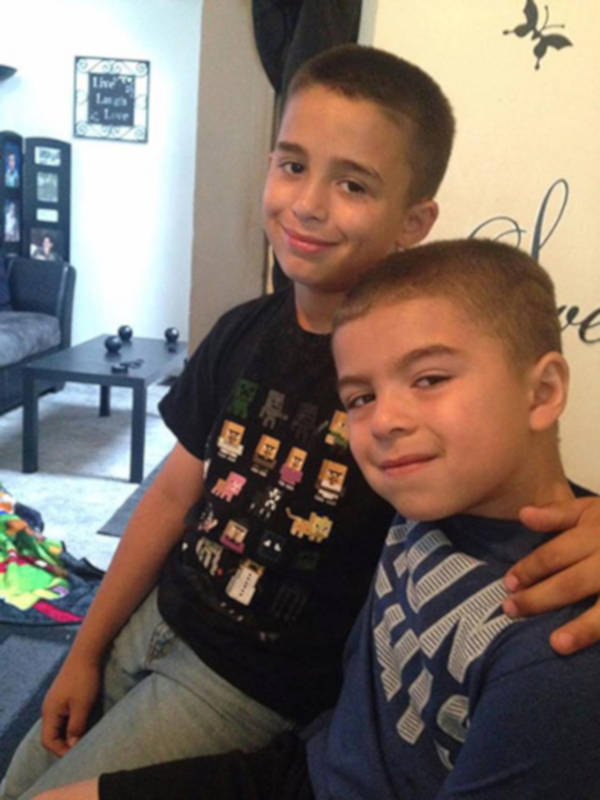 We often think that children are self-centred because they haven't developed certain traits like kindness and empathy. They are always looking out for themselves. But the sons of Daniel Medina show that all such assumptions are simply wrong. Children are pure and they have a heart of gold. That's why they can think of everybody and be kind to them and that includes animals too.
We should try to encourage them and support them when they want to do such acts. If Daniel Medina had told them they did not have time and drove away, these children would never ask their dad for anything more. As a Dad, Daniel did something amazing and now, his children might grow to be models of kindness and compassion.
We should allow our children to do the right thing if they come up with it. That is the only way we can ensure that they become a proper human being when they are adults.