People all around the world have their own set of physical frailties and miseries to count upon. People are in a continuous process of accepting, dealing, and overcoming their drawbacks in order to live a better life. The society has created special privileges for them but it rounds up to a form of distinction or disparity that is made between them and the rest. This difference, no matter how rewarding or beneficial it may seem for the people affected, is actually the reason why they are looked down upon as someone who is different. One such incident has been talked about, a McDonald's worker with Down syndrome.
What is Down Syndrome?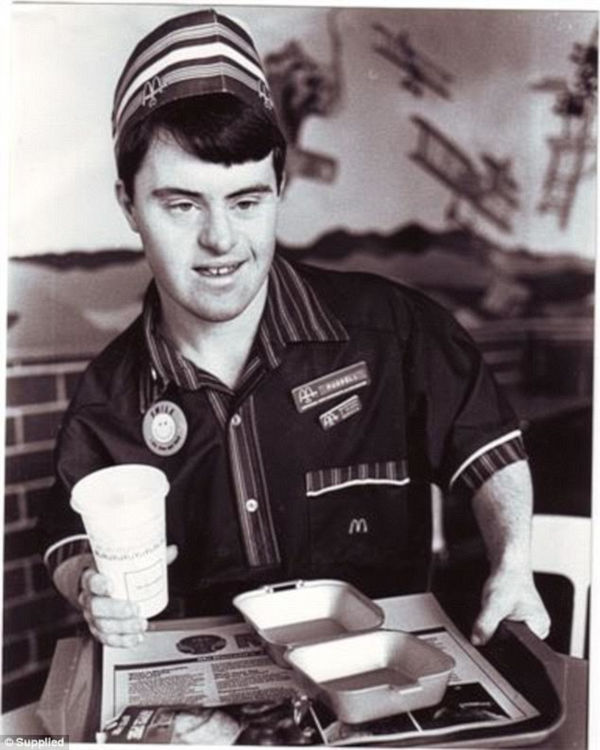 Such a physical condition is caused due to a genetic disorder and hormonal imbalance that reflects a specific form of facial appearance and late development of body and intellect. There might also be related problems like speech deficiency and shorter stature. There are a number of people throughout the globe who are affected by the said disease. The infant is born with the abnormality and it is not something that happens suddenly. Such people are often made victims to the criticism and mockeries of onlookers. A state of discomfiture is created by the so-called normal people who might as well pity them. Pity or mockery is not what they deserve. Normal behaviour and respect ought to be meted out towards them. Here is the story of Russell O'Grady, a McDonald's worker with Down syndrome who won hearts by serving for 32 years.
He was praised by all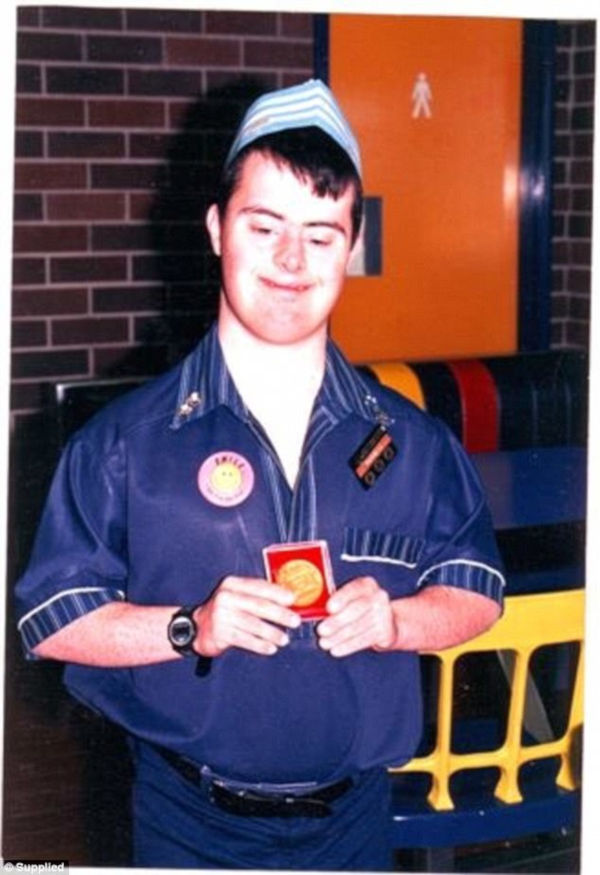 Russell was appreciated for his dedication at work which he had started when he was in his teens in 1986. Despite the kind of inert inferiority complex that he might have suffered, he bore it all with a smile.
McDonald's worker with Down Syndrome retires and people are sad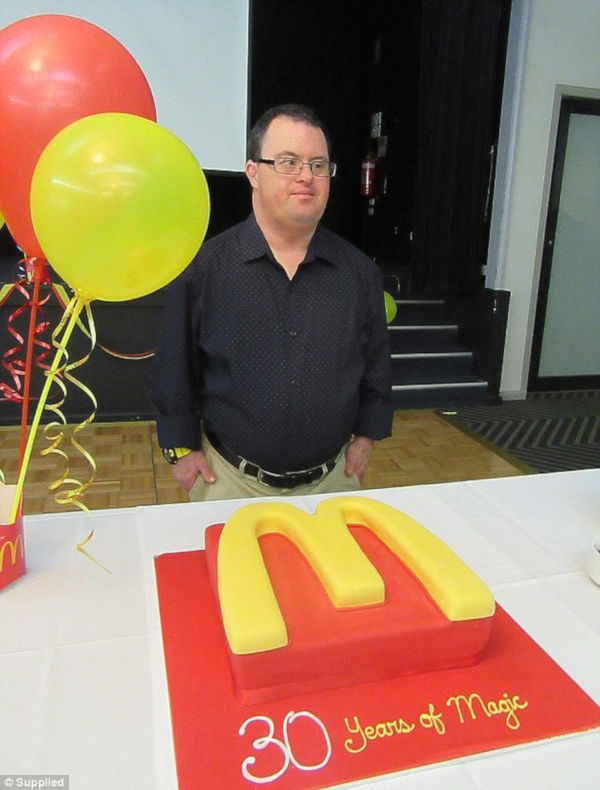 Having served for 32 years at the store, he is now set to retire at the age of 50. During his stay, he used to greet all the customers and served them pretty well.  On his last day at the ob, a lot of his customers for whom he was a favourite, came by to meet him for one last time.
There were certain regulars due to him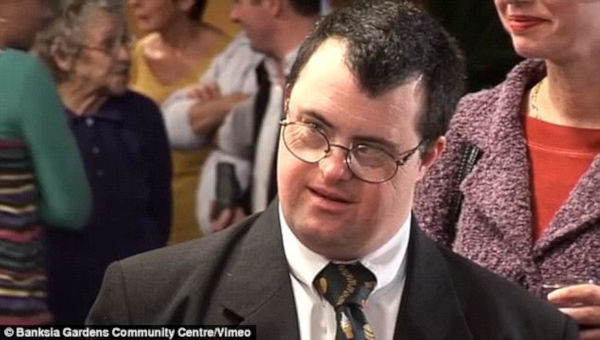 The supervisor of the McDonalds claims that he was a diligent worker and it is due to his hard work and dedication that he won several hearts. There were a lot of customers who visited the place just for him. This indeed proved beneficial for the store. Not just the staff of McDonald's, but also his family was proud and happy for their son and his progress at work.
He has been an inspiration for all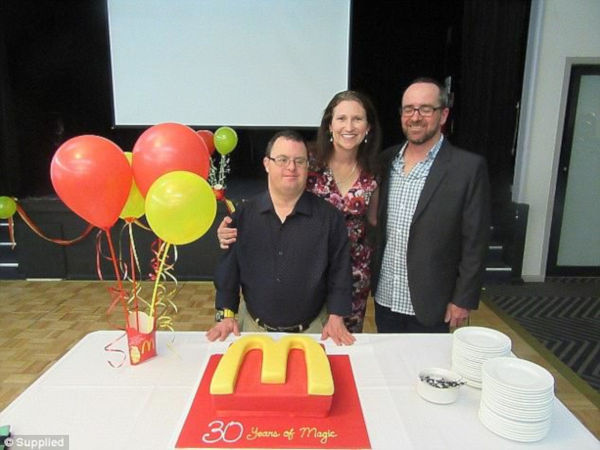 Despite all odds, he had proved how a physical disability could not define his work. There were situations when people behaved insensitively towards him, but it in no way deterred his determination and spirit. When asked about his disability, he would say that he is a worker at McDonald's and that was more important than anything else. He stands as a living inspiration for many people. Whether disabled or not, as an epitome of hard work, determination, and consistency. They show how lives could be led normally, bereft of the natural disabilities. It is all about acceptance.