Early one morning, waking up to shuffling noises and thinking he was being intruded, Tim Newton peeked out of the window of his home in Alaska. What he saw outside on his porch surprised him more than he could ever imagine. There was a lynx family, immersed in its joyful games just outside his door. Readers, be assured that this doesn't happen every day.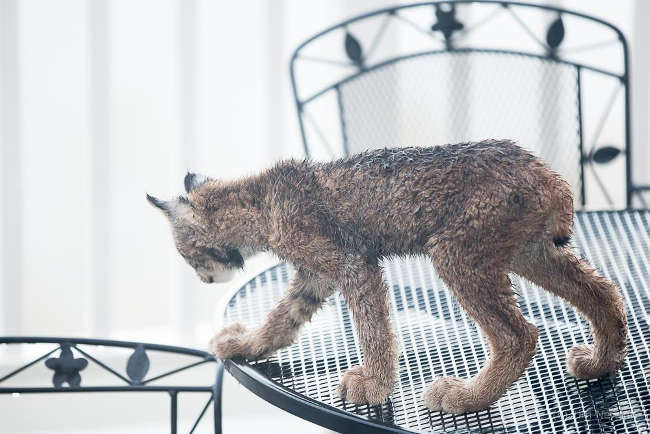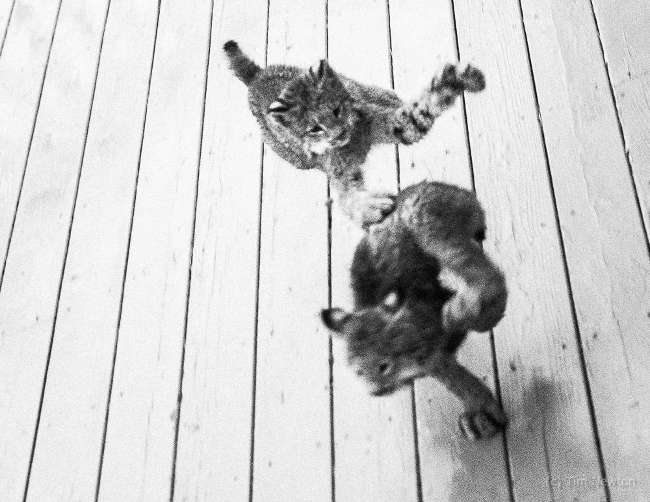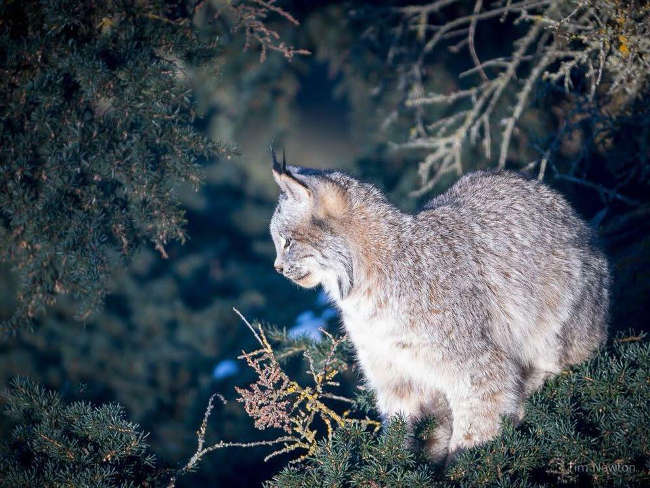 The lynx is famous for being elusive and it's impossible to spot them pretty easily. Even after living a life close to the forest, Newton himself had been able to witness a lynx only a couple of times until then. The elated wildlife enthusiast did not waste any moment and rushed in to get his camera ready. He was not going to miss the chance to immortalize this moment for anything on earth whatsoever.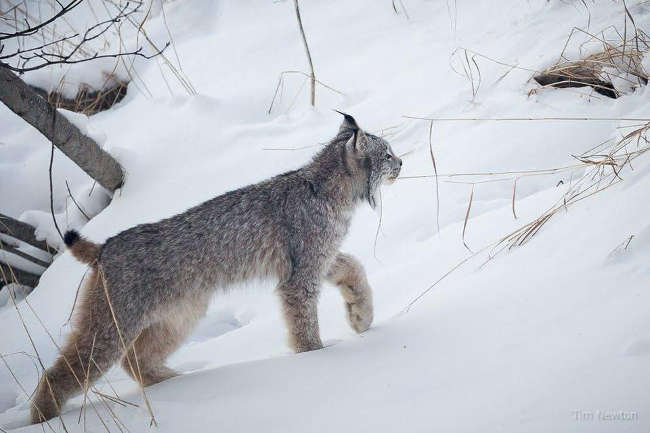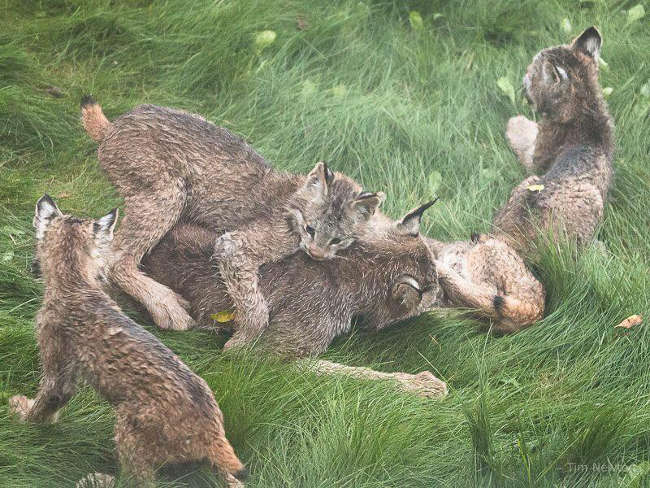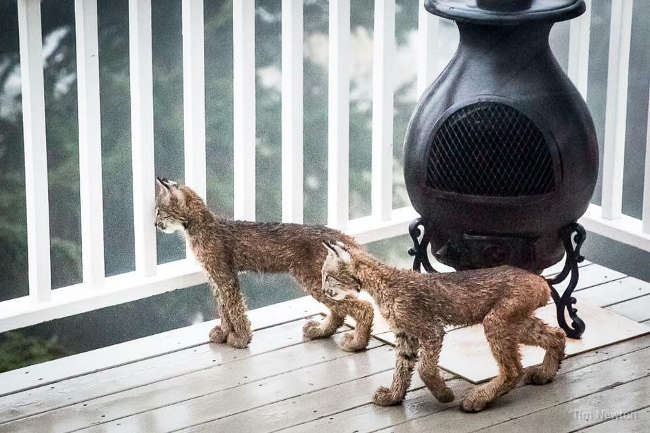 Having not one, but an entire lynx family, just at a distance of some 2 feet or so from himself was like a dream come true for Newton. They were racing around on his porch, jumping and pouncing over one another. All through the time, Newton could never actually believe that he could ever get this lucky.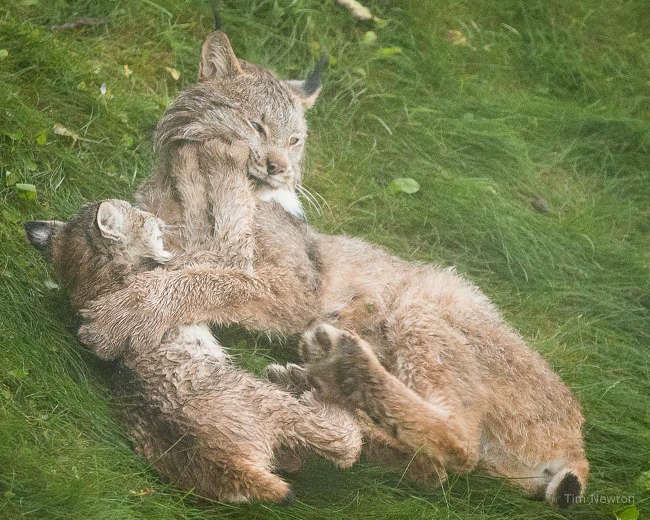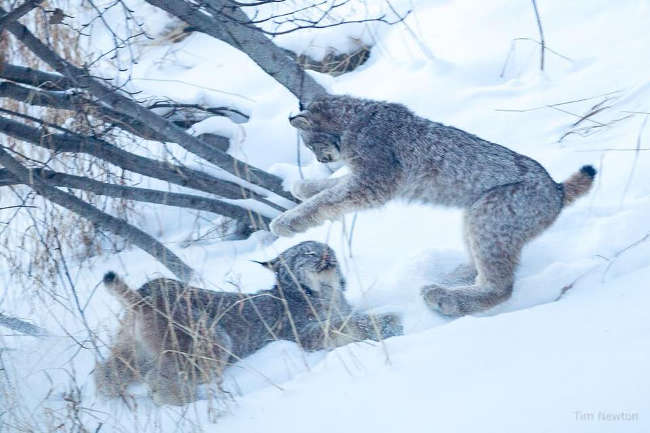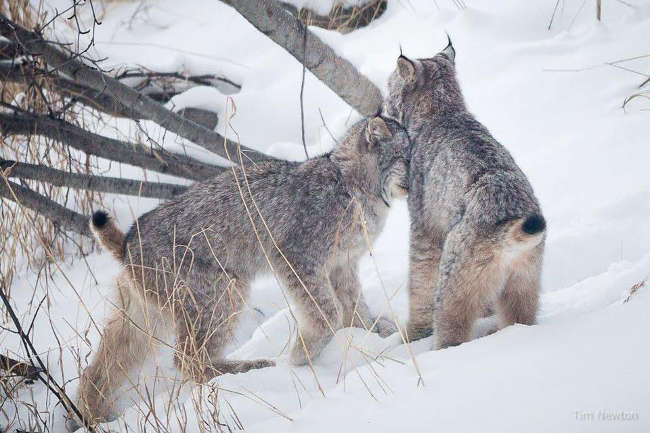 It was as if the entire purpose of the family's visit was to give a marvellous show up-front to their admirer, who kept snapping them ever since he first saw them that morning. The kittens would get tired and rest for a few moments before jumping into their games with renewed enthusiasm. Rolling, chasing and wrestling with one another, they played on Newton's porch for nothing less than forty minutes. It was by far the cutest thing that he had ever witnessed till that day.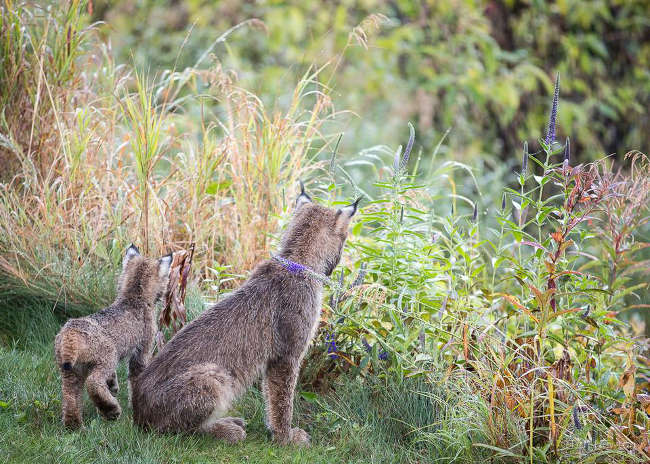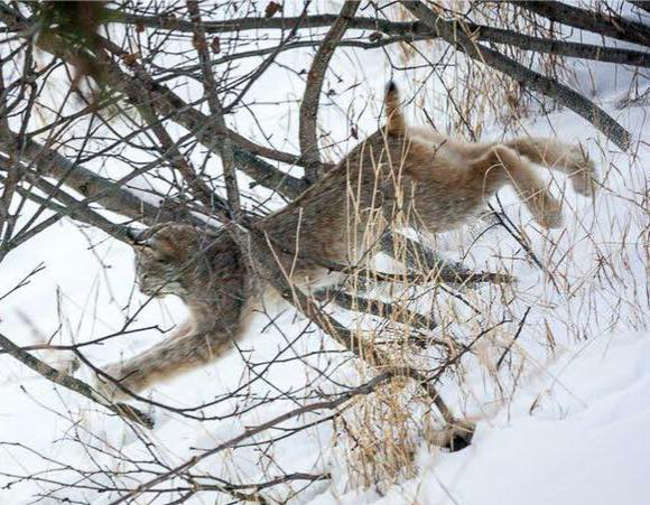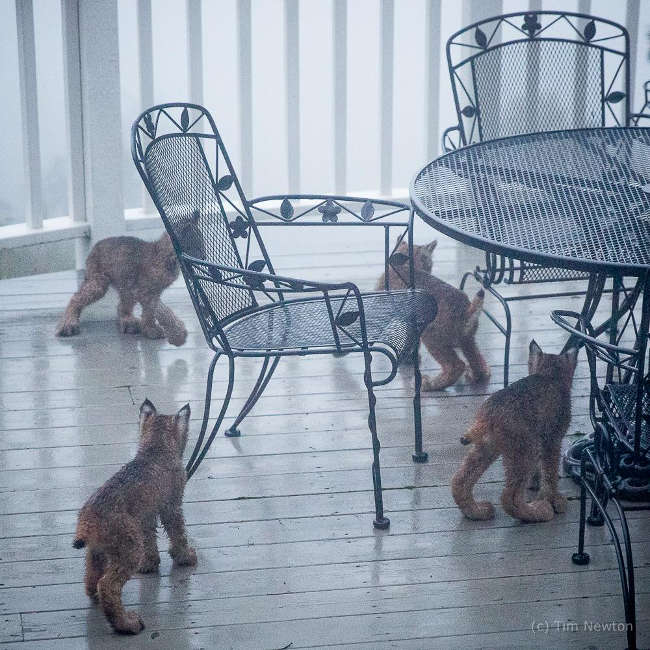 Time and again, one of the kittens would jump onto the furniture which was kept on the porch. It would walk over the table for a while, looking down at its siblings below, until another kitten would also jump up to chase the first one off the table. Yet another one would be sitting on the chair as if waiting for food to be served. All these continued until the early morning playtime was over and it was time for them to return. The mother, who had been sitting there watching her children all this while marched the kittens back into the forest which was their home.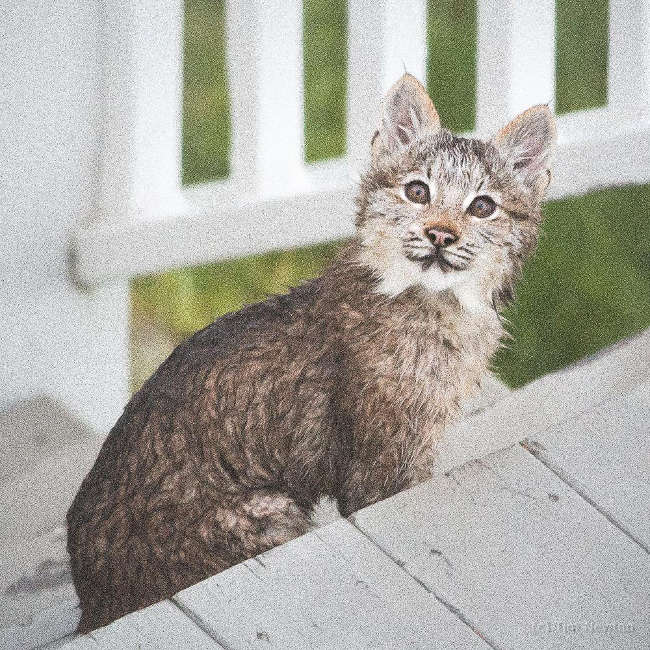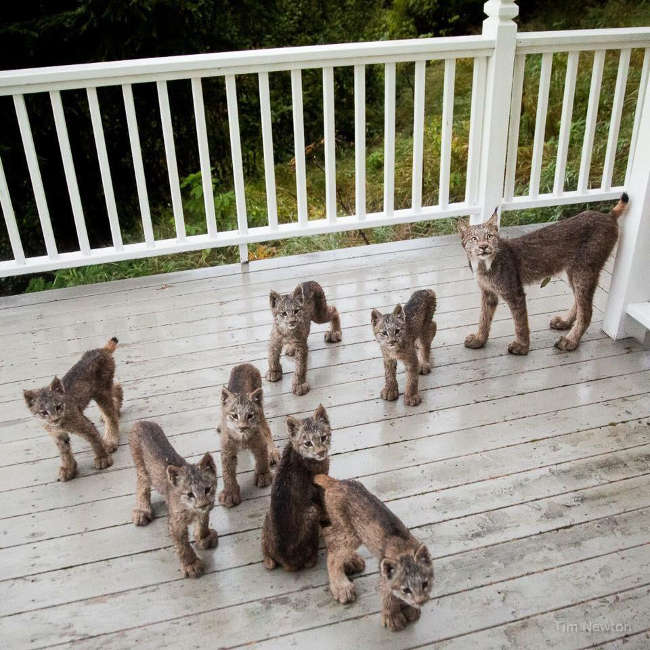 The 'miraculous' experience made Newton feel extremely delighted and even somewhat giddy. He was overcome by a profound sense of thankfulness towards the place he lived in. A whole hearted wildlife lover like Newton would never forget the excitement and wonder of having seen the Lynx at such close vicinity and for such a prolonged period of time.