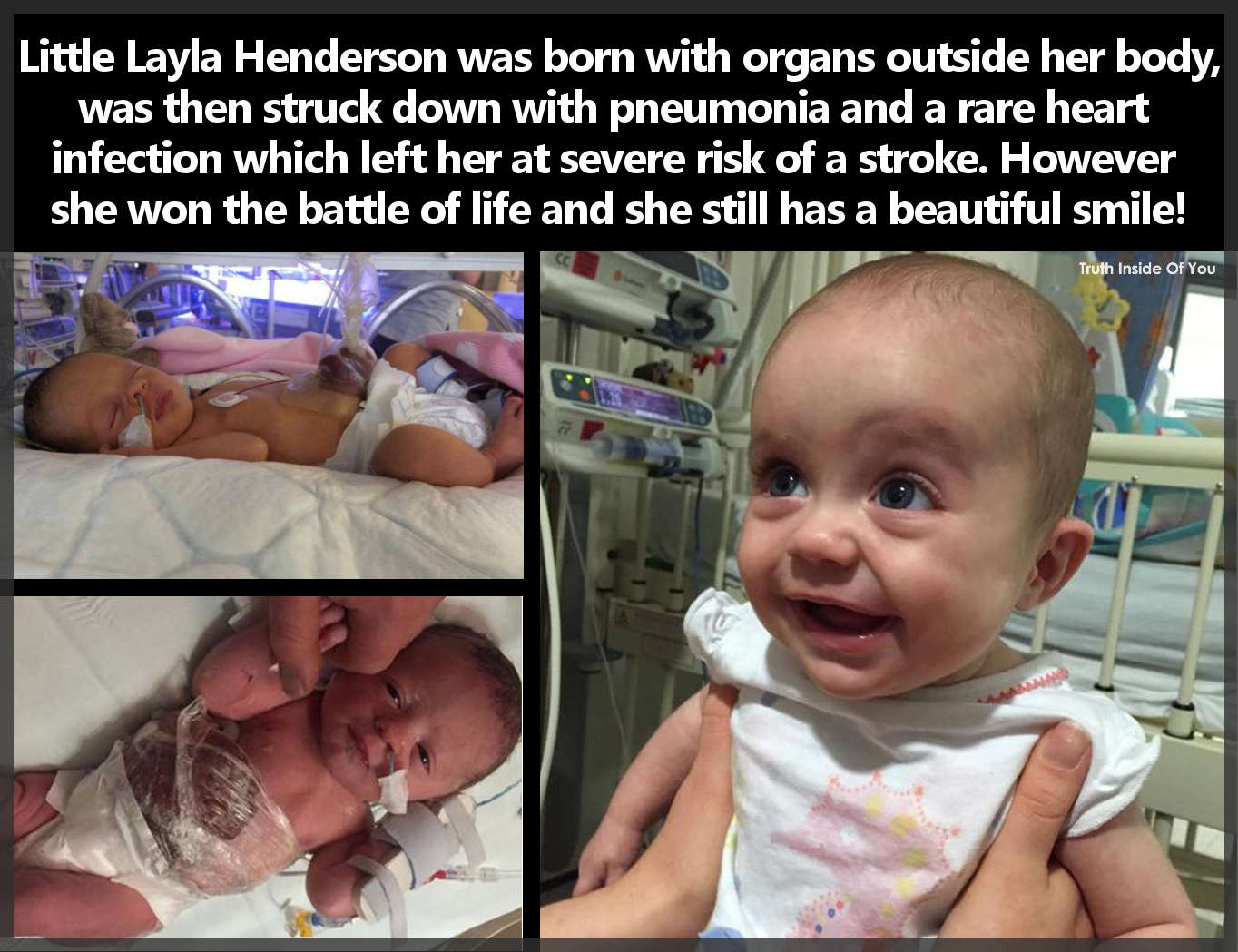 Little Layla Henderson was born with organs outside her body, was then struck
down with pneumonia and a rare heart infection which left her at severe risk of a stroke.
However she won the battle of life and she still has a beautiful smile!
by Johnny Stones, for Truth Inside Of You.
Don't forget to visit our Quotes Gallery!