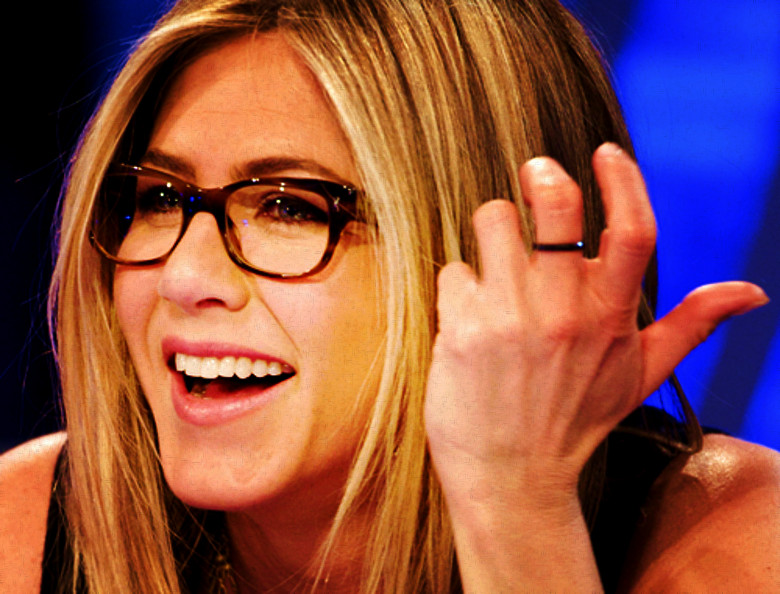 Since establishing a secure place in our living rooms and hearts throughout the 90s and early 2000s, Jennifer Aniston — best known as Rachel from Friends — has experienced everything that comes with being an A-list Hollywood star.
From the glamour of the red carpet and awards ceremonies to the often demeaning gossip and candid photos in tabloids, she has been through it all. But with paparazzi perpetually staked outside of her home, looking to capture anything they can create a sellable headline around, Jennifer decided to take the media to them.
Through The Huffington Post, Jennifer wrote and released a personal blog titled "For The Record," which voices her frustrations and calls out the media for much of the nonsense it consistently perpetuates.
She begins the piece by openly stating that she is not pregnant, despite the constant speculation and scrutiny of her body across several pop culture outlets. But she takes that simple answer a lot further by calling out the sexism inherent in this obsession with her body and the bodies of other female celebrities.
"The way I am portrayed by the media is simply a reflection of how we see and portray women in general, measured against some warped standard of beauty."

– Jennifer Aniston, "For The Record"
She powerfully notes that not only is the media pushing these unrealistic ideals onto women of all ages, but that we as a society allow it to continue by buying into and believing it.
The less we allow ourselves to be consumed by the grabby headlines that really have no bearing over our lives or the well-being of humanity, the less inclined these media outlets will be to produce them. We need to remember that the world of pop culture and entertainment is a business, and that business, like all others, will only produce what we as the masses willingly consume.
Another powerful subject that Jennifer addresses is the sheer amount of truly newsworthy events that have taken place over the timeframe where instead so many resources have been spent tracking her "boring" life.
"In this last boring news cycle about my personal life there have been mass shootings, wildfires, major decisions by the Supreme Court, an upcoming election, and any number of more newsworthy issues that 'journalists' could dedicate their resources towards."

– Jennifer Aniston, "For The Record"
I'm ecstatic to see Jennifer shed light on this issue, since my own involvement in the media has shown me firsthand how many important events around the world get overshadowed by celebrity gossip and other trivial topics. We at Collective Evolution can often feel alone covering fundamental events, stories, and topics that so many other powerful outlets completely neglect — although admittedly some of it is edgier than most would dare delve into.
Regardless, I don't think anyone can make a convincing argument for the importance or relevance in us identifying whether or not Jennifer Aniston or any other celebrity is pregnant, getting divorced, or going through any other ordinary life matter. It's time to make the media a powerful tool to inform and educate the masses rather than having it distract them with meaningless headlines and suggestive images.
Jennifer concludes the piece by identifying the impact that many of these seemingly frivolous headlines can have on both the readers and their subjects. Rather than buying into them, she reminds us all that we determine what truly is beautiful and a part of our personal "happily ever after."
Since releasing the piece on July 12th, Jennifer has received an abundance of support from other celebrity figures across the various social media outlets. Olivia Wilde, Nikki Reed, Jason Bateman, and Margaret Cho were among many others who openly stood behind the bold and empowering piece.
However it hasn't been without scrutiny, as British journalist and television personality Piers Morgan openly criticized the blog through a piece published by the Daily Mail. While Piers makes a number of noteworthy arguments, I personally still stand on Jennifer's side and appreciate her taking the time to voice her opinion.
For however long we continue to live in this celebrity-obsessed world, I think it is essential that more of them stand up and build awareness around personal and global issues, since the world undoubtedly listens.
Read the full "For The Record" blog on The Huffington Post HERE.
Credits : Collective-Evolution.