Since Janet and Winston Howes met, it was love at first sight. The beautiful couple married in 1962, and decided to move to a small farm in the countryside of England to start a family of their own.
A little after moving to the farm, Janet gave birth to their son and their life was really a happy dream. One day things changed…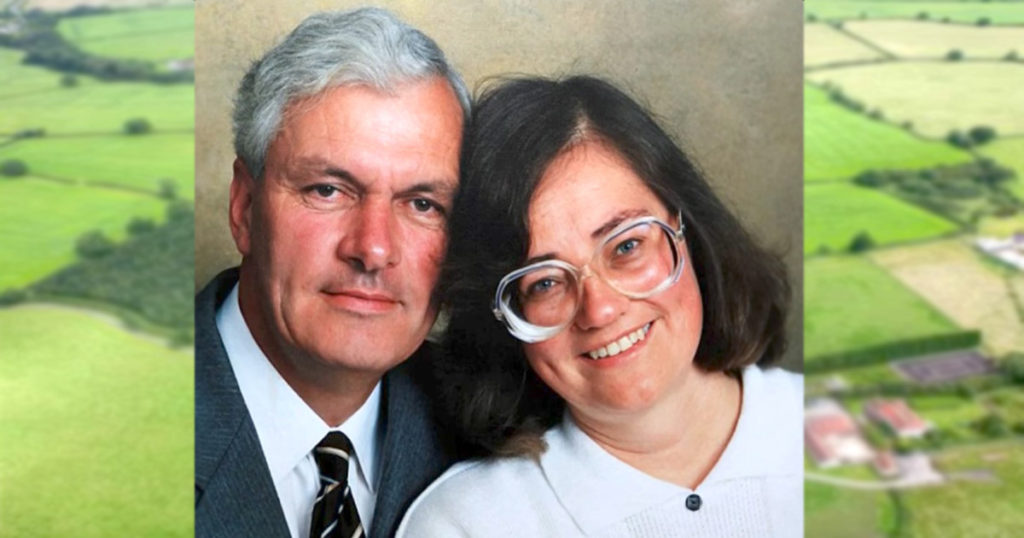 After 33 years of marriage, Janet died in 1995 after a heart failure. Winston and their son, were devastated, and whatever they did, life was empty without her.
In the months that followed, Winston had a beautiful idea to honor his passed wife memory. The idea involved the meadow next totheir home that Janet adored so much.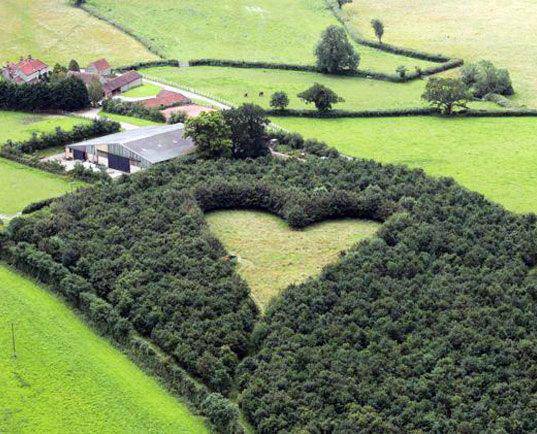 The secret tribute of Winston remained hidden for years, until Andy Collett flew over the home with a hot air balloon. During the flight, Andy saw a giant heart formed from the trees.
Andy said that it was the most beautiful sight he have ever seen from above. It was a perfect heart hidden from prying eyes. No one knew of its existence.
Winston said in Daily Mail why he decided to plant trees. "I thought it was a great idea, I planted over a thousand oak trees. When it was finished, I put a shair in the meadow, looking at the hill where she lived. We planted flowers at the center that come out in the spring and look very beautiful. "
Nothing can bring Janet back, but this great heart is a way to remember all the good moments they lived together.