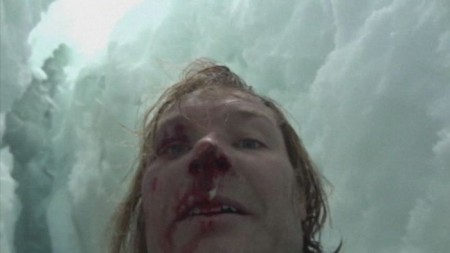 He was seriously injured ,but he recorded a video step by step , trying to stay alive.Like the movie " 127  Hours" , the agonizing effort of Professor at the University of Kentucky ,  John All , to save himself from falling into the ice crack depth of 25 meters in the Himalayas .
Professor studying climate change data when the ice retreated and fell into crevasse .
Result of the fall was to break his arm and five side and dislocated his shoulder. He remained calm ,opened the camera and recorded the whole attempt to climb to the surface. All this lasted five hours which he described as the toughest of his life .