Look at this image and find if you can the 6 words that are hidden!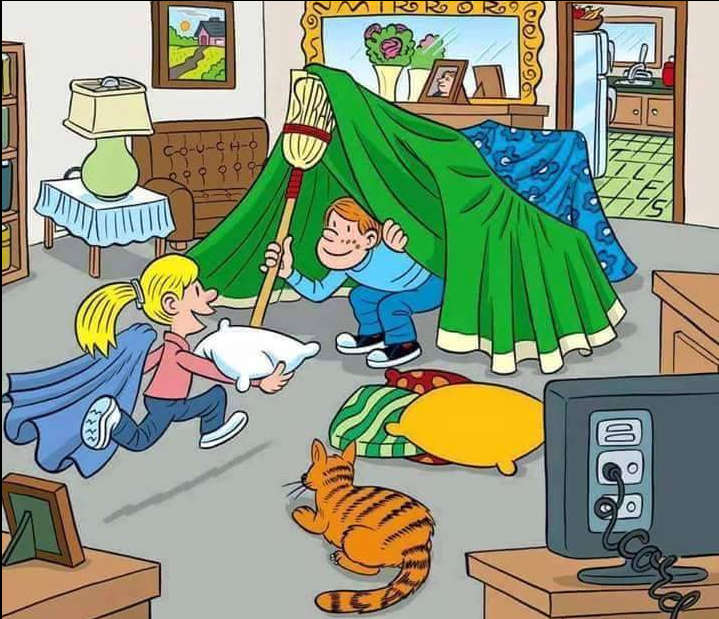 ---
 Answer:
1. "Cord" Behind television on cord.
2. "Tiles" on bathroom tiles.
3. "Straw" on straw broom.
4. "Mirror" on Mirror.
5. "Cat" on cat's tail.
6. "Couch" on the couch.
Share It When You Find It!!