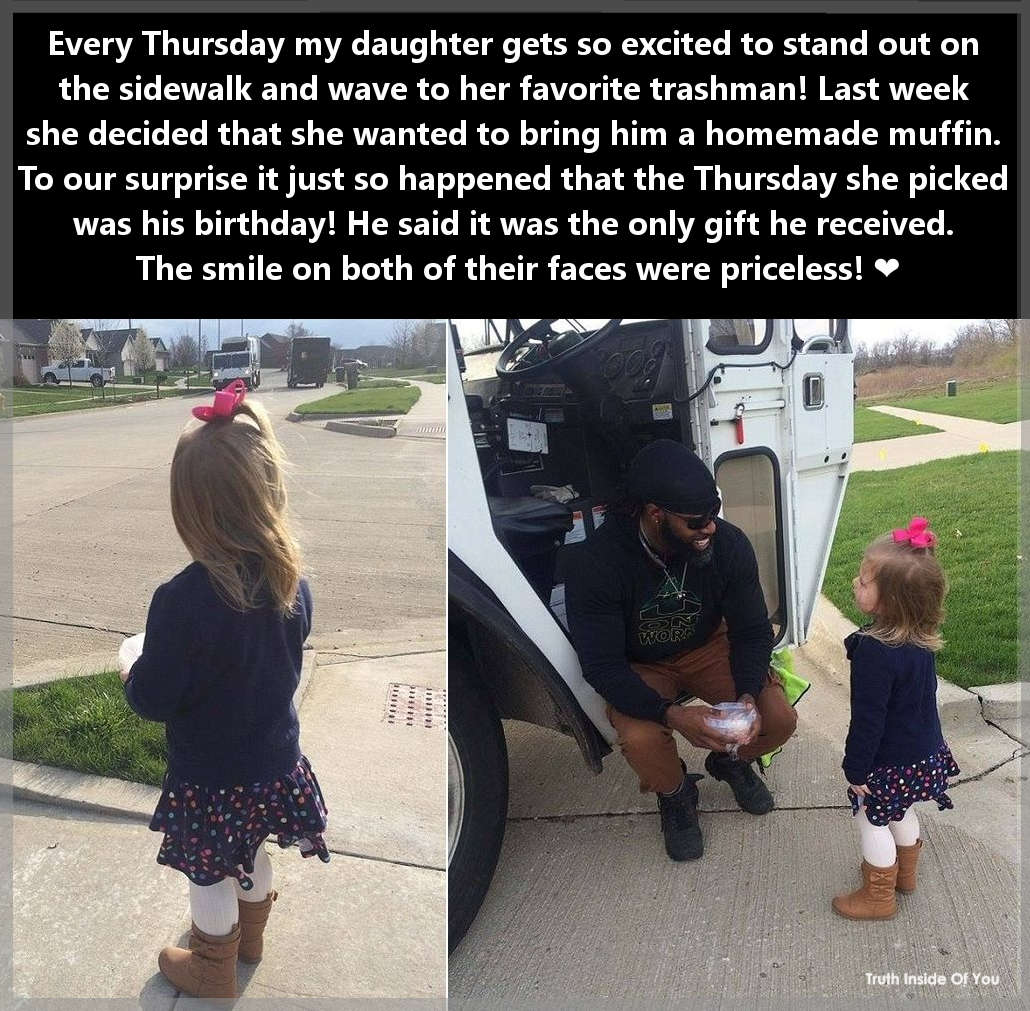 Every Thursday my daughter gets so excited to stand out on
the sidewalk and wave to her favorite trashman! Last week
she decided that she wanted to bring him a homemade muffin.
To our surprise it just so happened that the Thursday she picked
was his birthday! He said it was the only gift he received.
The smile on both of their faces were priceless! ❤️
by Johnny Stones, for Truth Inside Of You.
Don't forget to visit our Quotes Gallery!