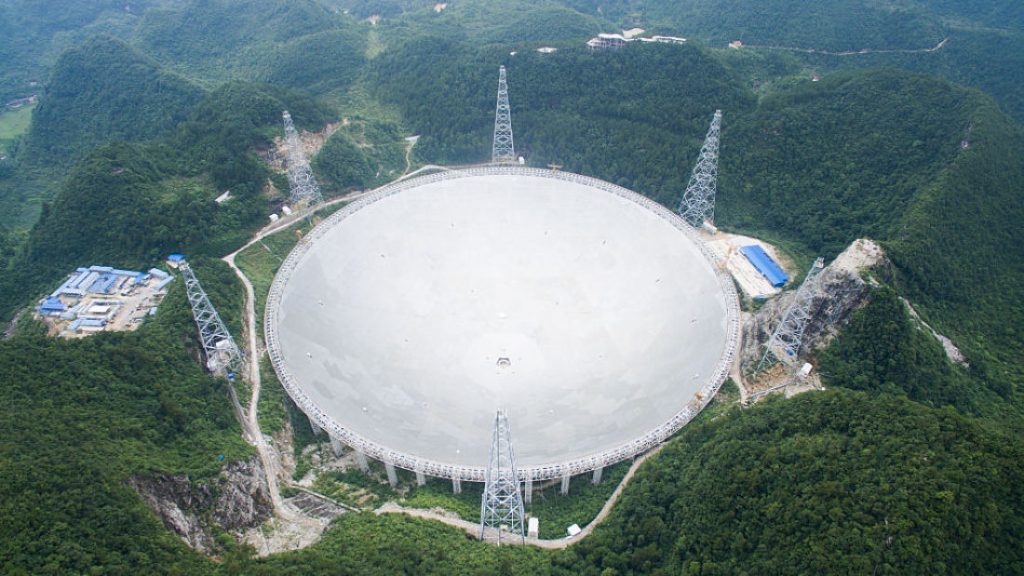 In China, one great accomplishment has been completed after five years of effort. The Five-Hundred-Meter Aperture Spherical Telescope, also known as FAST, is the largest radio telescope on earth.
The telescope had a cost of 180 million dollars (which add up to 1.2 billion yuan) and after five years of construction, it is way bigger than USA's largest telescope, which is 305 meters large.
FAST will start being used in September for observations. "As the world's largest single-aperture telescope located at an extremely radio-quiet site, its scientific impact on astronomy will be extraordinary, and it will certainly revolutionize other areas of the natural sciences," said Nan Rendong, chief scientist of the project.
The telescope is set up in a valley in the south-westernpart of China, in a province named Guizhou. The area had a low production cost and it is located far away from any populated area. The five kilometer area that surrounds the facility from any other human activity makes sure that interference will be eliminated and the telescope will work in the best possible way.
The telescope will be put to use towards the goal of discovering extraterrestrial intelligence. "FAST's potential to discover an alien civilization will be 5 to 10 times that of current equipment, as it can see farther and darker planets," said Peng Bo, the director of the NAO Radio Astronomy Technology Laboratory.
By Jonah Winter, Truth Inside Of You.