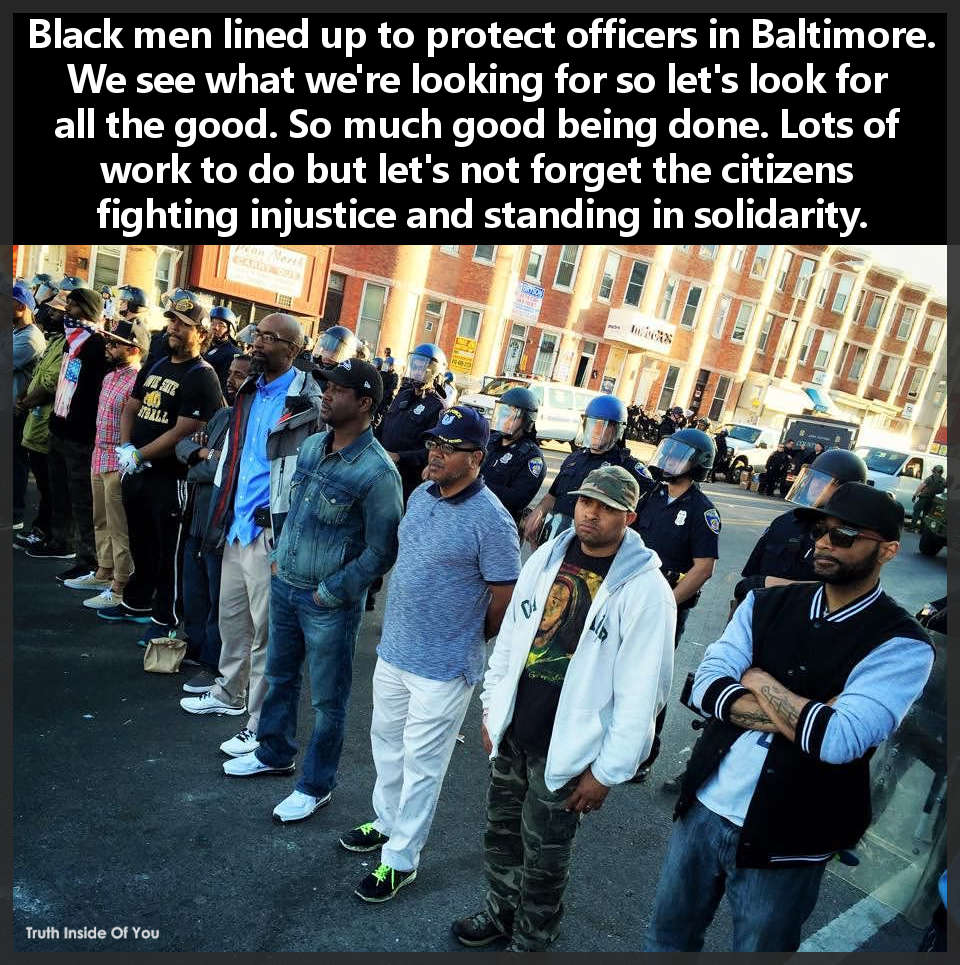 Black men lined up to protect officers in Baltimore.
We see what we're looking for so let's look for all the good. So much good being done.
Lots of work to do but let's not forget the citizens fighting injustice and standing in solidarity.
by Johnny Stones, for Truth Inside Of You.
Don't forget to visit our Quotes Gallery!