There are but a few things in life that truly make our hearts warm and fuzzy. We know it is a big, bad world, is it not? But it is not all bad, thank the lord. We like small things, do we not?
Small pups, kittens and I am here to bless you with a little baby panda who wants attention that it is not getting. There is much to learn here, to be honest. The lesson is- when you deserve something but you still are not getting it, do not give up and keep asking for it!
The video shows a man who is possibly the caretaker of a baby panda trying to clean the area and the panda clinging to his leg because all he wants is attention and some love!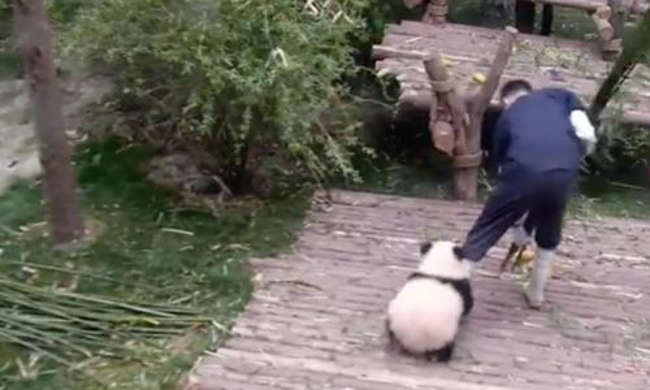 The panda is a small one, a baby and not to sound sadistic, sad babies are pretty cute, are they not?  The most interesting thing about this is that the panda has no idea how absolutely adorable it is and is just being its normal and usual self. This video also serves as an inspiration and motivation to work for the conservation of pandas too, does it not?
If you were having a tough day at work or feel a little down, have a look at this and this will uplift your spirits almost instantly. This is complete, one hundred percent tried and tested.
If you have a friend who might need some cheering up, you know what to do as well.
The world is unforgiving and often puts us out of our comfort zones but that does not mean that there is no warmth or comfort in the world. These small things in our lives can help a lot.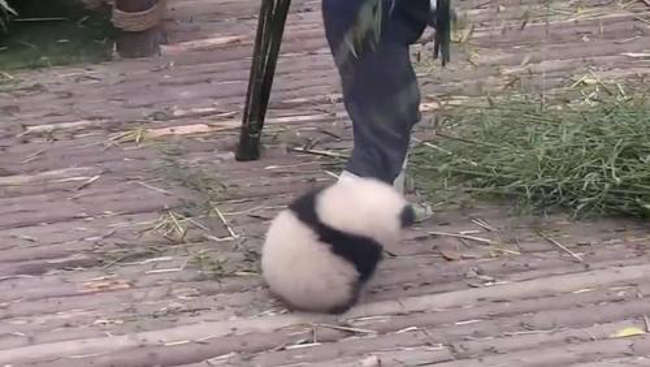 Videos like these also help anxiety and panic attacks, as they soothe the nerves and make us smile, which helps the brain release some happy hormones into our bodies.
There is a lot of pain and suffering inside as well as outside us, but I do not see why all of us cannot just sit together and find comfort in videos like this.
In conclusion, let us just believe that everything is going to be alright and find joy in the little things. Be it an internet video or a cute baby animal. One day, the world will be softer.
Take a look at the cute baby panda for yourself:
#MoodBooster–Nanny, play with me, no working!–Baby, just a minute.–hmmm, I will stop you with my cuteness!

Posted by iPanda on Wednesday, February 22, 2017