Regardless of whether you have blue eyes or brown eyes, you might have wondered how it would be to have green eyes perhaps. Yet, only some of us really realize that the iris color can change.
Here are 7 reasons why your eye color can change .
1. Eye-Color Affected By Mood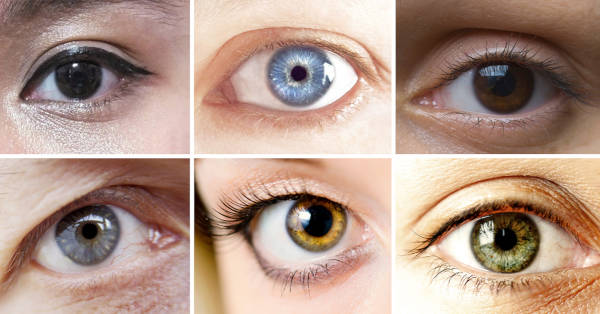 Intense emotions can alter plenty of things in our body temporarily. Intense joy or rage changes the regularity of our heartbeats, speeding up our breathing, and perhaps, making it hard to breathe. But in this process, the color of our irises also changes. They can become darker or even lighter.
2. Age and Melanin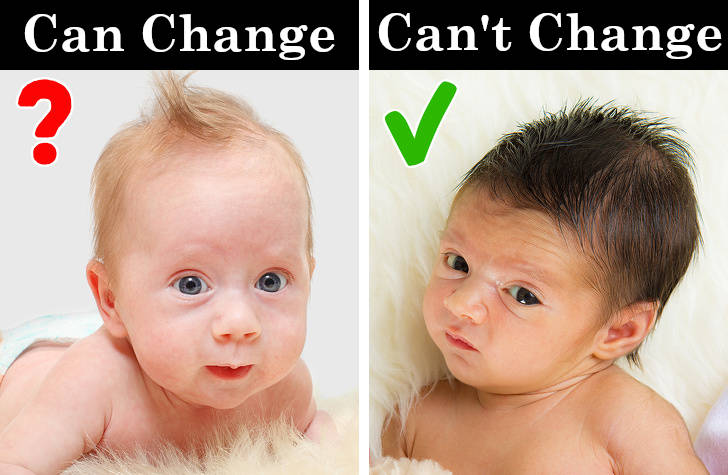 People who are born with light colored-eyes such as blue eyes are susceptible to a change of color. The color of their irises might become darker as they grow older and their bodies generate more melanin.
Individuals that have brown eyes have no changes to the color of their irises though. The melanin in their eyes remains the same. The melanin also causes dark eyes to be less susceptible to diseases as well.
3. Detoxing and Raw Food Diet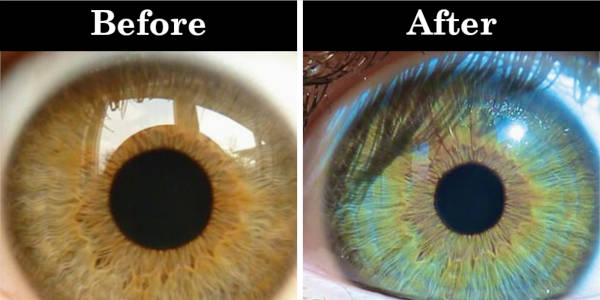 An alternative medicine theory states that the iris color can change as per the health of our internal organs. However, the claim lacks sufficient scientific proof. It is known as iridology and is mostly considered pseudoscientific.
As per its beliefs, certain foods such as spinach can keep the eyes bright and youthful. While other food items can slightly alter the color of the irises.
4. Clothes and Makeup Can Make Your Eyes Look Different
Different accessories can make your eyes appear to be in different colors. The irises can appear lighter or darker depending upon what they are seen in contrast to. Neutral colors like black, gray, and white can complement and underline the natural color. Whereas. Blue, emerald, and turquoise can intensify green eyes and blue eyes.
5. Sunlight In The Area Of Residence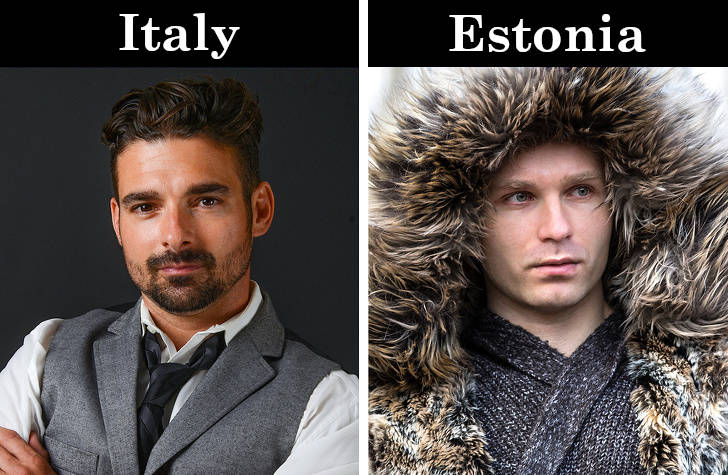 Almost 70% of the population on our planet has brown eyes. There are people all across the planet with brown eyes. Asia, South Europe, South America, and the Middle East, for example, have the highest percentage of brown eyes at 95%.
People from Northern Europe more commonly have blue eyes, up to 85%. The countries such as Finland, Denmark, and Estonia have populations with 85% blue-eyed people. Germany has 75% of people with blue eyes, while the UK has about 50% of its population with blue eyes.
Blue eyes are a genetic mutation which reduced melanin production in the eyes about 6 to 10 millenniums ago.
6. Lightening The Eye Color Using Lasers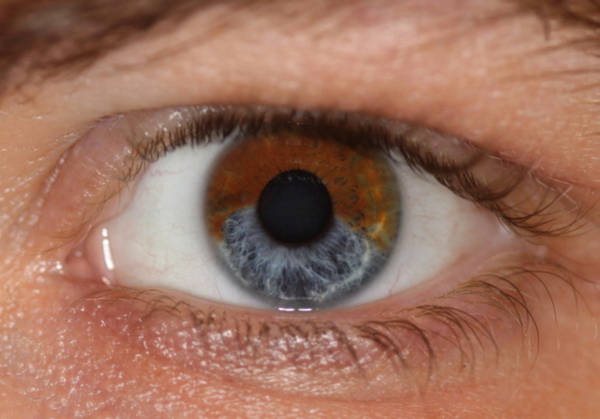 These eye color changing operations used to result in the loss of vision once upon a time and were considered extremely risky. This Instagrammer from Argentina lost his vision due to this procedure. However, in 2011, a laser procedure invented by Dr. Gregg Homer successfully changes eye color pretty safely.
The 20-second procedure eliminates melanin from the eyes, which can take about 3 – 4 weeks to fully go away. This procedure is generally considered safe but there needs to be more research to study every side effect.
7. Chameleon Eye Colors in Humans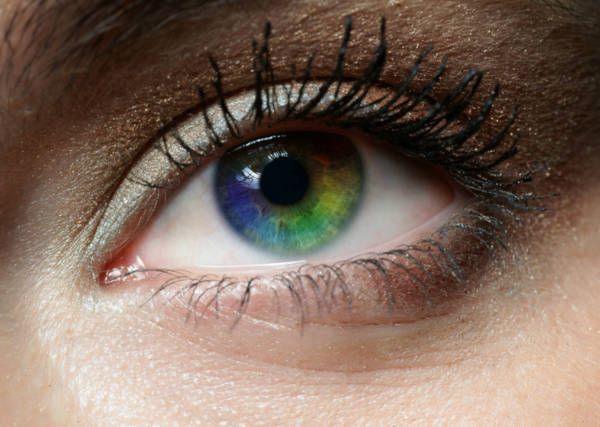 This unique eye color combination of green-hazel or blue eyes is extremely rare. This rare genetic "gift" cannot be passed down from generation to generation. But it just happens to occur.
The color of the eyes changes as per the stimulus in the external environment to the body and also the internal processes. Melanin quality is also an important deciding factor.
BONUS: Let's take a look at some celebrities with morphing eye-colors.
Angelina Jolie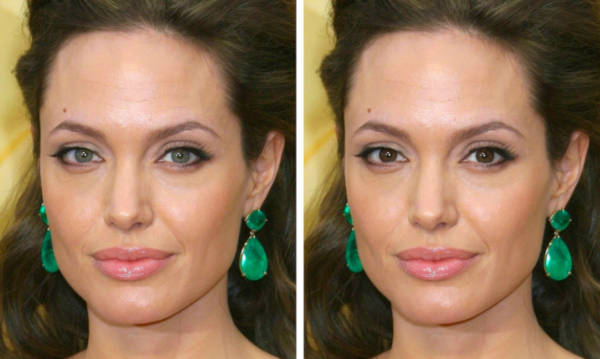 Chris Evans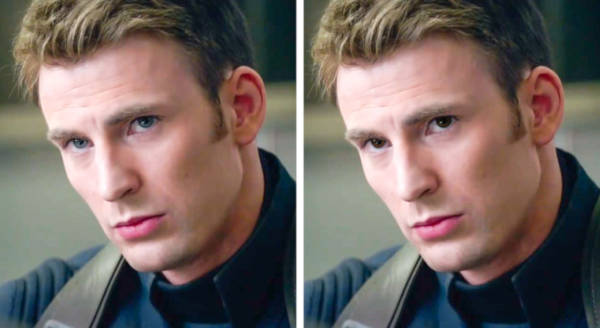 Megan Fox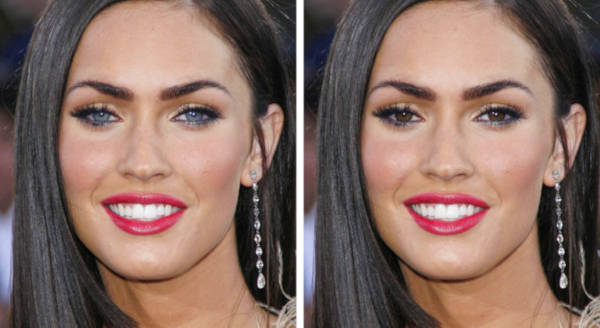 Zac Efron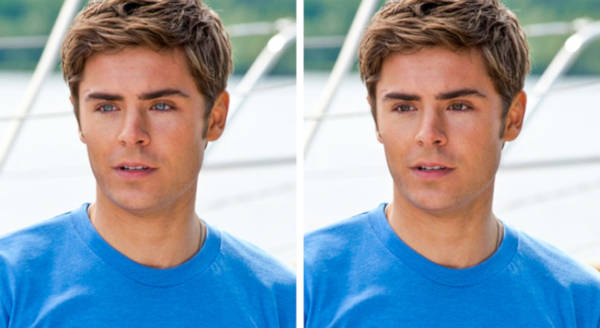 What do you think about your own eye color?