With the invention of the smartphone, everyone is a photographer these days. But there are still very few who are truly geniuses when it comes to that art. All you need is perfect timing.
Below are some pictures that will make you laugh out loud or at least, leave you smiling because of the perfect timing:
1. Let's Take A Selfie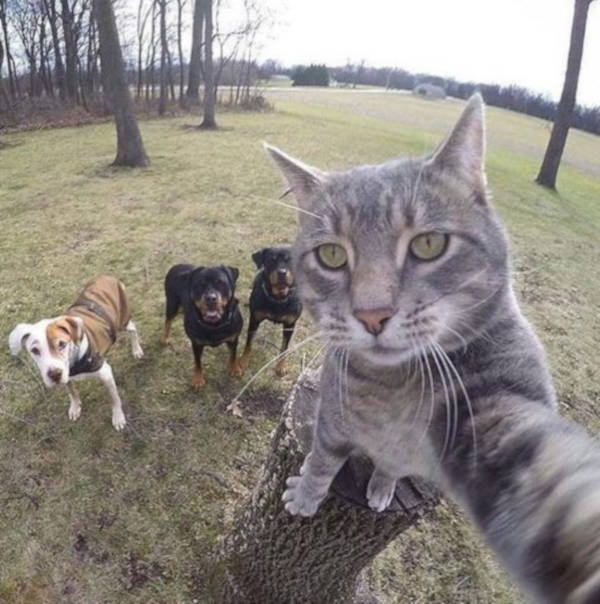 When you are in the middle of a tiresome day at work, this picture is just what you need to lift your spirits. Selfies are the new rage in the animal world and this cat is clearly amazing at it.
2. A Different Take On Surfing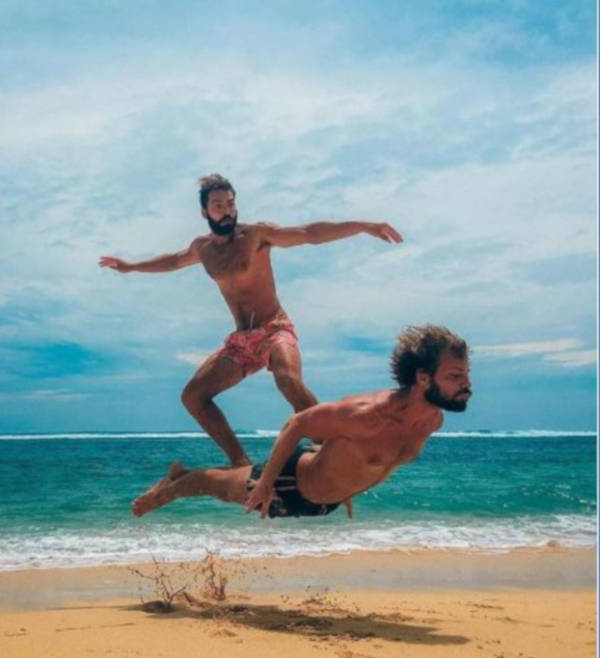 Not only does the photographer need to be skilled but also the two models need to be commemorated for jumping and landing with perfect timing so that the photographer could click this amazing shot.
3. Perfect Timing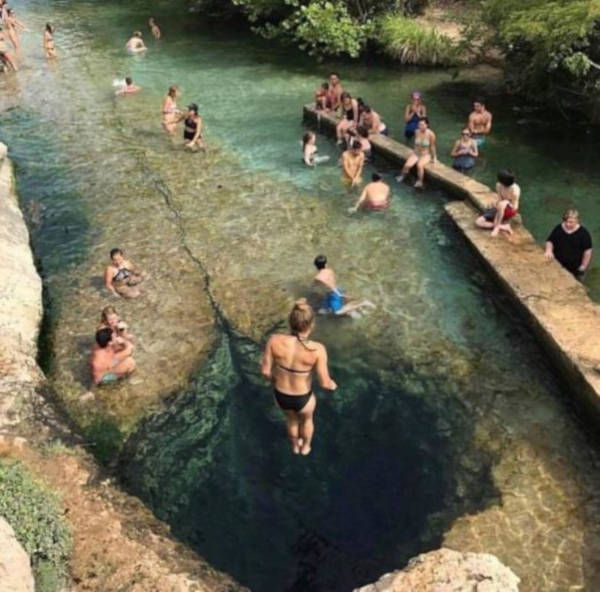 In this shot, you aren't exactly sure if you're watching the girl fly or if she's walking on the surface of the water. The other people who seem to be chilling in the water only make the photo more surreal.
4. Holding Up The Sun
The break of day is always a beautiful moment and this picture, which looks like the crane is holding up the sun, only adds to the beauty of the moment.
5. Identity Crisis
Is it a baby looking like an adult with a headless man holding him up or is it a man holding a headless baby? It takes skill to cause this amount of confusion.
6. A Well-Dressed Horse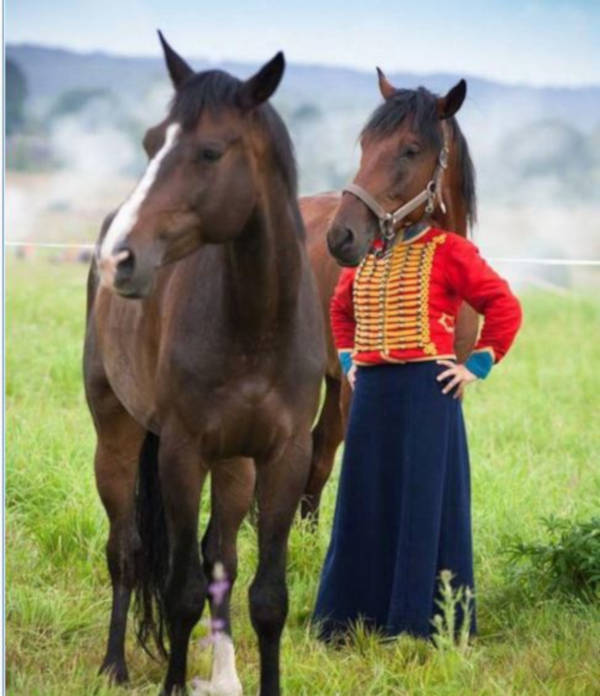 While we believe that people should get to wear whatever they're comfortable in, you have to admit that this photo of what seems to be a horse decked like a soldier is just hilarious. Even the thought of a soldier with the head of a horse is enough to crack you up.
7. The Wrath Of Thor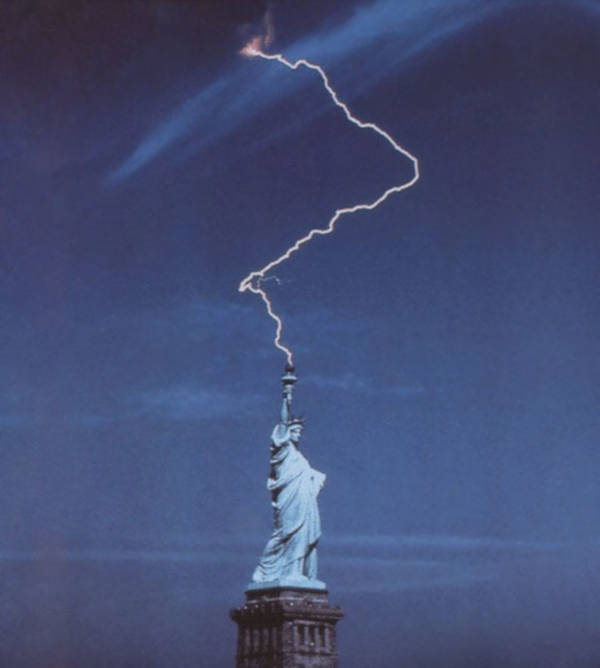 Remember the moments in Avengers: Infinity War and Thor Ragnarok when it was revealed that Thor's hammer was more powerful than actual lightning? What's cooler still is this picture of the lightning connecting to the Statue of Liberty in such a way that it looks like it is lighting her torch.
8. Hey, There Human!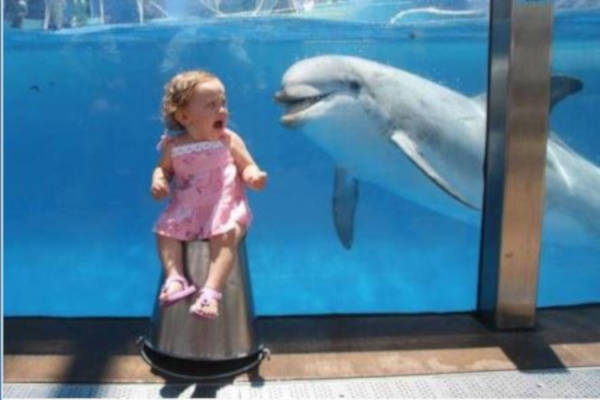 Anyone who has watched the American movie Free Willy will be well aware of how smart and mischievous dolphins can be. They're very similar to humans that way. This picture of a dolphin sneaking up on this little girl to say 'Hi' just proves how intelligent and friendly they are.
9. Bird Bear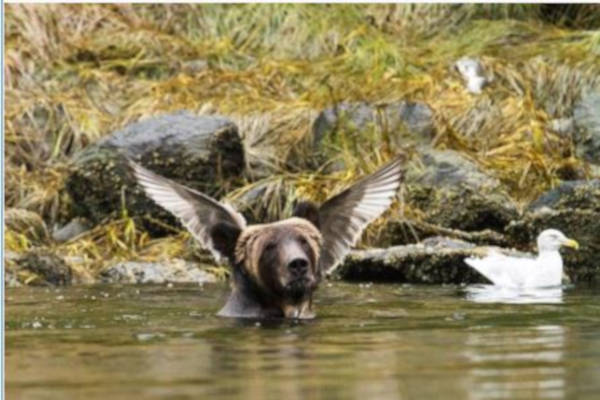 Spotting a bear can send your heart right into your throat but this one is made to be an absolutely funny picture.
10. Fishy Goggles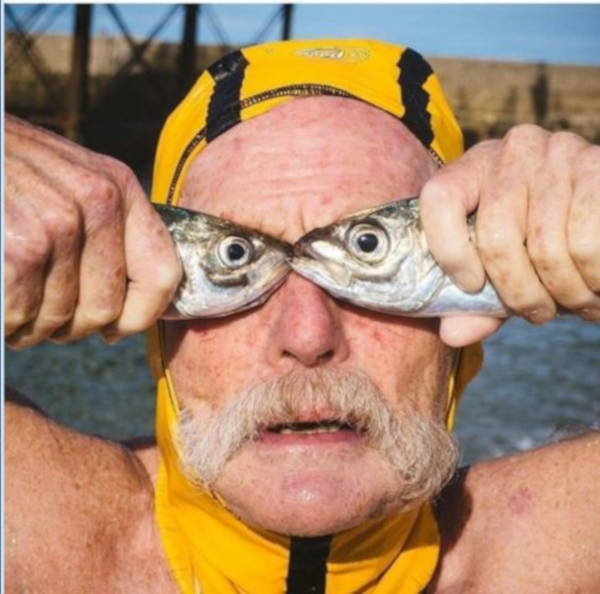 This guy looks like every dad who does something disgusting because he thinks it is cool or funny. But it is actually a little gross and kind of funny but in a lame way. Pretending to have fish eyes for eyes may not be very novel but it is hilarious.
So, did you find these perfect timing photos entertaining?