This world has become superficial, for it attaches too much value to the way we appear. Although appearance can be deceptive, it is pretty much a given that people attach several properties to it. Even though what matters is on the inside, it is sad that people take things, and people at face value.
On the other hand, is a healthy lifestyle. Not only would it endear you to people, it would make you fall in love with yourself. No one likes being ugly, in a conventional way. Although no one really is ugly, it is pretty hard to silence the scores of people hell-bent on considering you as.
The best way, hence, is losing weight. Apart from diseases that cause you to gain weight, the rest can be reduced through sheer dedication.
The following 10 individuals have lost weight and started living a new life.
1. #Couplegoals, as they lost 126lbs within themselves- he lost 70lb, she lost 56lb.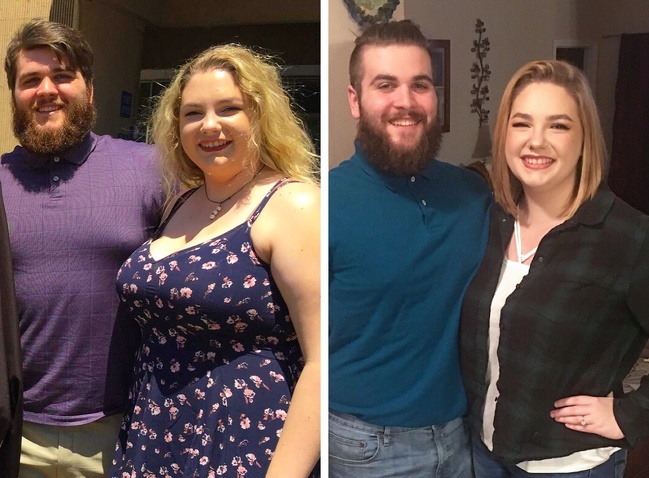 2. Dedication to Pokemon led one woman to lose almost 150 lbs in 2 years, for which she rewarded herself with a Pokemon. Go Pikachu!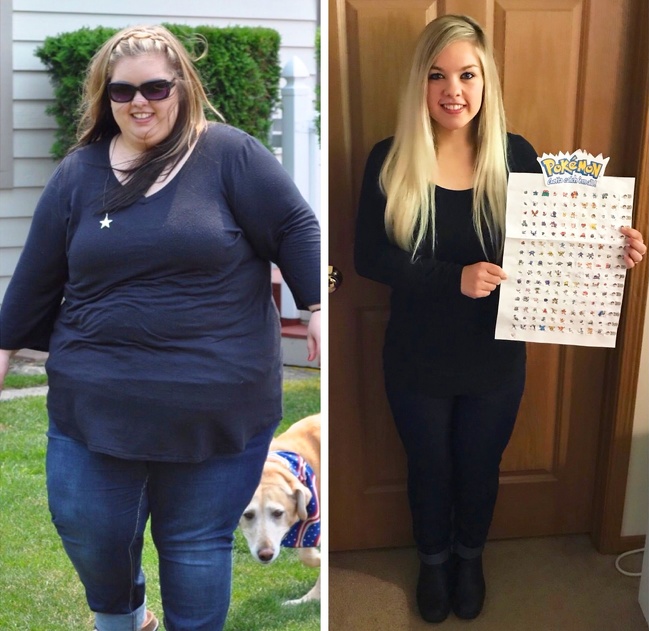 3. Instagram fit, as she cut herself down to 48lb in 8 months, and decided to upload it. And must we say, she looks a million dollars already?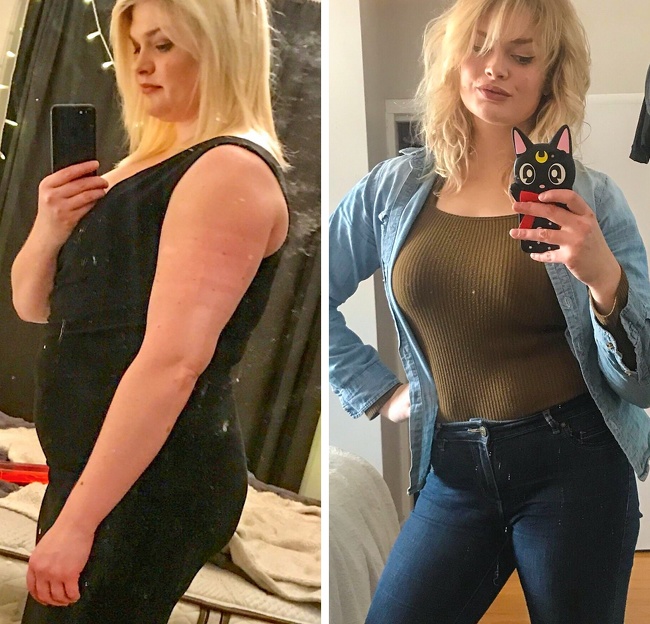 4. This man decided to up the ante, as he transformed himself from flab to abs. An Instagram model now, his dedication is praiseworthy.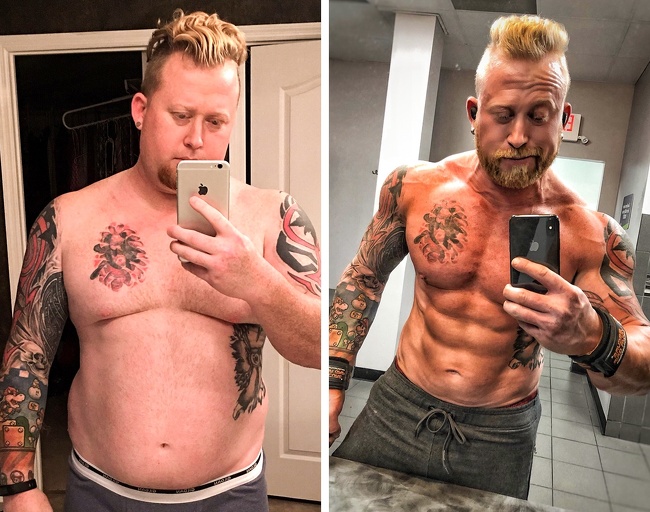 5. Gym and kitchen, when mixed proportionately, can lead to amazing results as this woman lost 170lb in 2 years, and looks amazing in this red gown.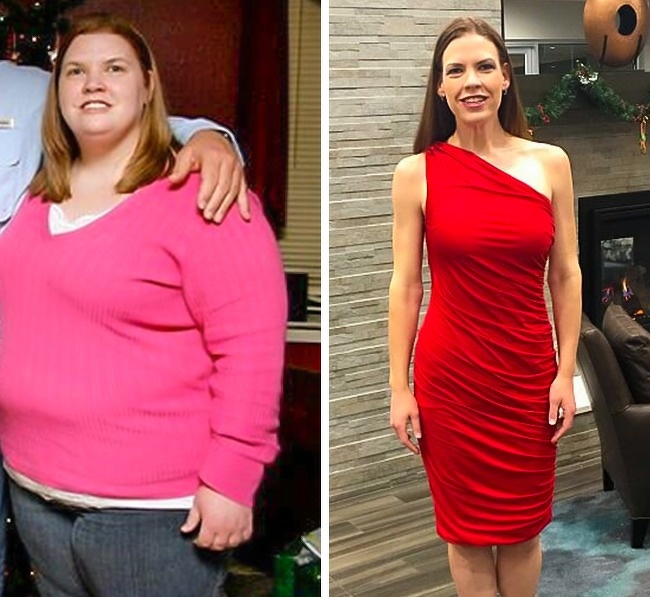 6. A complete makeover as this woman lost 92 lbs in a couple of years. That dress looks a-peeling on her!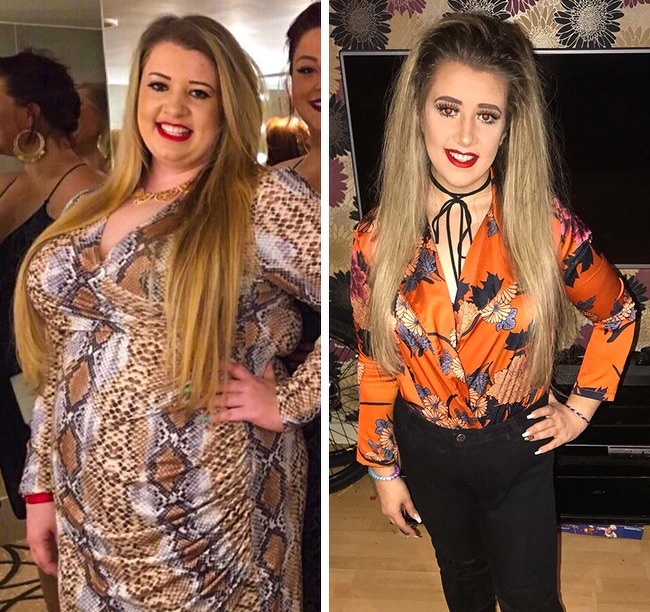 7. Weight loss factors in cutting down on meals, and increasing the hours burnt in a gym, as this woman showed. 72 lbs in 7.5 months, and we say, you go, girl!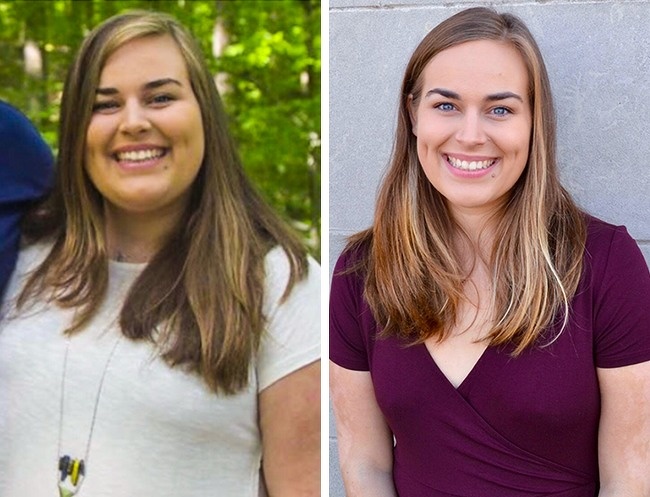 8. His tee aptly describes him. Hard work always wins, as he lost 90 lb in 13 months.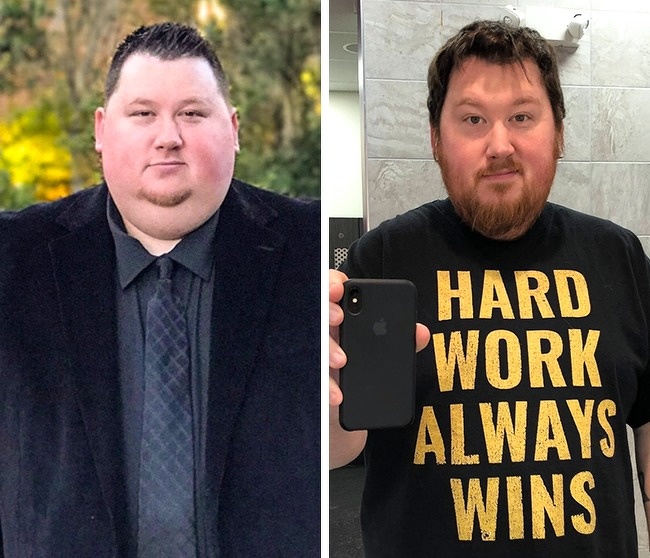 9. Remember Dwayne Johnson before and after in Central Intelligence? This man decided to follow his footsteps, and lost 161lbs, in just 8 months. Eating correct, instead of eating out, friends.
10. Famous for her story of getting dumped by her husband, Betsy Ayala lost 100lb, and we guess her ex-husband must be moping around somewhere. What a loser!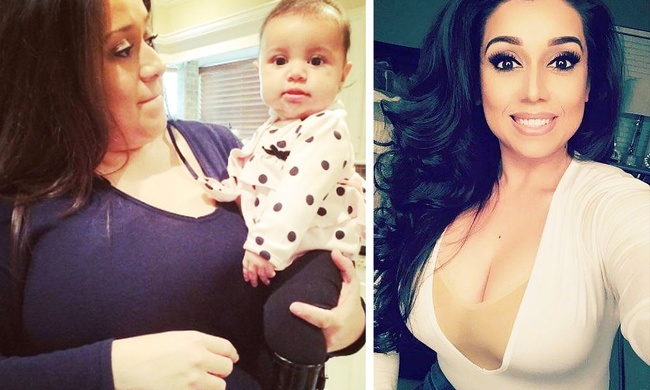 There we go. Follow your ambitions, and worry about the present. Work your butt off, to get a good butt in return!