Some people are so smart and funny that they can easily be regarded as people from a time in the future. It's great to be around them, not only for the laugh but also for all that you could learn from them.
Here are some images showing some super creative ideas of some uber-cool people probably living in 3018.
1. Stick it in the wall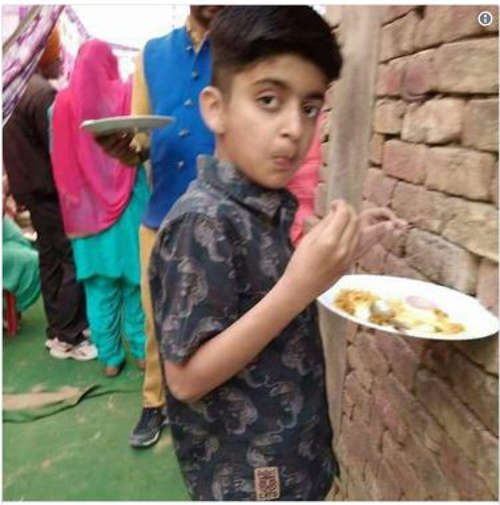 Have nowhere to sit while eating? Why strain your hand when you can make the wall hold the plate for you? The guy then fully concentrates on his eating. Nothing else matters.
2. Smartphone holder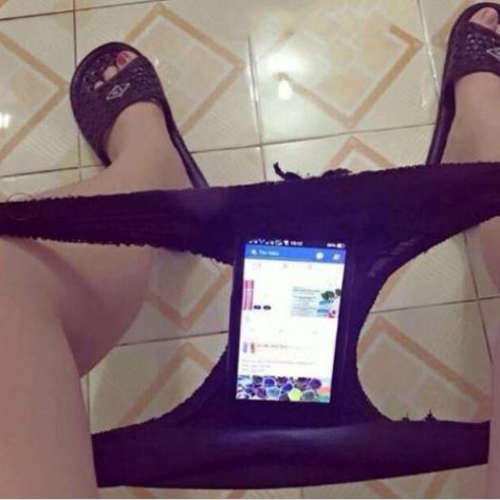 You have surely ached your hand holding up the smartphone while using the toilet. Did you ever get even close to thinking that your underwear could do it for you? Well, this woman not only thought but actually implemented the idea.
3. Cool it down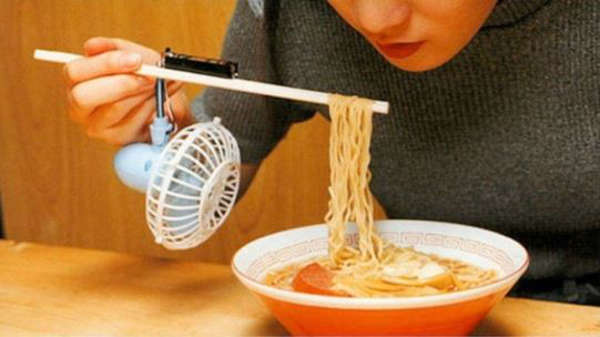 Who would have thought that you could indeed use a fan so effectively to cool your food down? If not for these people, the world, especially the internet, would be a dull place for sure.
4. Zooming redefined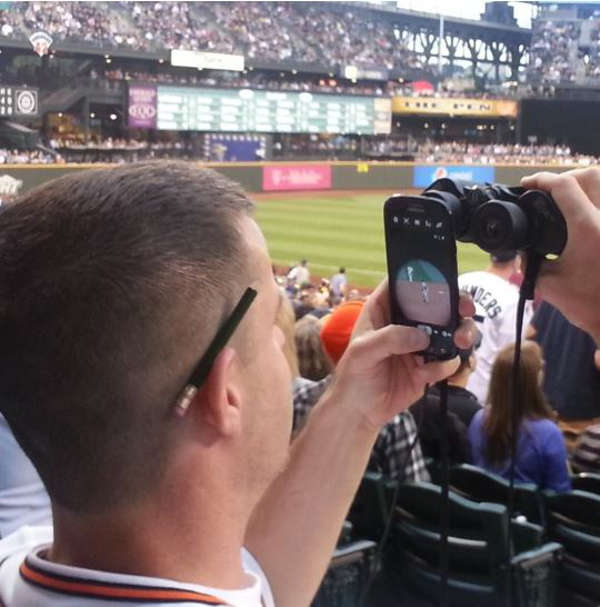 A thousand salute to that man. Using digital and physical zooms all at once, he indeed redefined zooming as a whole.
5. Homemade diver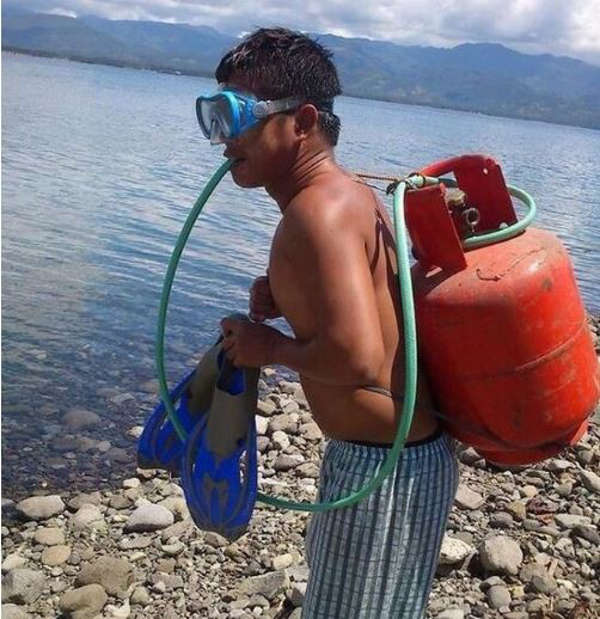 Diving gear is expensive? Not for this man, who has taken Recycle, Reduce, Reuse to a whole new level.
6. Emergency escape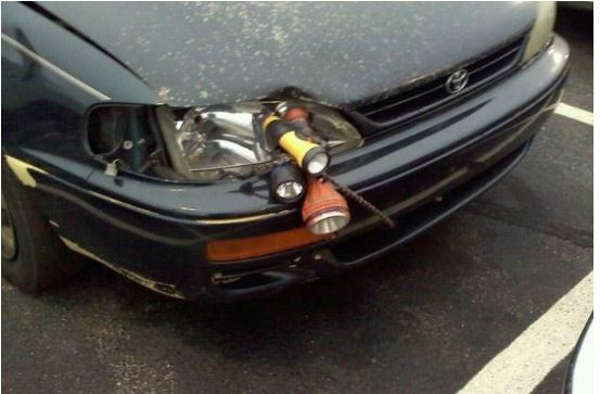 Drive without a headlight and you are surely going to get booked. But then, nobody said anything about what that headlight should be made of and so this man made a great emergency fix.
7. No-bruise hair-cut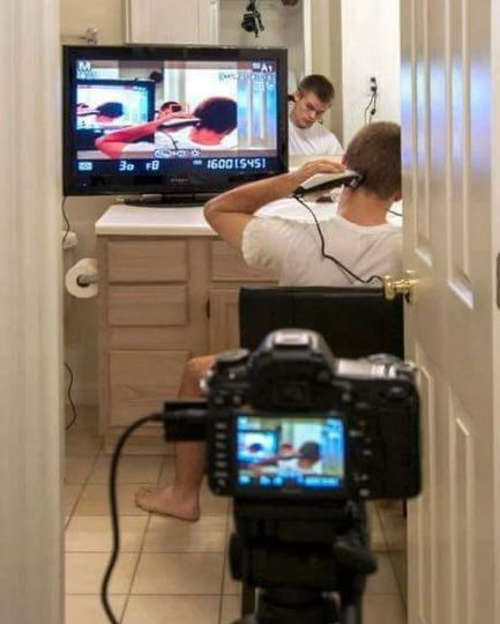 If you are in the habit of regularly cutting yourself while shaving or trimming your hair, all you need is a camera, a tripod and a screen.
8. Human bike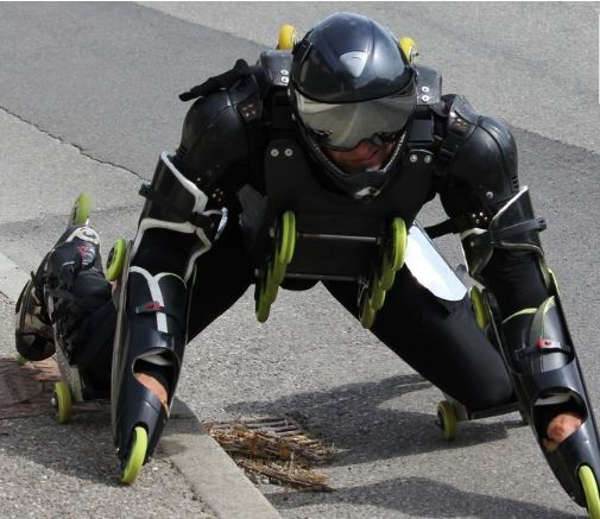 Are you wanting a bike and don't have one? Don't worry. You can make yourself one just like this man did. Problem solved.
9. Personal pool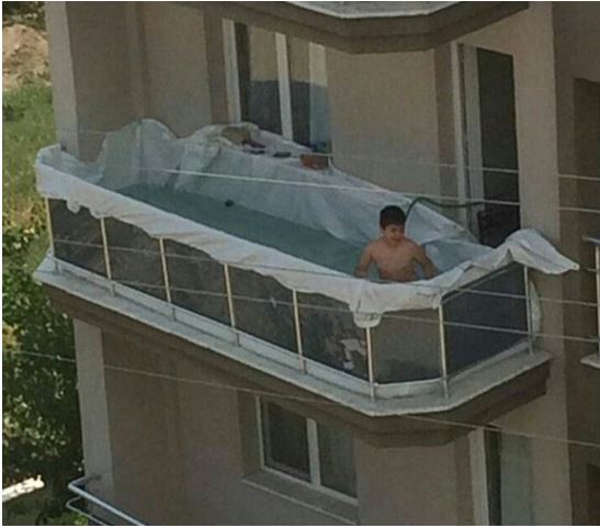 This kid never worried about not living in the posh areas where houses come with swimming pools. Instead, he made his own personal pool to dive into.
10. Drink with style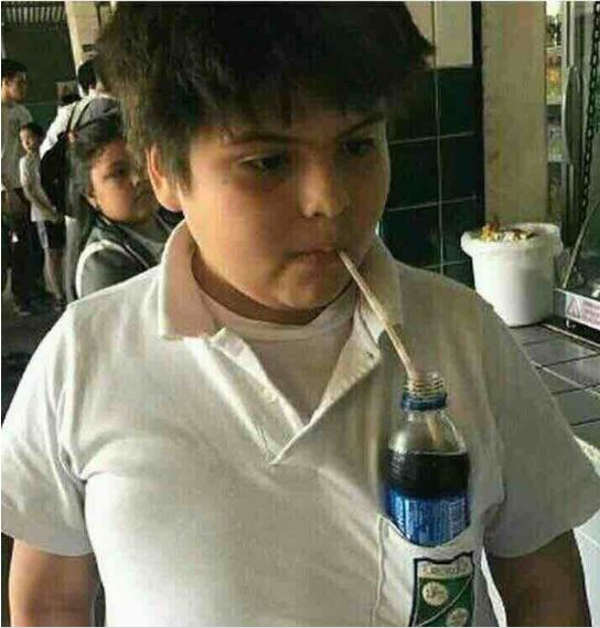 Well, don't you think this kid is growing up to be a super stylish person? I mean, just look at the way he made use of his shirt pocket.
Most problems in our lives can be solved if we are quick with our thoughts. The key to a good life is being able to quickly find creative and efficient ways of dealing with any situation.
These people are doing just that and there spontaneity is something to learn a great deal from.