In today's modern world, parenting young minds is often considered to be a difficult task because it has its own challenges and complications. But these difficulties do not mean that the parents put their hands down with respect to their duties and responsibilities towards their children. They simply try to make life easier.
Parents do not give up on any issue or problem and they always find a solution to every problem of their child. There are times when the parents have to cancel their own engagements for the sake of their children but they do so without any complaints and make things to proceed further quite smoothly!
Here are ingenious parents who managed to make life easier with kids:
Inventing ways to create fun
Today's kids want fun in their lives. So in order to make his child happy, often, the father has to go out of his regular way in order to calm down the kid. To do so, he decides to tie up his baby with his vest on the chair while he does all the cooking. That is both funny and innovative.
Gender equality lies in multitasking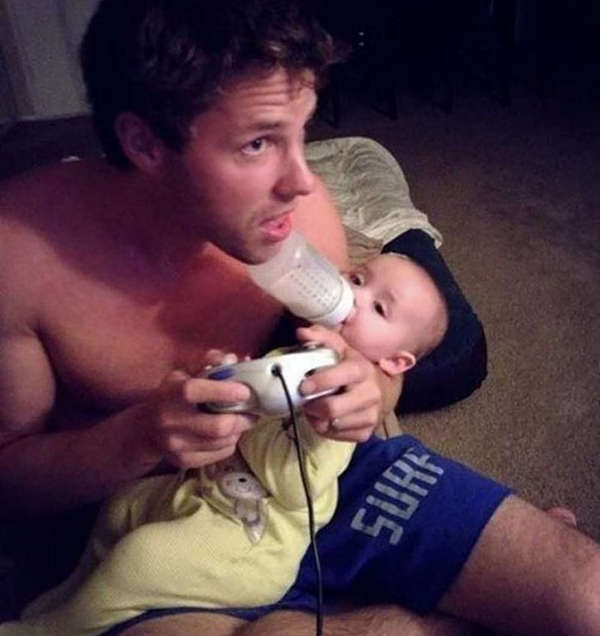 It is wrong to say that only the female parent is able to multitask. Here we see that the father simultaneously makes sure that his baby is properly fed while not missing out his game.
Parenting is a healthy work-out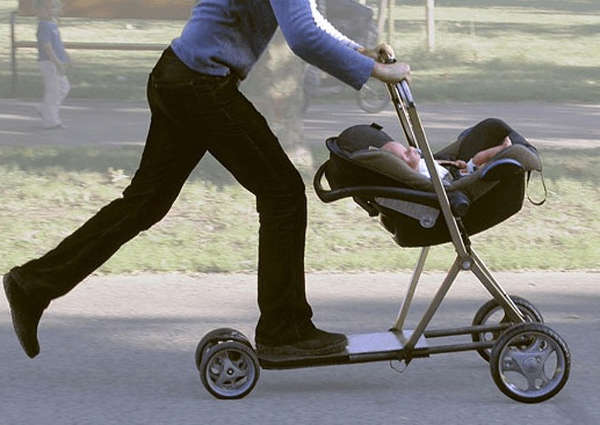 The above picture shows how the mother is working out while she takes her child for a walk. Her persistence in losing the extra carbs also makes her take such a step, at the same time making the baby happy. So this becomes a wonderful combination!
Such creativity makes life easier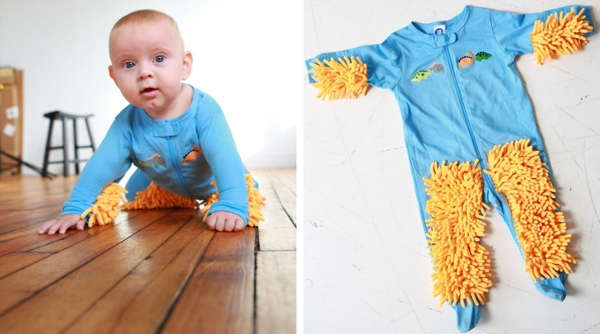 Cleaning is really a tough job. But with this baby's mopping dress, it has become all the way easier and simpler. There could not have been a better idea than this.
Every child needs his own personal space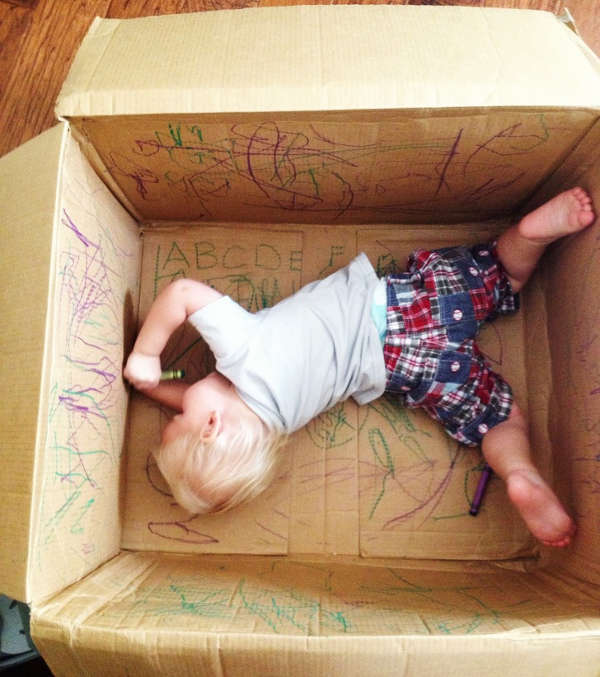 You are aware of your child's energy level and so you have decided to give him his own personal space where he can have all his activities for the day. This one is a well thought out plan.
You love your appetite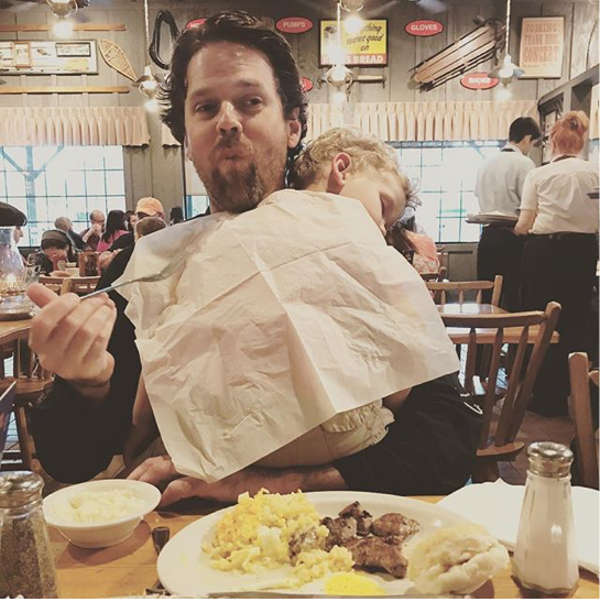 There is not much left on your plate when your child is sleepy. You would like to think about plenty of ways to manage him during his sleep but then you love your appetite too! And this father
manages both the acts quite well.
She is your super girl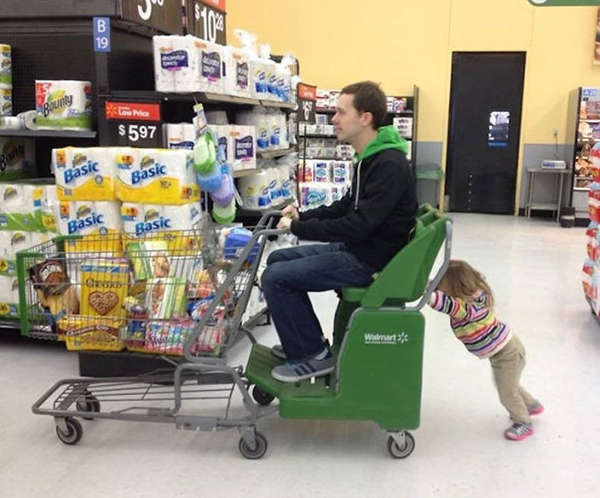 No wonder this girl is a super girl by the way she helps her father in this picture. We can't help but be filled with pride.
The secret behind the photoshoots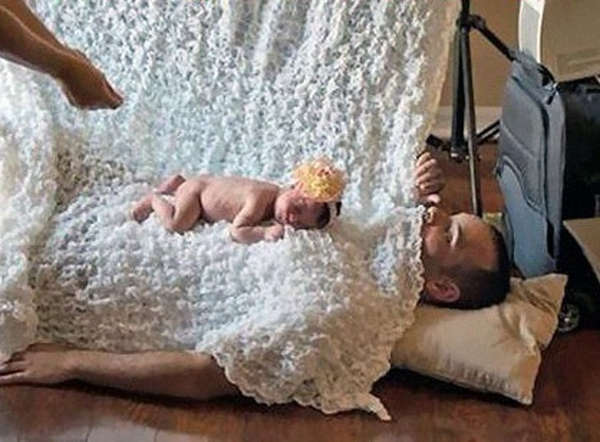 We try hard but we fail to calm the little hearts while they are having a photoshoot or while they are looking at the camera. But here we see that the father is doing a really good job.
Everything is not real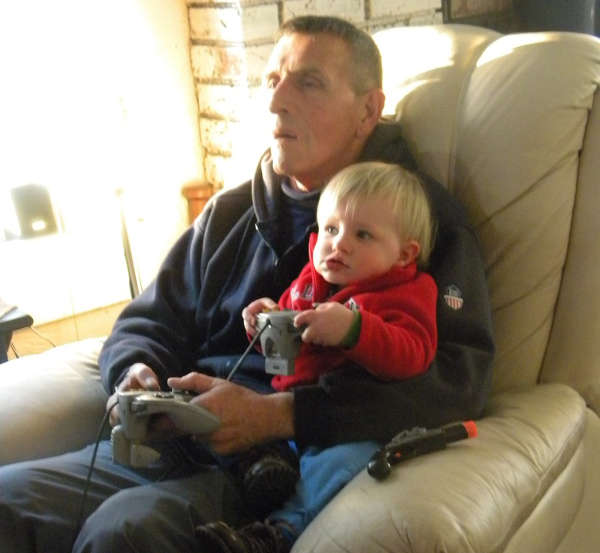 Kids become really happy when they have a joystick in their hand. They tend to think that they can play with it all day. It is a great way a parent can control the child while enjoying a video game.
No more spilling of ice-cream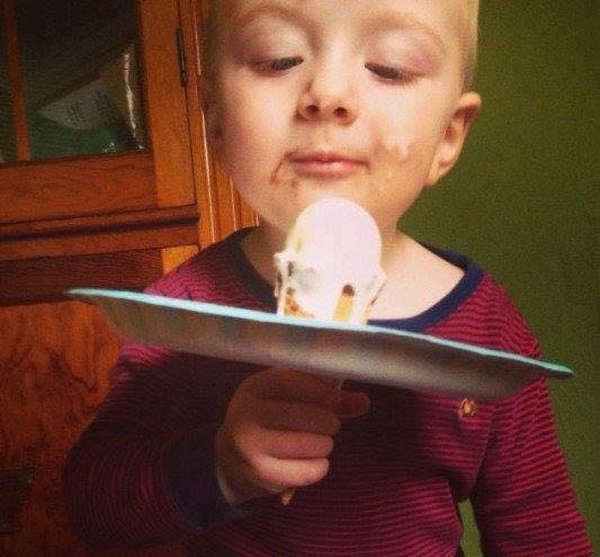 Kids tend to spill ice-cream as they eat slowly. But these parents have come up with this great idea that stops the ice-cream from spilling.
So do you think these modern ideas can help you make life easier as a parent? Do try them out and let us know!
Facebook Notice for EU! You need to login to view and post FB Comments!