Fashion is a booming industry and has always been that way. There is more to fashion than just looking good, there is also a question of creativity. People adopt different kinds of styles to display their personalities and these pictures with these ingenious T-Shirt pairs stand to show how one can show off their great sense of humour just through their clothes!
Here are 10 ingenious T-Shirt pairs that will make your day!
1. Half pizza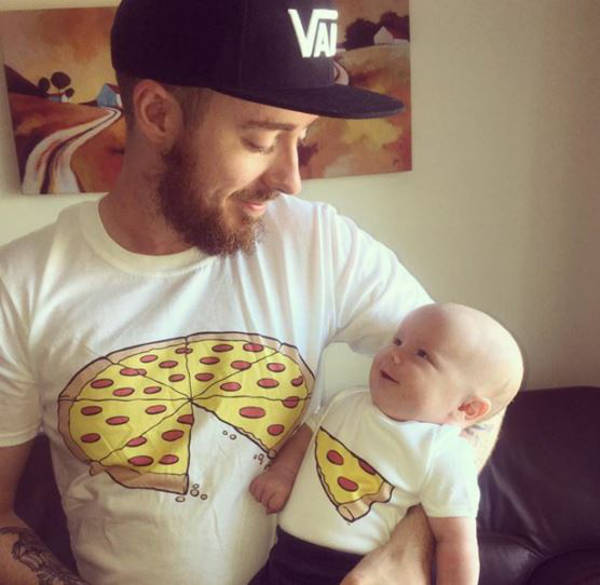 This dad and child duo sporting these pizza T-Shirts are not only cute and funny but also really smart and artistic! When the baby grows up and sees this picture, he/she is sure to have a great laugh!
2. Original-remix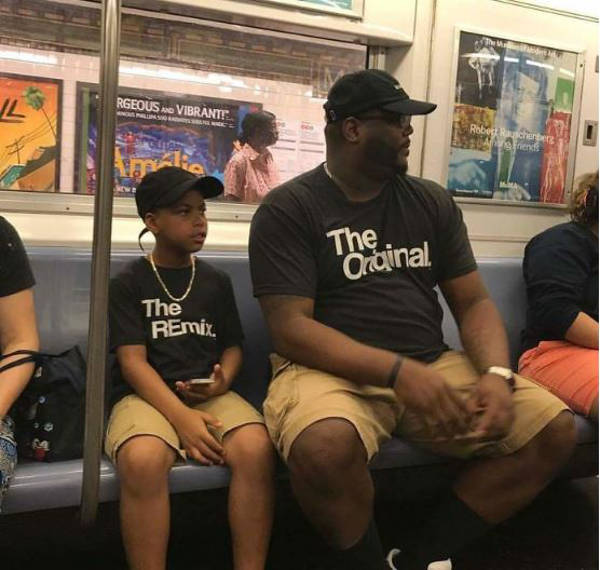 The process of life explained in the coolest way possible! This dad and son duo is sure to make everyone who passes by them laugh and have them wondering how cute and witty the idea is.
3. The motivation for working out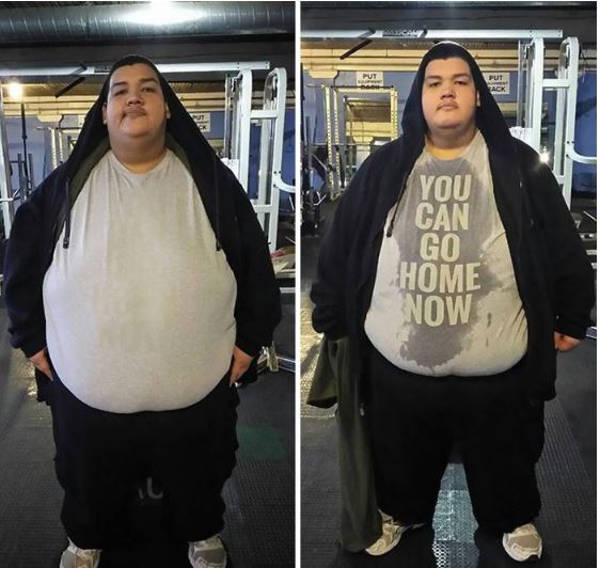 The quote in this T-Shirt only shows up if you have sweat enough at the gym. So, if you are looking for some motivation to start going to the gym again, get your hands on one of these as soon as possible! Let nothing stop you!
4. Copy Paste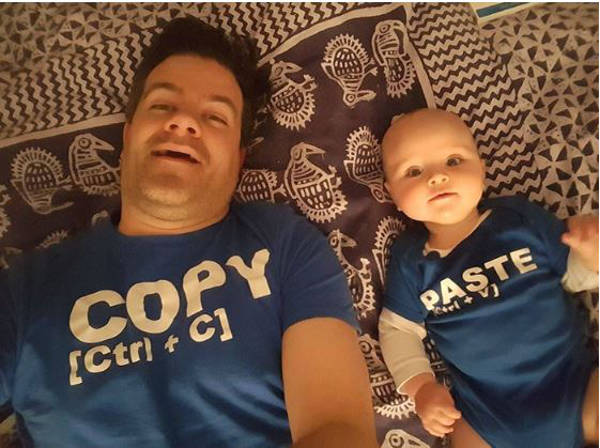 Another adorable and hilarious dad and son duo and another fun way to talk about the process of life! There is no end to creativity when it comes to this, is there?
5. Mrs Always Right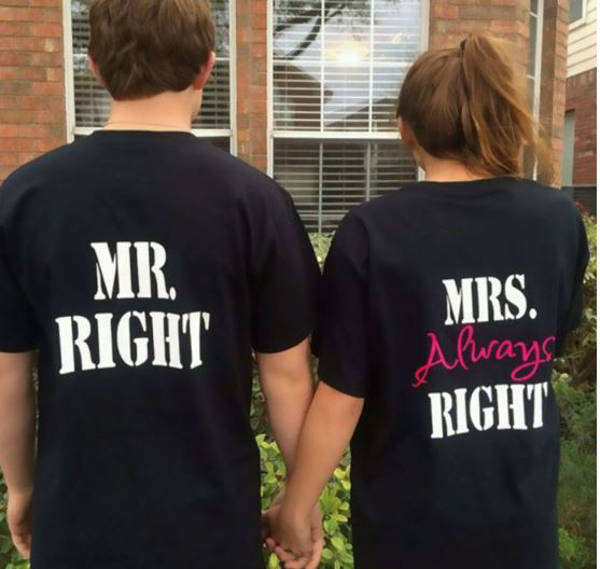 When in a relationship, we have to make compromises but that does not mean that compromises cannot be fun. This Right and Always Right T-Shirt stands for all the quirky, cute, and understanding compromises we make, just to make the other person happy. If this is not thoughtful, I don't know what is.
6. Following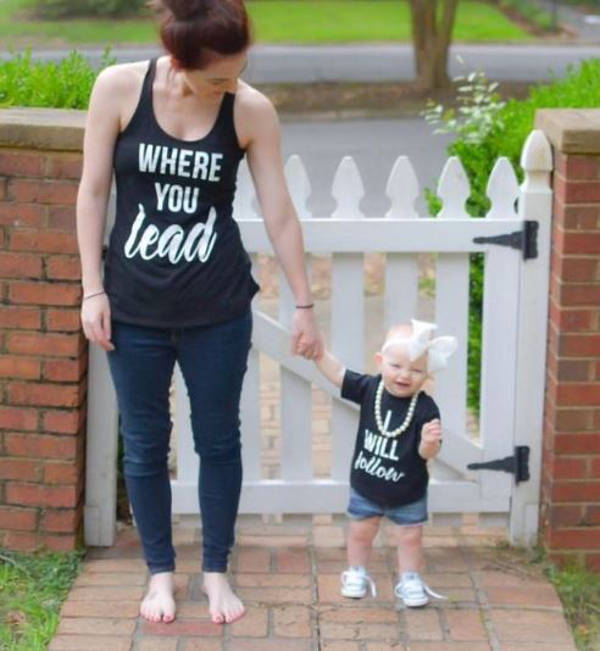 A mother-son bond is one of the best kinds of relationships there are in this world and these T-Shirts show how wholesome and wonderful these relationships are. The mother will always lead the child to happiness and he/she will follow.
7. Mini-me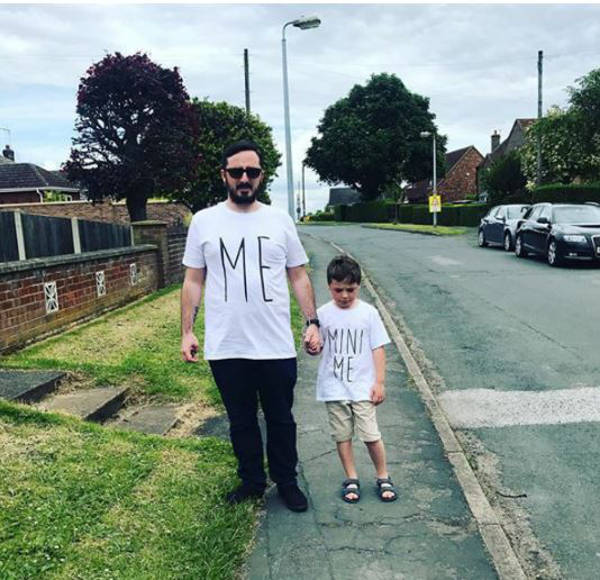 Looks like there is no end to fun father-son T-Shirts, is there? Fun and refreshing take on the bonding shared by the men of the family!
8. Paws and Jaws
These T-Shirts show that two people can like entirely different things and still be the closest of friends because friendship is always unconditional. It comes with no demands and complete understanding between two people who really care about each other.
9. Batman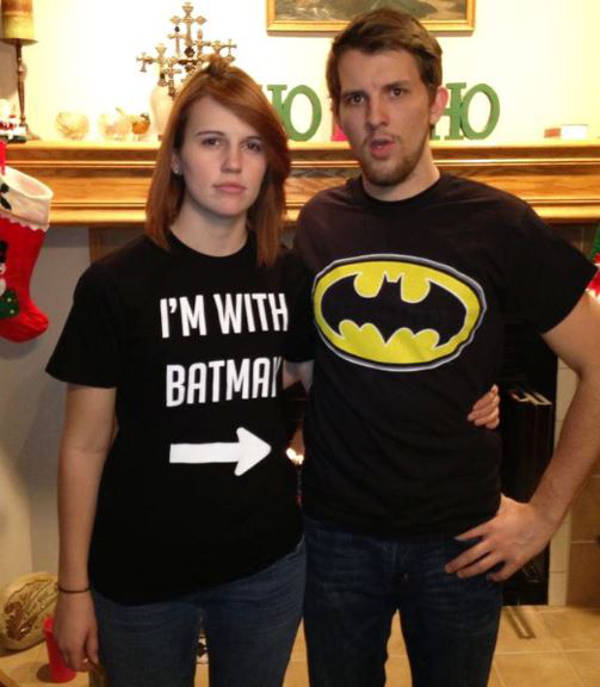 Sometimes, you just have to support your loved one's inner nerd and the best way to do that is this T-Shirt combination!
10. Are you mad bro?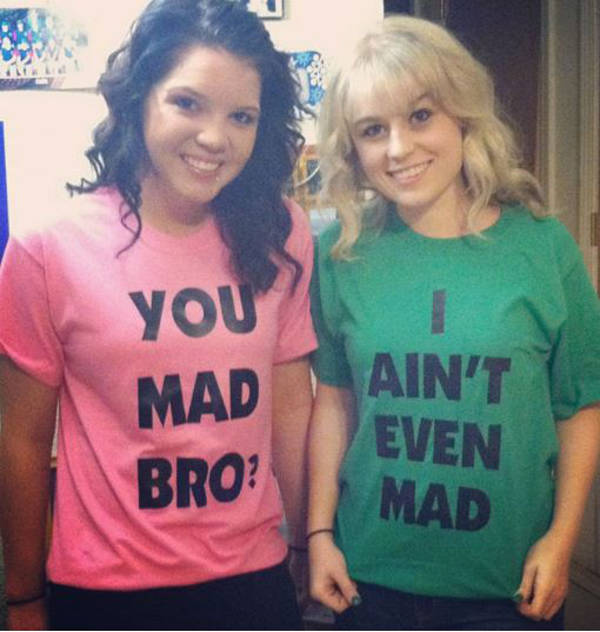 Friendship is truly a beautiful thing, as I mentioned above. Sometimes, two people need not even exchange words to communicate because they know that the other person will always understand. If you have a best friend who just gets you, what are you waiting for? Get a pair of these as soon as possible!
Well, what are you waiting for? These ingenious T-Shirt pairs are the best kind of investment there could be, so hurry!