In our everyday life, we come across so many people who're trying to imitate famous personalities. Incidentally, many of these personalities are themselves copying each other, on different occasions. It's here that the media steps in to do a comparative study of who pulled it off better.
And now, since we're talking about similarities in terms of clothing, here are a few choicest examples of people who innocently ended up looking like an everyday sight.
You're bound to laugh at the sight of it, so don't hold yourself back and take a look at these hilarious fashion similarities.
The teacher who looks like a marker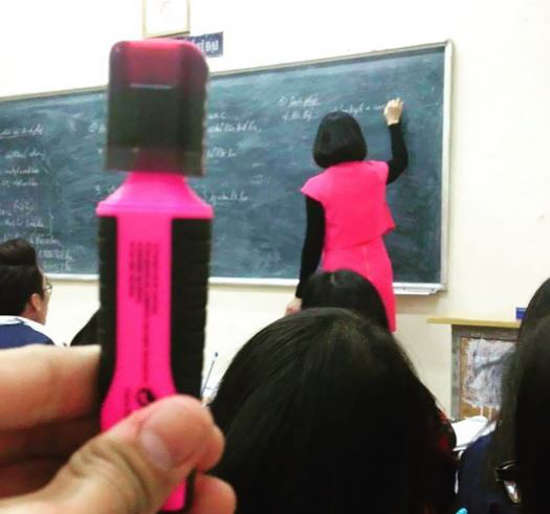 I'm sure that this teacher obviously had no clue that she'll end up looking like the marker in the student's hands. Well, the students are too witty to see this as mere coincidence; they'd rather have a good laugh.
The Simpson dress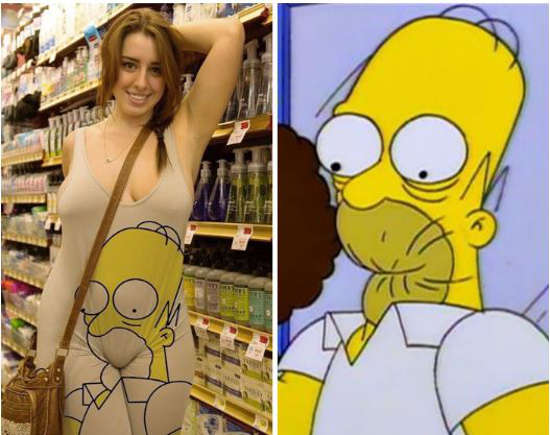 The pose was supposed to be an alluring one. But before it could attract any attention, the Simpson-look on her dress took away the limelight. If only the girl knew that her Simpson-pose would invite instant fame!
Klum became a car washer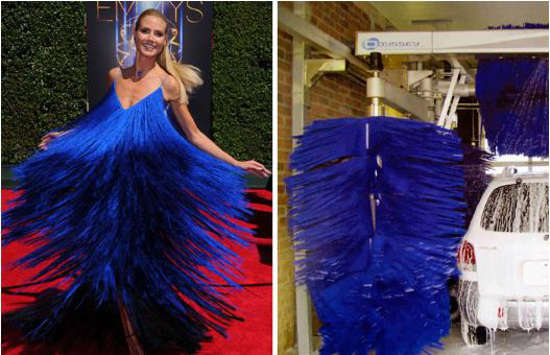 Celebs are very particular about their choice of clothes, and so is Heidi Klum. Famous for her acting skills and her dressing sense, least did she think that her beautiful, blue dress would look like a human replica of a car washer.
Justin Timberlake's instant noodles look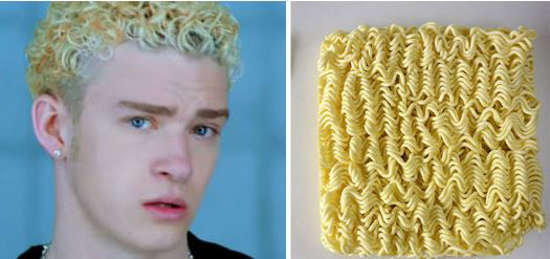 Timberlake loves to change his appearance every year to keep his fans hooked on his new look. But, this one time, it went overboard when his hair ended up looking like instant noodles. And this image is now an evergreen sight!
Nicki, the He-Man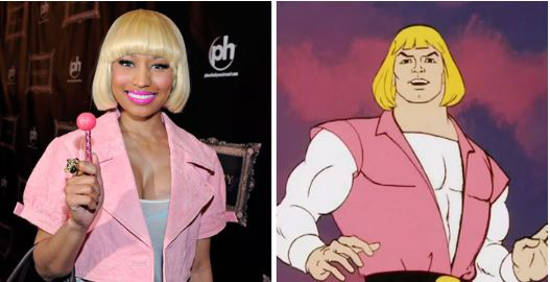 Known for her style statements, Nicki Minaj decided to take a step forward in the imitation game to look like the cartoon character He-Man!
Lady Gaga imitating a patio heater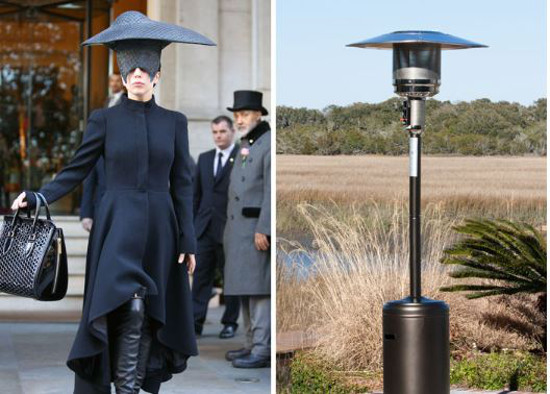 Lady Gaga's clothing style is incomparable. But what's this, she looks exactly like a patio heater in this picture!
Is that a monster on her dress?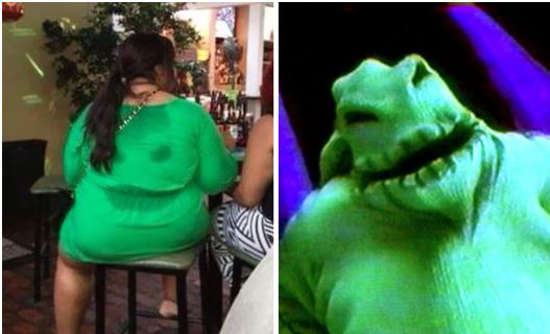 How funny and strange! The sweat stains on her green dress exactly resemble the monster. What an unusual sight!
Who's the model?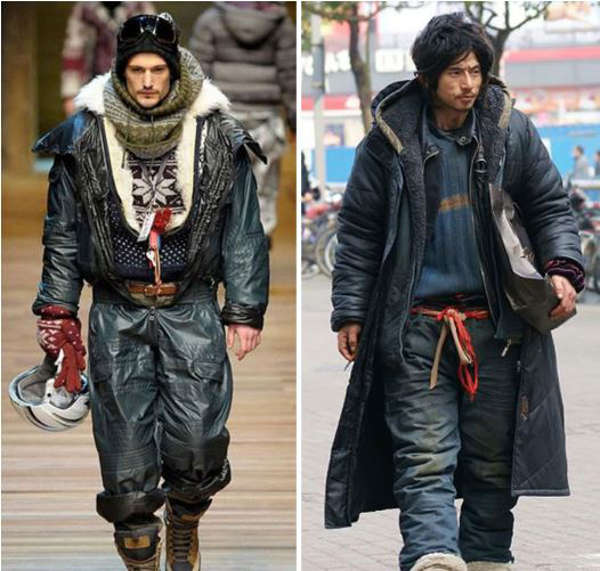 It's so difficult to distinguish between the model and the homeless. Certainly, the latter pulled it off way better than the model himself.
Is that my phone case walking?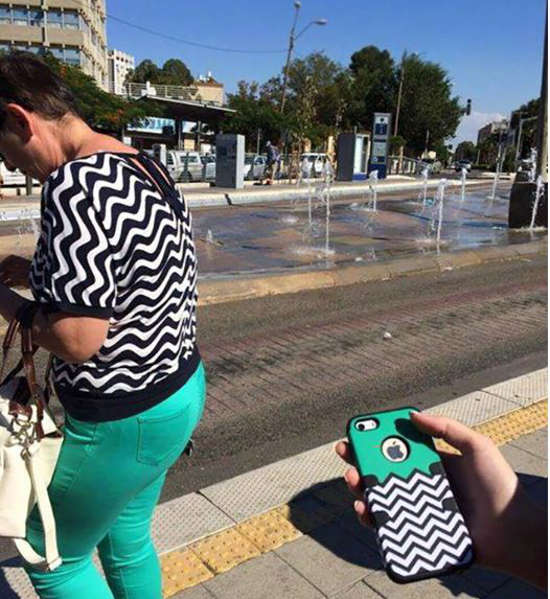 Wow! I never thought I'd see someone who looks exactly like the cover on my phone. What a strange coincidence!
He found his doppelganger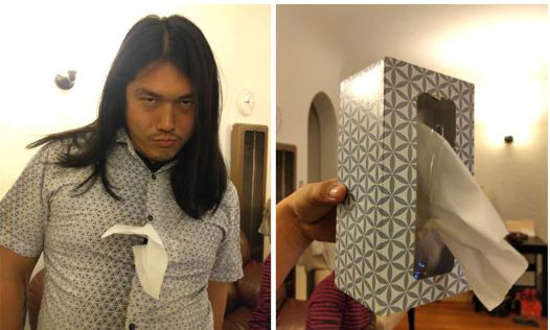 This person finally managed to match his outfit. But well, it appears like he ended up looking exactly like the tissue paper coming out of the box.