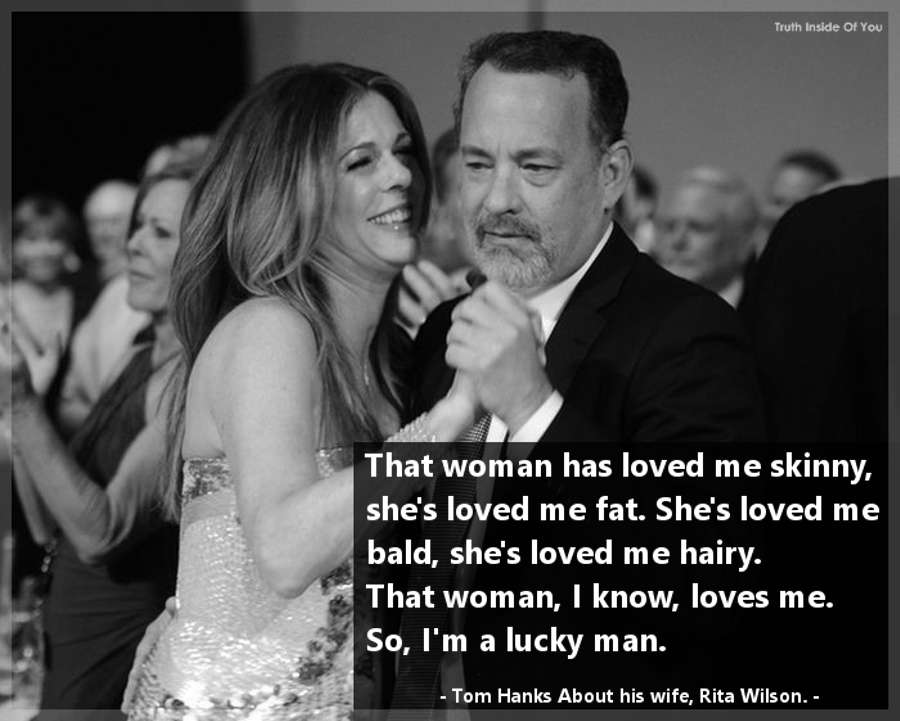 That woman has loved me skinny, she's loved me fat.
She's loved me bald, she's loved me hairy.
That woman, I know, loves me.
So, I'm a lucky man.
~ Tom Hanks about his wife Rita Wilson
by Johnny Stones, for Truth Inside Of You.
Don't forget to visit our Quotes Gallery!