Barack Obama has responded in the best way possible advocating the right for everyone to have freedom of speech.
During a conference with German Chancellor, Angela Merkel by his side, he said in response to people pressuring him to condemn the protests:
"I've been the subject of protests during the course of my eight years. And I suspect that there's not a president in our history that hasn't been subject to these protests. So, I would not advise people who feel strongly or who are concerned about some of the issues that have been raised during the course of the campaign, I wouldn't advise them to be silent."
Protesting is a crucial part of any functioning democracy. Some of the most important changes in US history, such the Civil Rights Movement or the Women's Suffrage Movement, came about because of protesting.
The US constitution also supports the right to freedom of speech.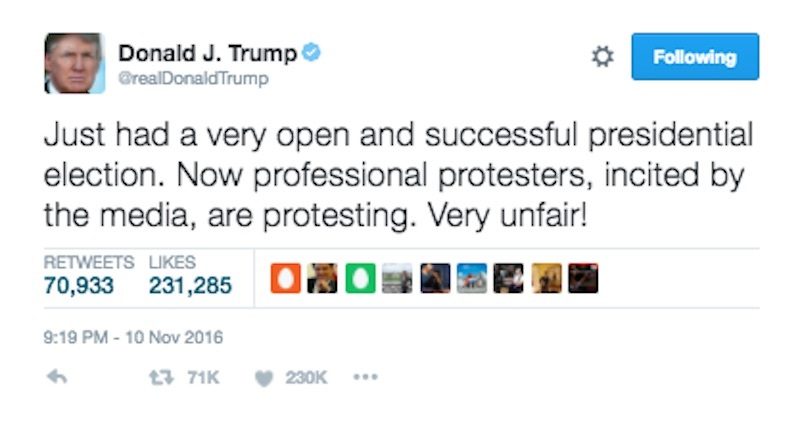 Unfortunately, Donald Trump doesn't share the same view as Barack Obama and has called the protests unfair, even though he has encouraged people to protest against Barack Obama in the past.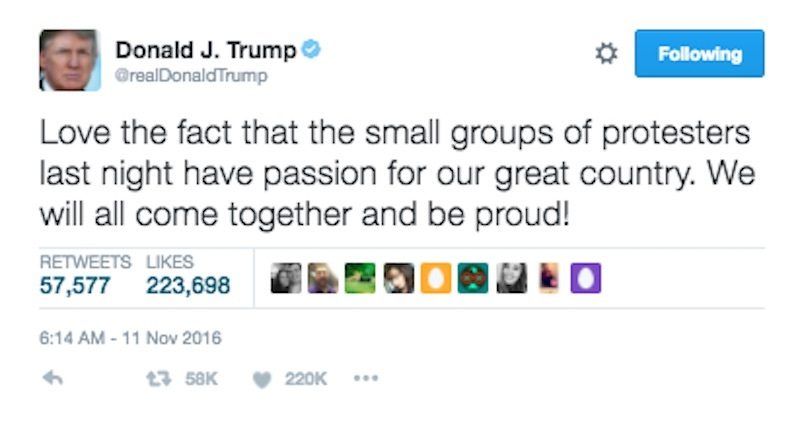 Despite all that shocking things Trump has said about Obama, Obama has consistently said that he wants Donald Trump to succeed in his presidency and that they will do whatever they can to ensure a peaceful transition.
Donald Trump is going to have to get used to criticism or will struggle to lead the country forward.