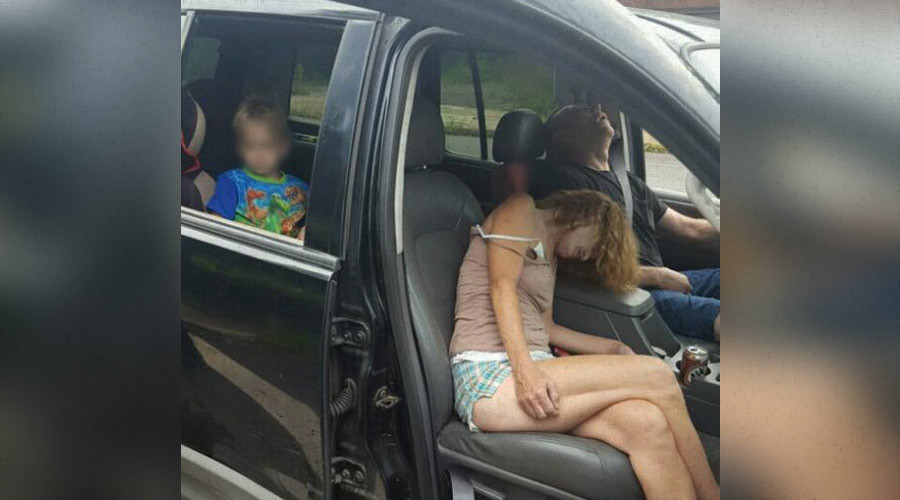 In a controversial move that caused a variety of opinions, Ohio police released shocking images of two parents who are seating in a catatonic state from heroin use, while in the back seat is their 4-year old child.
Police said they found an SUV, moving unsteadily and breaking too abruptly to avoid colliding with a school bus. The bus eventually pulled away while the SUV stayed on point.
When the officers approached the driver,they saw James Acord, shaking his head back and forth while his speech was "almost incomprehensible," according to the police report.
The 47-year old told the police that he was trying to convey his partner Rhonda Pasek to the hospital because she had lost her senses completely.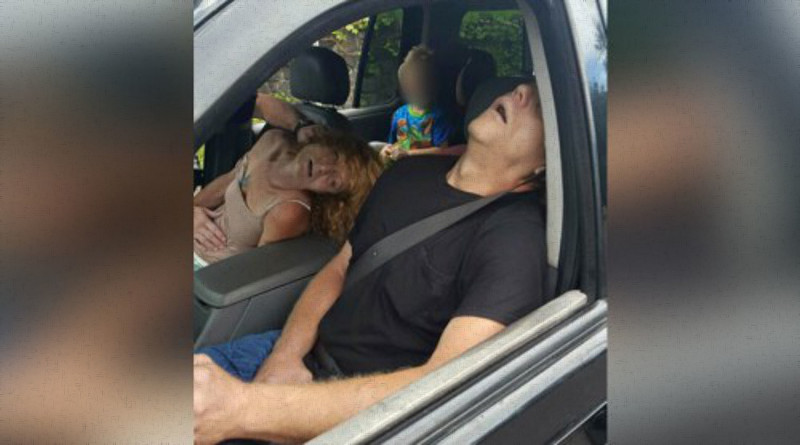 Acord initially tried to escape, but police caught up with the vehicle and got the keys. When the police officers arrived at the car they saw in the back seat a 4-year old child who later was recognized as the son of Rhonda Pasek.
The driver was sentenced to 180 days in jail and a fine of 475 dollars while the child was given to a family friend.
The police proceeded then in a controversial move, especially for those trying to combat the stigma of drug addiction.
He published a couple of photos on Facebook and justified this move stating: "we feel that it is necessary to show the other side of this horrible drug." We feel that we should be a voice for the children involved in this horrible mess. This child cannot speak for himself, but we are optimistic that history can convince someone else to think twice before they inject poison in his body, while a child under his tutelage. "
By James Red, Truth Inside Of You.