Hollywood is known to almost every country in this world. It's the best way to gain power and spread words. An occult with great influence is hidden in plain sight in Holywood. Many secrets have been revealed in its wake. But recently, media has been involved in looking for the hidden symbolism.
Hidden symbols on screen
We do not notice it at first because they are small details that are hidden by the main attractions on screen. But once you recognize the hidden symbols, you start to notice them everywhere.
Although this might seem like a sudden conspiracy against Hollywood, wise men already saw it and they have been trying to warn us through books and movies. Jay Dyer's words are one of the many examples.
"Hollywood is, as David Lynch titles it, an "inland empire" – a kind of covenantal city-state of its own, with its own religion, including all the trappings of neophytes, acolytes, servants, agents, star saints, hierophants and hierarchs and holy sites." ~JAY DYER
Hollywood is filled with satanic themes and demonic images. Pornography, human sacrifice, pedophile, ego worship and also mind control were always known as a link to the dark forces. These symbols can be seen openly in Hollywood movies and music videos. If you diversify your knowledge of symbolism you'll find out that Hollywood also hides Egyptian theology, Babylonian mythology, and many other esoteric religious movements.
An occult pulling the strings
To understand the next evidence, you need to know about Illuminati. It's an ancient satanic occult and its main symbol is an eye on top of the pyramid. It depicts a light that illuminates the path of enlightenment. Although their symbolism might seem positive their motto was dark. Sources say that the chosen celebrities circulate a very particular picture of themselves. All have one thing in common – they cover one of their eyes.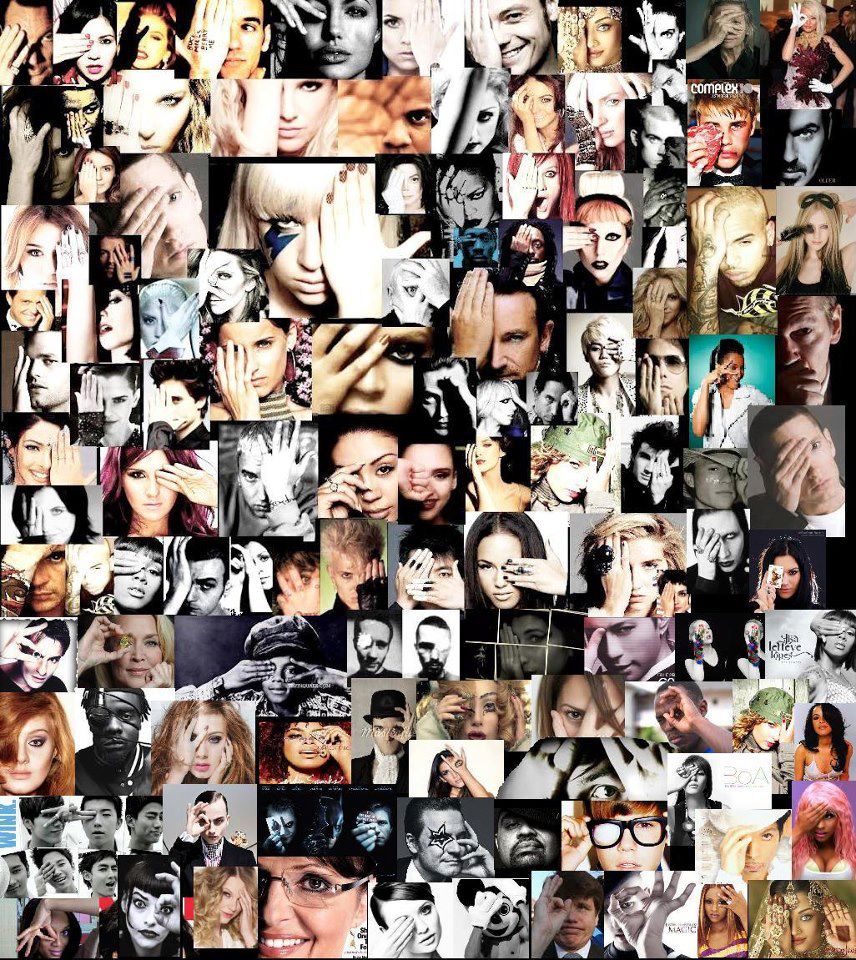 Once we open our eyes to the truth, maybe we can eliminate this dark influence from Hollywood and our culture. Because the current rate of appearance of hidden symbols might have a purpose that does not give us a good vibe.