A shocking note has been to sent to a Muslim teacher telling her she should hang herself with her headscarf because it isn't allowed after Trump won the election.
She received this frightening note a day after the election in her classroom at Dacula High School in Dacula, Georgia.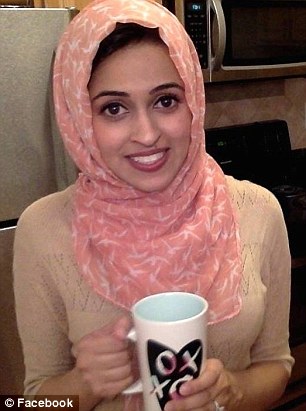 The 24-year old teacher was completely shocked and indicated that racism could be on the rise thanks to Trump's win.
She shared this unfortunate event on Facebook so she could educate America about the reality of their country and explain that her headscarf is a practice of faith.
She also gave some wise words on why spreading hate won't "make America great again" and included the hashtags "Donald's America and "Here to say".
The school is now investigating who wrote the note but they haven't found any leads yet.
There have been countless other racist incidents across the country since Donald Trump's unexpected win.
In Redding, California, students shared horrible 'deportation' fliers to Latino students while other students created a human wall to stop Latino classmates from going through the high school halls.
Neo-Nazi websites have produced frightening messages on their websites saying that blacks and females should be 'afraid'.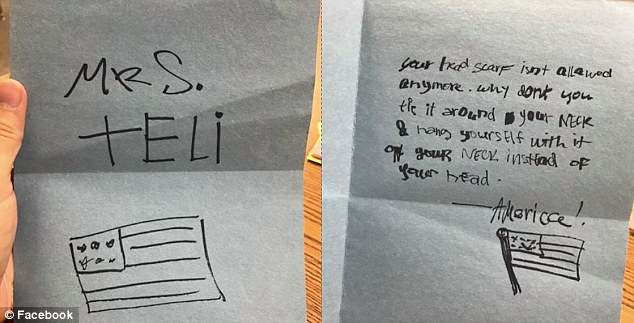 There have also been reports of muggings and threats against minority groups, especially muslims, since the election.
Trump has said that the protests against his presidency are only a small number as most of them are "professional protesters".