Film-maker Michael Moore has been taking his protest efforts to the next level by attempting to directly confront Donald Trump in Manhattan at Trump Tower.
He managed to make it to the fourth floor before security guards stopped him. After that, he joined thousands of people on the street to protest Trump's election win.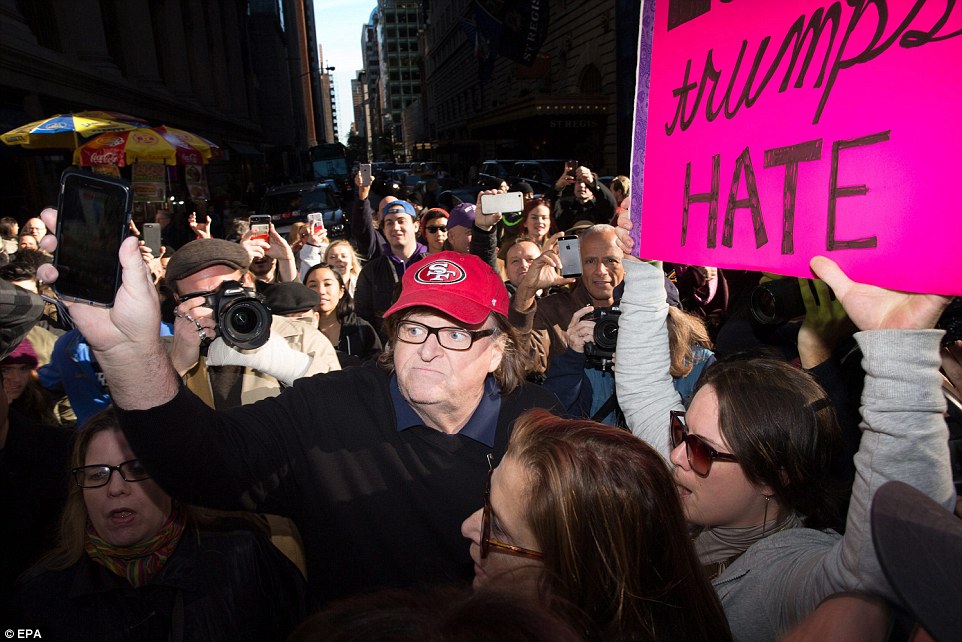 Before he got escorted from the building, Donald Trump left a written note from Trump letting him know that he is here and that he would like to talk with him.
He then tweeted that he is currently around thousands of people and that Donald Trump must step outside because he got the "least votes".
Moore broadcasted the whole protest on Facebook live. After being escorted out of Trump Tower, he then spoke with protesters about their grievances.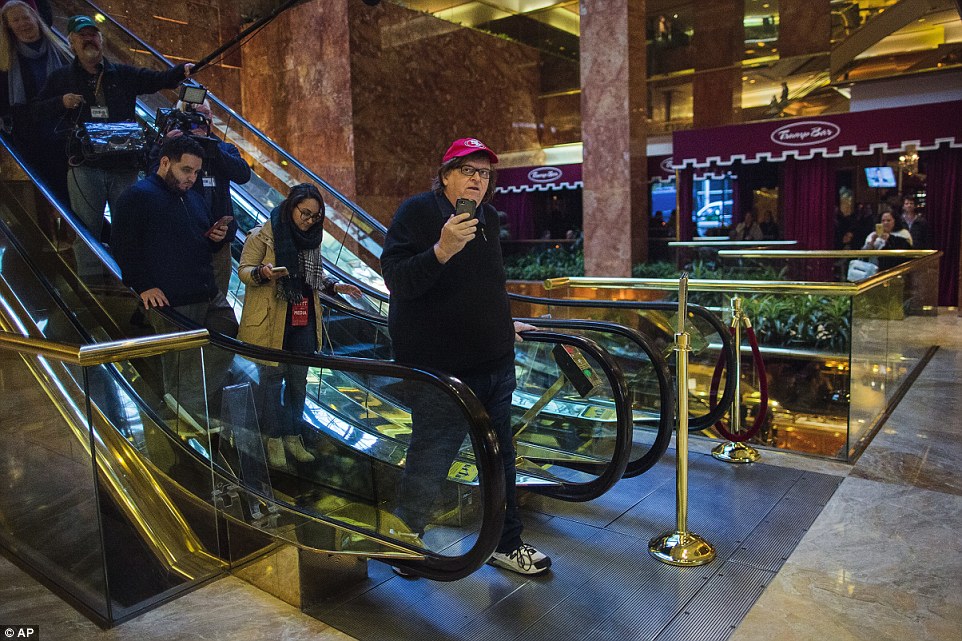 Protesters had been marching for hours claiming that "he is not our president" and that we need to "stop the hate speech". Fifth avenue was blocked because of the all activity but thankfully, the protest remained peaceful.
There have been similar protests all over the country with the largest occurring in Los Angeles. According to them, many people are upset about Trump's hate speech towards immigrants, muslims and women. They also point out he did not win the popular vote.
The good news is that none of these protests have turned violent and have instead focused on the message.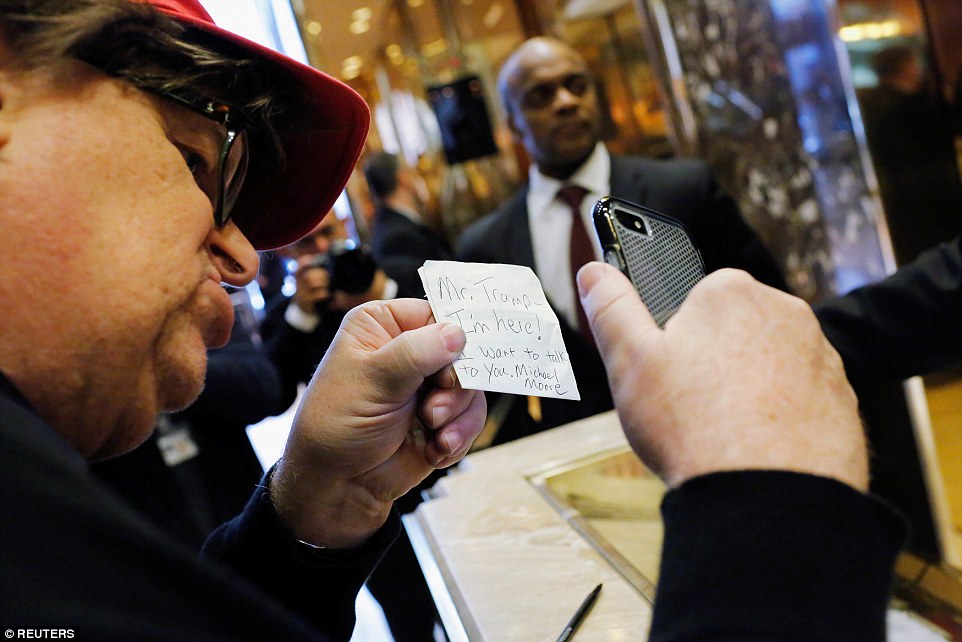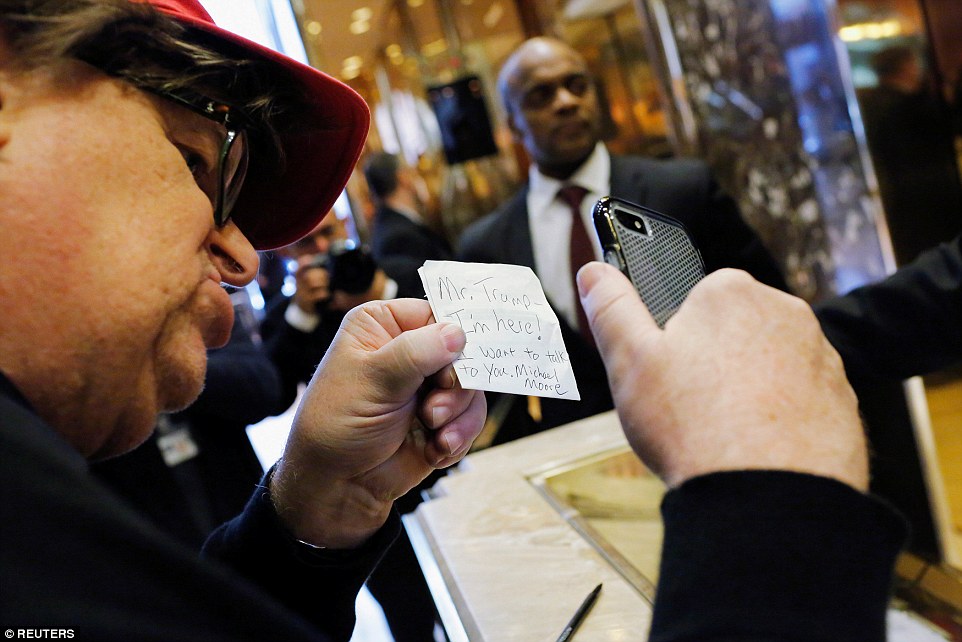 This isn't the first time Michael Moore has challenged Mr. Trump. Previously he said that Trump would "blow up the system" and that his supporters are "legal terrorists".

A few weeks ago, Moore made the astounding prediction that Trump would win the election. Many disagreed with him at the time but he has been proven right.