Recent analysis and research have shown how most women around the world don't feel any orgasmic pleasure during sex- 20% seldom have orgasms and 5% never do. Many women don't feel any desire for sex anymore because of fear of abuse or because they think something is not right with them.
Here are some reasons to understand the issue:
Vaginas are not cylinders for penises
In most situations, sex usually involves the penis pumping the vagina so that in the optimum condition the sperms can impregnate an egg. However, this is not entirely pleasurable for women as this kind of sex requires tight vagina which reduces the pleasure quotient. The vagina starts acting like an armor to protect itself from the thrusts.
However, a vagina has many folds and muscles, which if stimulated properly can become incredibly amazing for both partners. If she has connective sex, where the partner continues to stay connected with her, then she can actually enjoy what's going on and the nerve endings on the walls of her vagina will then send ripples of pleasure throughout her body. This is known as 'milking' the penis.
Her heart must be open
Tantra teaches that humans are magnetic. The positive pole of a woman is her heart and the negative is her yoni. The 'positive' gives and the 'negative' receives, which is the opposite of a man and hence the concept of intercourse. To activate the negative pole, the positive pole needs to earnestly stimulate. This can be done by caressing the breasts delicately and slowly. Many women say they have lost sensitivity in their breasts due to breastfeeding and lack of proper loving. However, that can be returned. Moreover, a more positive stimulation is love. By showing her your unconditional love and how special she is to you, you will be able to stimulate her positive pole. Her yoni will open up naturally to connect with you.
Excessive clitoral stimulation is fun but it makes the yoni positive and therefore it also chases for release. It is often pleasurable but not as good as real orgasmic experience.
Healing the feeling of being used
Having been sexually oppressed for centuries due to the patriarchal structure of society, women never had the opportunity to enjoy sex and have orgasms. It didn't seem important to men, as long as they were enjoying and procreating. Feeling abused and beaten, women had shut down their bodies. Even now women shy away from sex due to fear of abuse, pain, and trauma, preventing them from truly exploring their sexuality.
Tantra teaches how non-orgasmic sex is possible and even more pleasurable than ejaculative sex. It involves love and genuine intimacy of the soul as well as the body. This kind of sex is truly based on mutual pleasure and not to have babies. They are finally learning to make love.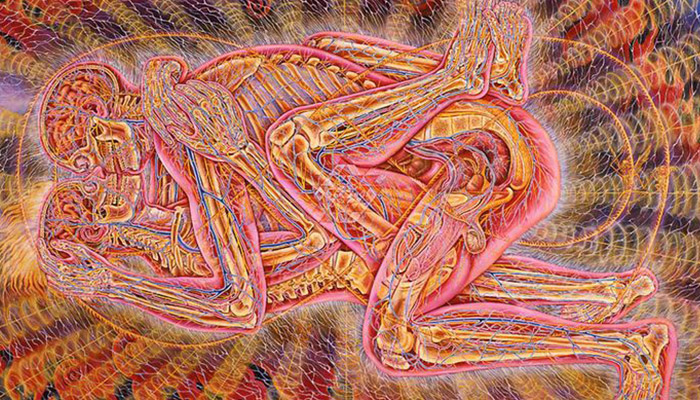 Things are indeed changing.
We are slowly learning in depth about the mysteries and beauty of our own bodies and appreciating the divine and spiritual aspect of it. Now sex is no longer a chase to reach. The goal of an orgasm but feels the infinite pleasure that is beyond the limitations of just a release.