In bizarre circumstances, Hillary Clinton is defeating Donald Trump by 1.5 million in the population vote, but will NOT be president of the United States.
To put the statistics another way, 48 percent of people voted for Hillary Clinton while just 47 percent voted for Donald Trump.
However, Donald Trump won the electoral college which is the reason he will be the next president of the United States.
So, I bet you're all wondering: How the hell did this happen?
It was the "Rust Belt" that handed Trump the presidency as he won states like Ohio, Wisconsin, Pennsylvania and Michigan, while Clinton won big population states like New York and California rather convincingly.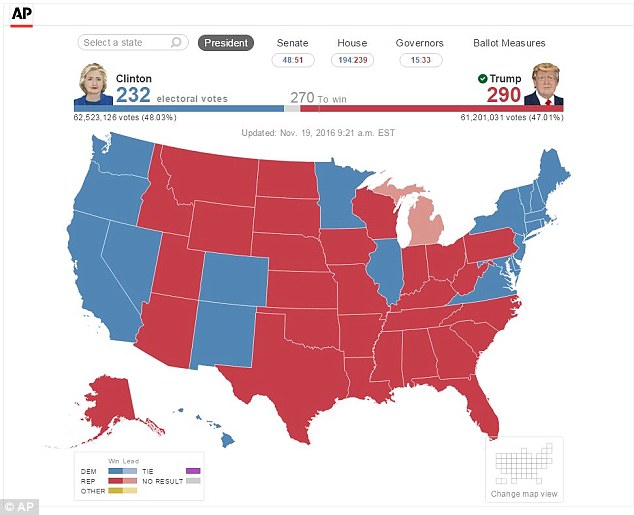 But Trump won what mattered by defeating Clinton with 290 electoral votes to Clinton's 232.
Even though Hillary Clinton might not be president, the Democrats can celebrate the fact they won the popular vote in rather convincing terms.
Sen. Chuck Schumer will become the Democrat's new leader and has to pledged to fight Trump on important issues like Dodd-Frank and Obamacare. He said that they won the popular vote and therefore must keep fighting for the majority of Americans.
For more info click here. (Dailymail)