Parminder Singh, father of a 7-month-old sexually abused child says he was left with no other alternative as a man and a dad, than to take revenge against a 17 year old boy who brutally raped his baby daughter after courts refused to prosecute citing a lack of evidence.
The Daily Mirror reports;
"During court proceedings, the father reportedly indicated that he was prepared to forgive the teenager and accept a compensation deal to limit his punishment.
The teenager was then let go and the father reportedly offered to drive him home to Muktsa's Kotli Ablu village, where they both live.
But halfway through the journey, the father apparently stopped the bike and attacked the teenager, tying him to a tree before chopping off his hands with a machete."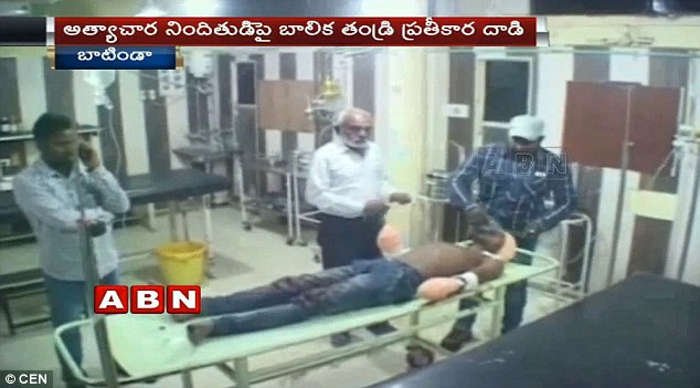 Sexual assault is a major problem in India. Last year in 2015, there were more than 34,000 cases of rape reported. Nearly one in three rape victims are under the age of 18. To make matters worse, the legal system is slow to dish out justice, due to loop holes and red tape. It is also extremely corrupt and rapists are often not held accountable. As a result, civilians often turn to vigilante justice.
Similarly, in November 2014, a 36-year-old Indian father tortured and killed his daughter's rapist, who was a tenant in his home.
Are you tired of the same old propaganda from mainstream media outlets, and even many alternative media outlets? Are you more concerned with learning than being entertained? Check out our partners, A New Kind of Human, for a source of guidance, integrity, truth and empowerment. 
source: choiceandtruth