Thomas Romain is a French anime artist, who lives in Tokyo. He has worked in various series, such as the Dandy Space, Basquash, and the Aria, but he inspired the best idea from his sons. Working together in what he calls "Design Lab father and Sons", Thomas and his sons have created weird and wonderful anime characters.
---
---
In essence, his children have ideas and Thomas adds a professional touch to their projects.
See below some of the most impressive works of father and sons!
More info: Twitter
#1 Cloud Dwellers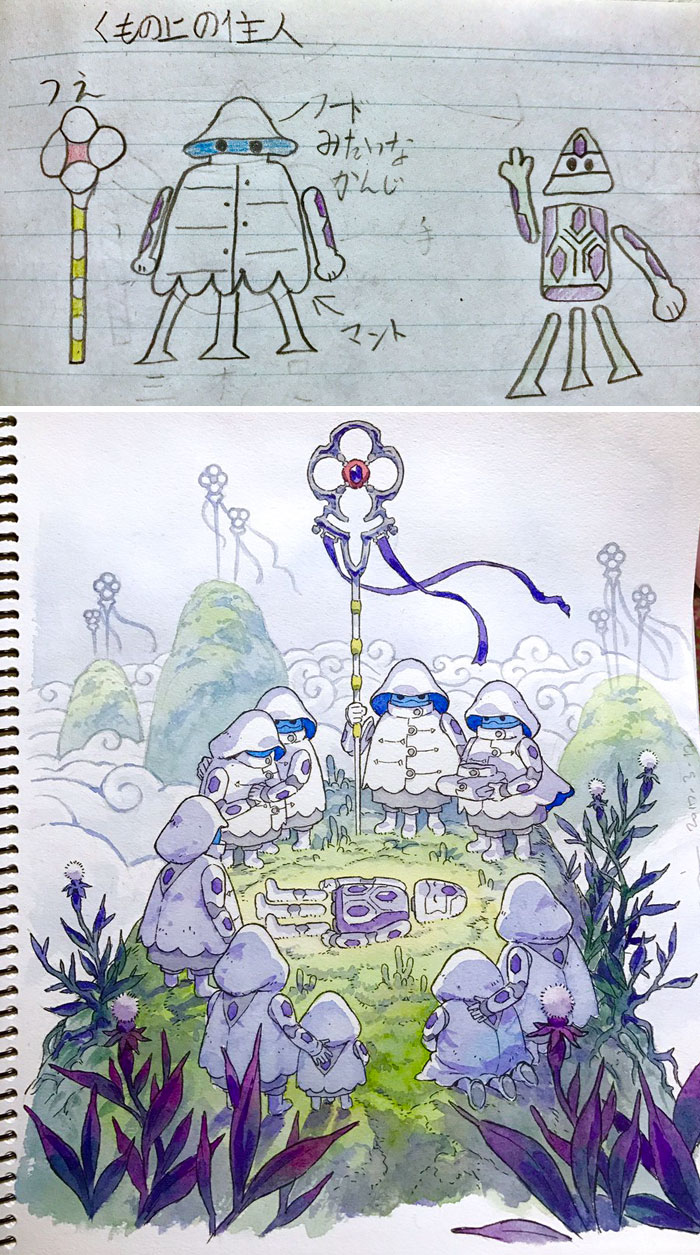 ---
#2 Tulip Brothers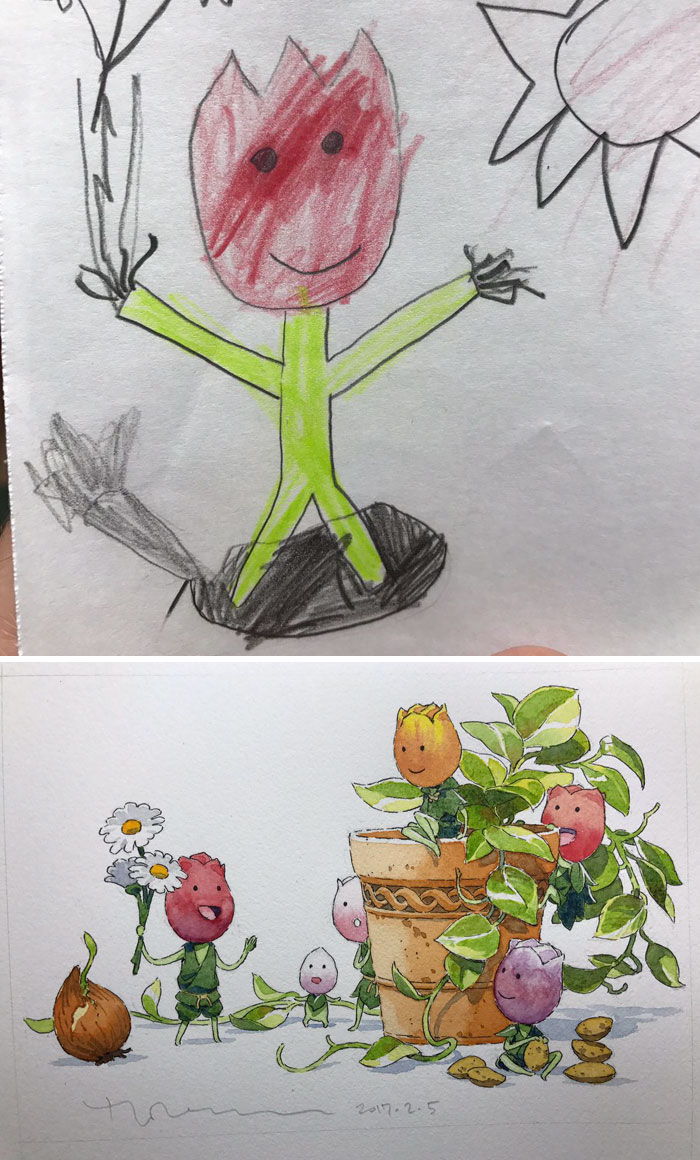 ---
#3 Steampunk Doctor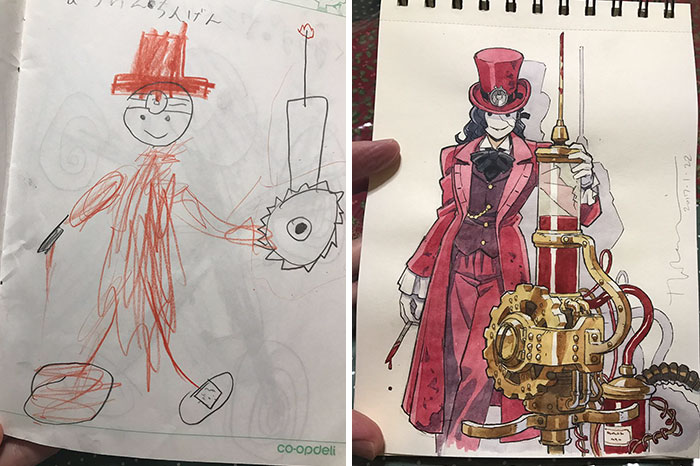 ---
#4 Fire Guardian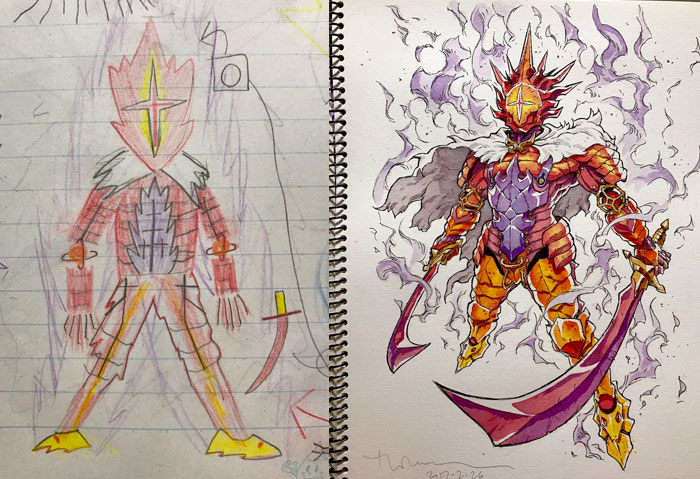 ---
#5 Snake Fighter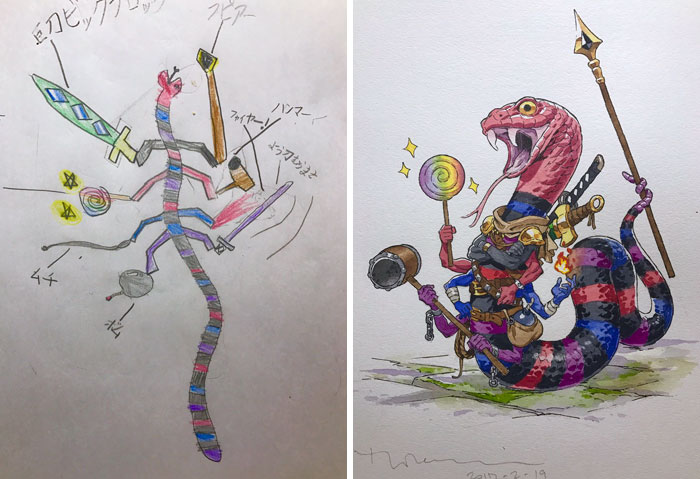 ---
#6 Sand Golem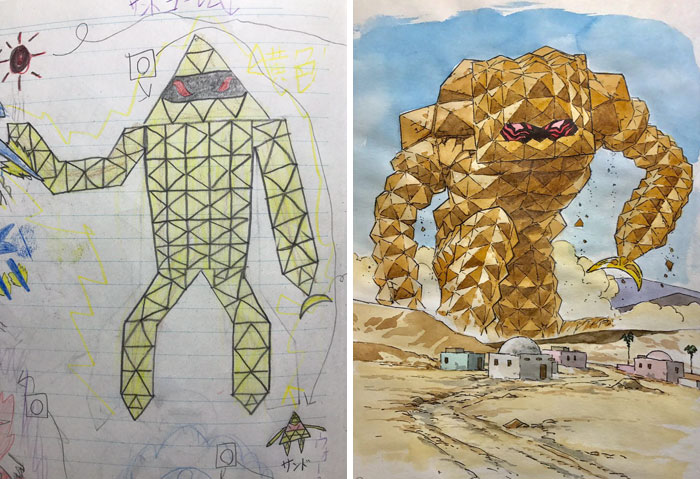 ---
#7 Eye Monster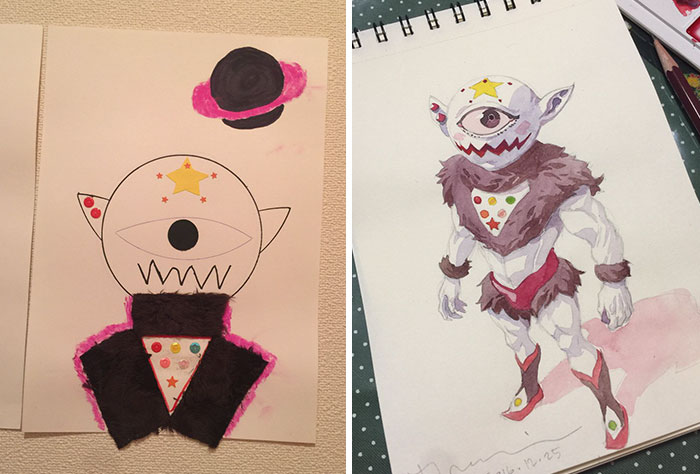 ---
#8 K-3 (Keisan)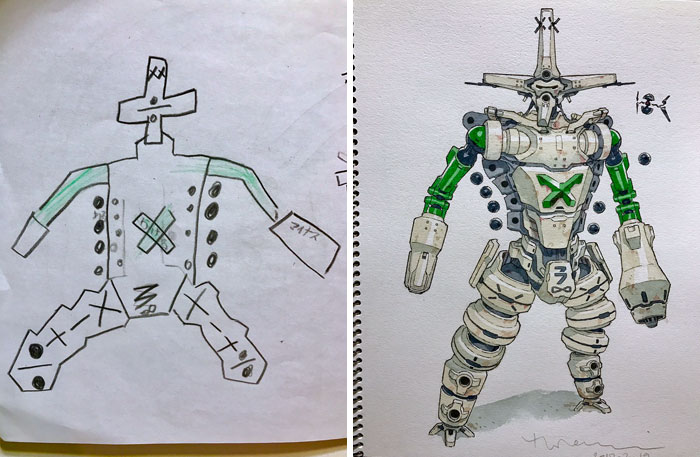 ---
#9 Magic Knight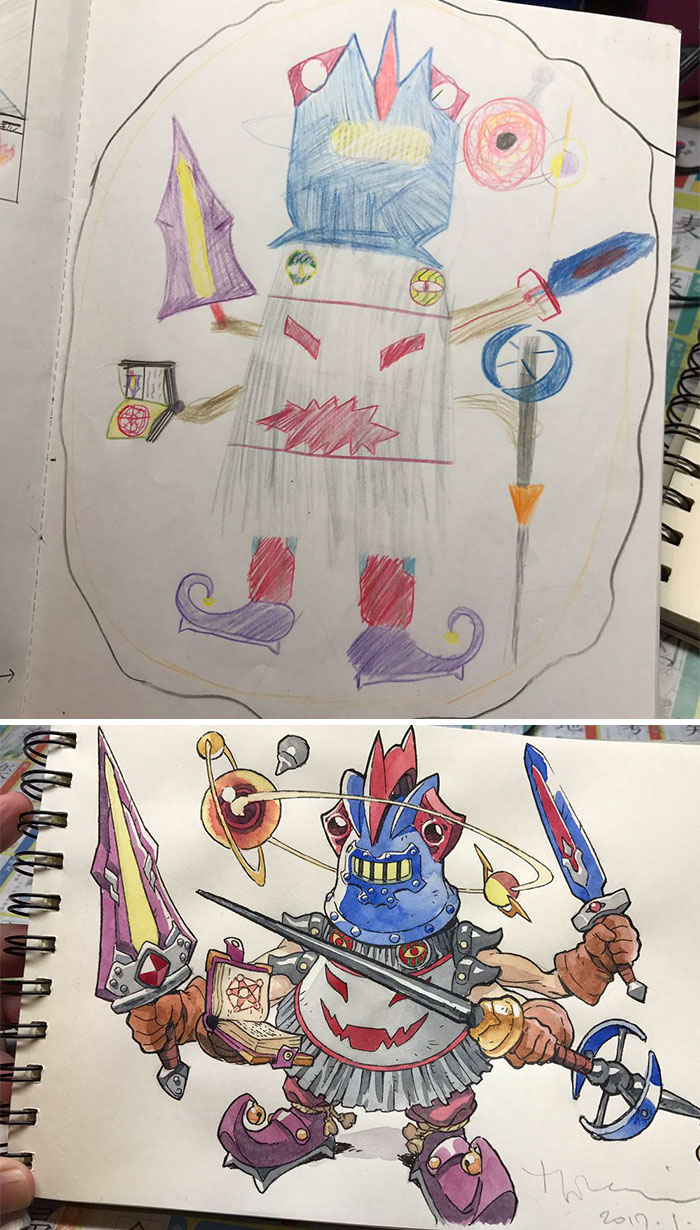 ---
#10 Cosmic Robot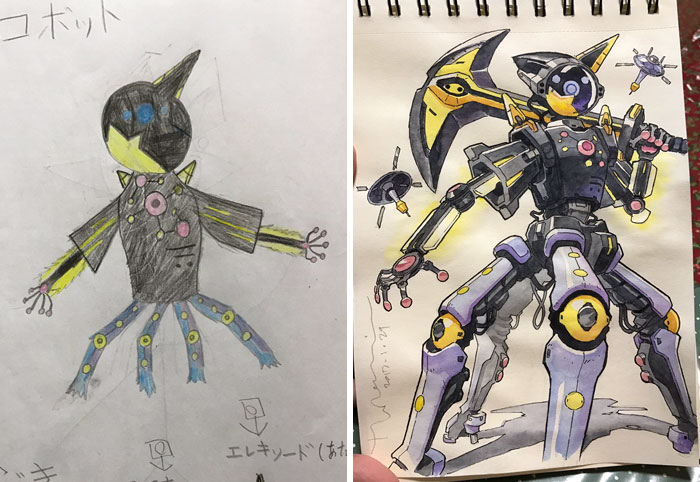 ---
#11 Cyborg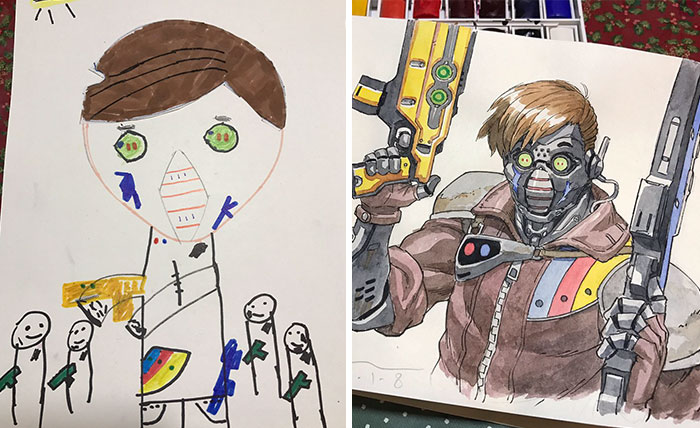 ---
#12 Killer Ball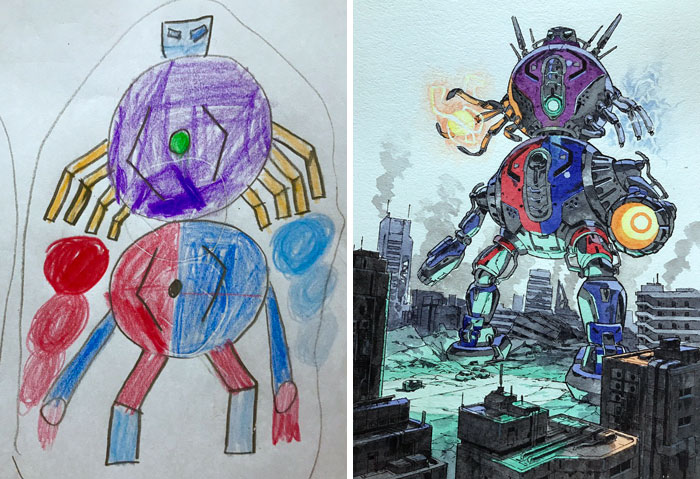 Credits: Bored Panda.com