An Alabama police officer has been relieved of his duties after posting racist memes about Michelle Obama on Facebook.
The image that got him into trouble was a comparison of Melania Trump and Michelle Obama. The image said that Melania Trump is "fluent in Slovenian, English, French, Serbian and German" and Michelle Obama is "Fluent in Ghetto".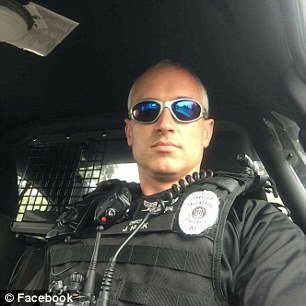 Another photo that got him into deep water was a picture of bodies lying on a battlefield that read "Over 620,000 white people died to free black slaves and still to this day not even 1 thank you."
City manager Patrick Bryant said that will not tolerate this sort of behaviour from any of its employees.
He said that the pictures Husk posted were "deemed to be biased or racially insensitive or derogatory can affect the community's trust in the police department and, when that happens, we have to take action to correct it."
He went on further to say that we need the community to trust the police force and actions like this simply don't help.
The firing of Husk will send a strong message to the police force that hateful behaviour will not be accepted.
Husk had previously worked for the law force for two and half years.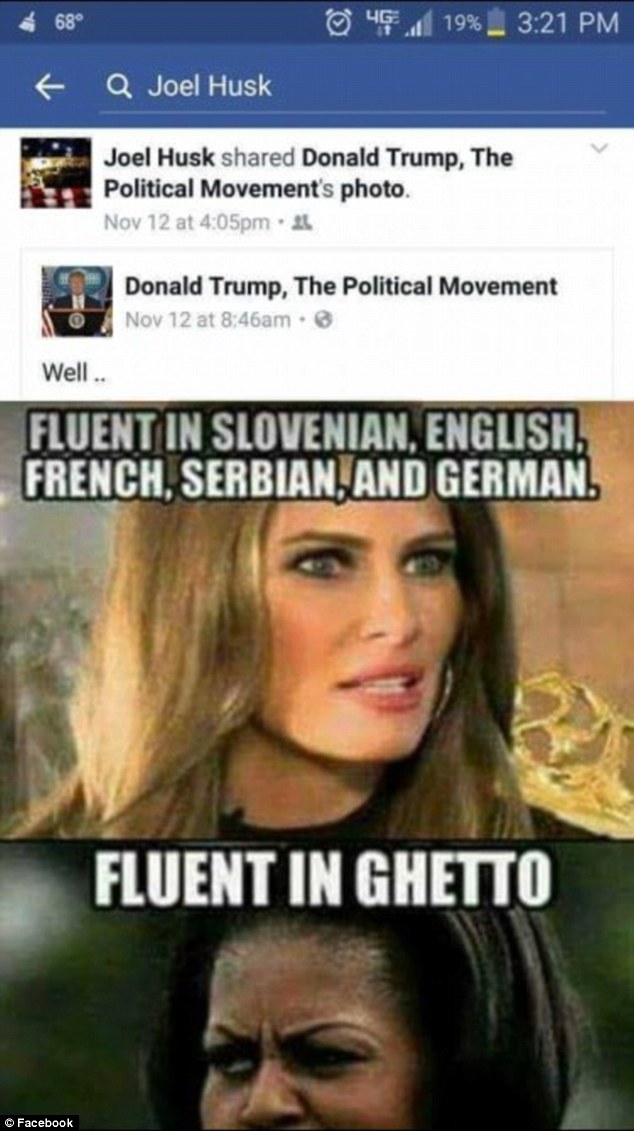 For more info click here. (Dailymail)