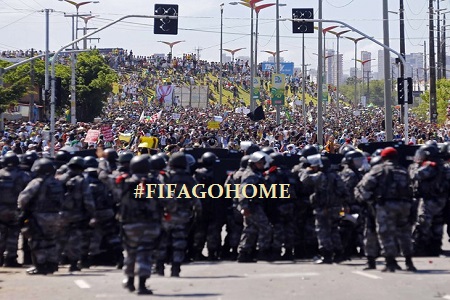 With the television, internet, and crazed soccer fans constantly spouting off about BRAZIL 2014, it can be easy to get caught up in one of the most anticipated sporting events in recent memory. Brazil is basically the soccer capital of the world, and now that the sport's biggest competition has finally landed in the South American nation, the world has been set ablaze with excitement. Despite all this, under half of the Brazilian population supports the idea of hosting the World Cup in their own country. It may seem preposterous at first, but once you open your eyes to what's going on behind the scenes, it will seem crazier that this has even been allowed to happen at all.
1. The money spent on the event is desperately needed elsewhere.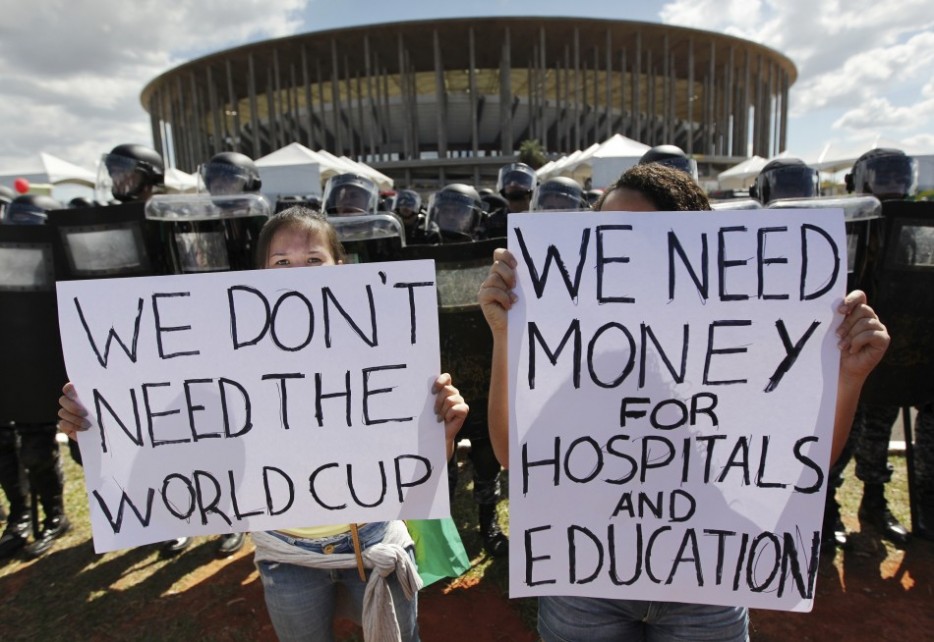 By the time the Cup is over, the event is likely to cost well over $11 billion. While some of that money will go towards things that Brazilians can use in the future (better airports, better infrastructure), much of it will be essentially wasted on stadiums that will be left abandoned after hosting four of the World Cup matches. In fact, the estimated cost of the Cup is equal to just over 60% of the country's education budget. Meanwhile, the country's health and education systems are seriously lacking (despite the fact that the average Brazilian pays 40.5% of their income to taxes), leaving many to wonder where the government's priorities truly are.
2. It's increasing the demand in the child sex trafficking industry… and the cops don't seem to care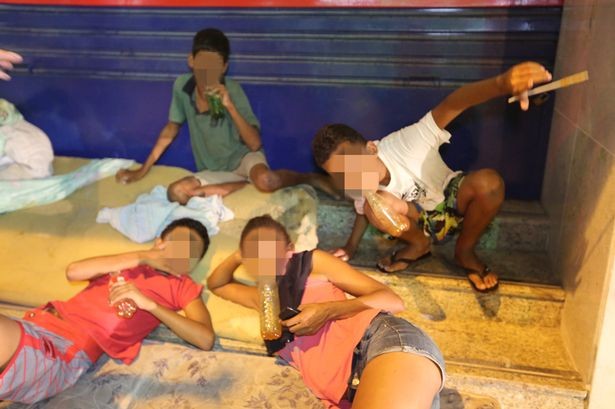 Many pimps use major sporting events to spike their prostitution business, and with scores of fans coming in from all over the globe, the 2014 World Cup in Brazil is no different. Boys and girls as young as ten are ordered to hang around hotels frequented by foreigners, selling sex for as little as $2.19. They are abused and starving, and many of them resort to sniffing glue to dull their pangs of hunger. While the government insists that they're making efforts to help the children, many patrol cars drive right by while the children openly go about their business… and it doesn't look like the customers are going to stop their repulsive actions any time soon.
3. Thousands of people have been forced to relocate against their will.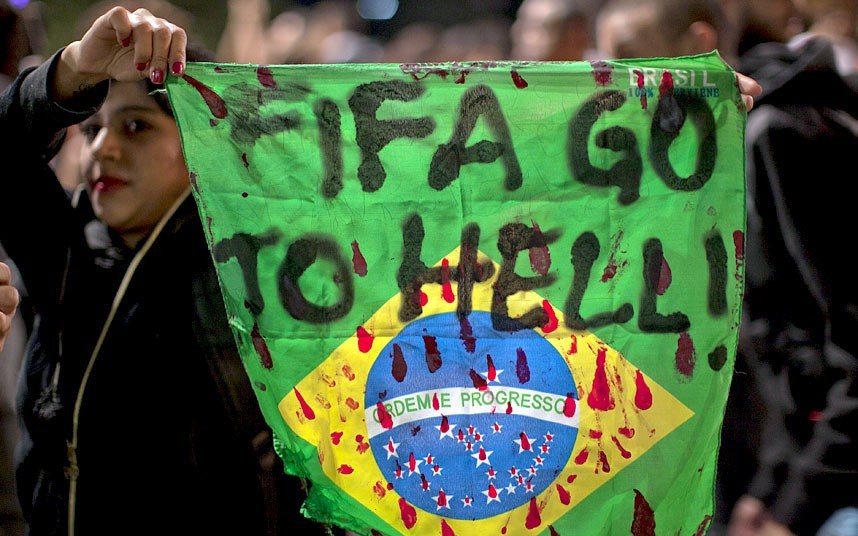 With a poverty rate of around 15%, around 11 million Brazilian citizens have no other choice but to live in favelas. Now, around 170,000 of them are being threatened or faced with eviction as more roads and buildings are constructed. While Brazil is notorious for having high eviction rates, there's no doubt that the intense preparation for the Cup is only making matters worse for those who are being kicked out of the places they've called home for years. The government is offering anywhere between $1,500 and $22,000 in reimbursement to those forced to move, but for most people, it's not enough in a country with such high real estate prices.
4. Indigenous people are experiencing reservation reductions.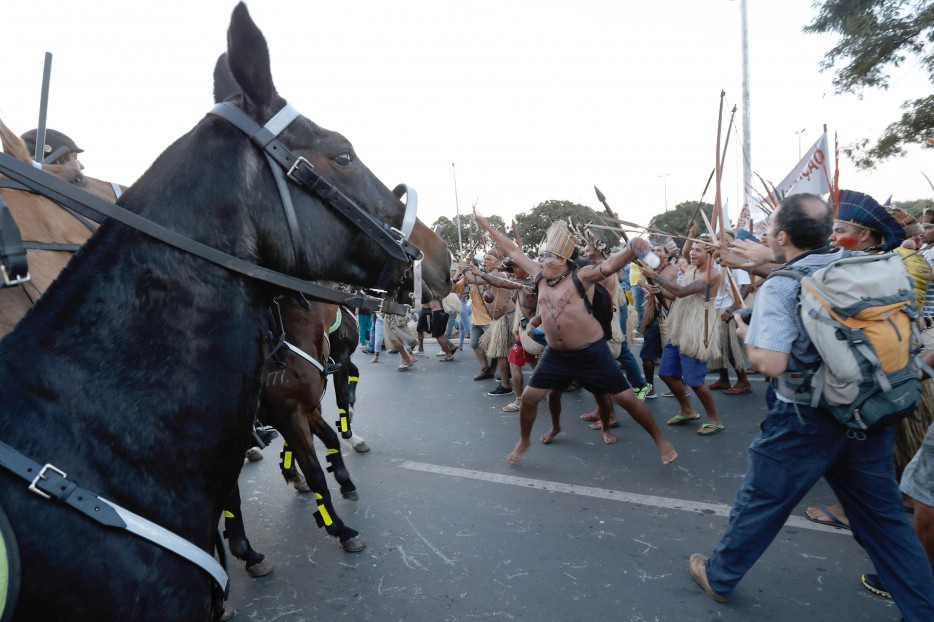 It might seem odd that the World Cup would have anything to do with Brazil's native population at all, but that idea couldn't be further from the truth. Over three-hundred protesters from tribes all over the country gathered in May to protest proposed legislation that could further reduce their reservations, later joining the scores of other people protesting the World Cup. Representatives of various tribes who lived inside the Indigenous Museum around the Maracanã stadium (where multiple games will be held) have been expelled. Like those who live (or lived) in the favelas, many native people are being treated as disposable by the government that is supposed to protect them.
5. People can't afford to live in their own homes.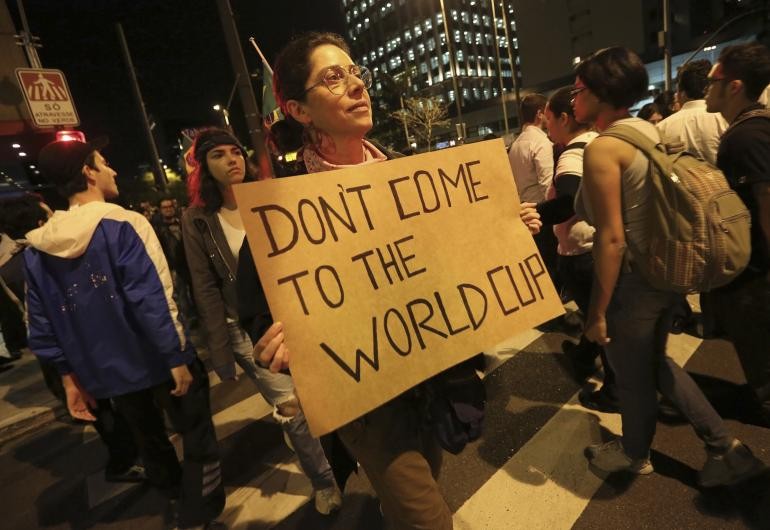 There is an estimated deficit of 6.6 million housing units in Brazil, resulting in 2,500 homeless people alone in Rio de Janeiro and 10,000 on the streets in Sao Paolo. The government's extravagant spending on the World Cup and apparent apathy towards their homeless population is alarming in itself, but it's even worse when you learn that rent has risen by double digits in Sao Paolo to help finance the construction of the new stadiums… and minimum wage has only risen to a meager $360 a month. In other words, even those who are allowed to remain in their homes might not be able to afford to, all because a fancy stadium was deemed more important than allowing residents to be able to make ends meet.
6. Police brutality is rampant.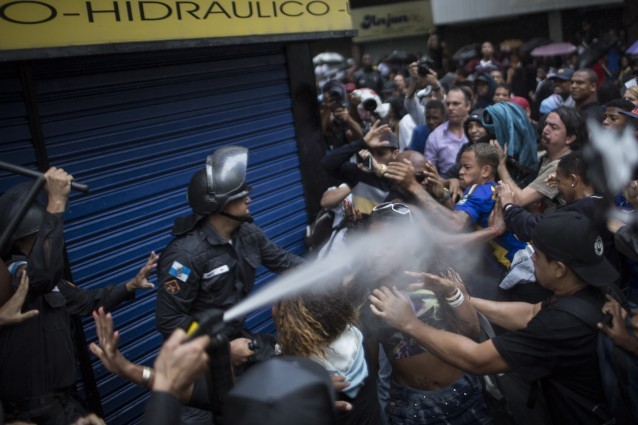 Many of the numerous protests that have been staged throughout the country have started off as peaceful demonstrations that escalated into deadly violence when police tear-gassed the protesters or shot them with rubber bullets. Multiple people have been killed in the clashes, and from the looks of it, the conflict isn't going to end any time soon. As the intensity increases, the police are sure to use more violent force with more powerful weapons. While such actions might be justified if their own lives are in danger, it's hard to imagine that a nonviolent demonstrator holding a sign demanding better healthcare for his sick mother is a threat to anyone's life.
7. Citizens' basic human rights are being infringed upon.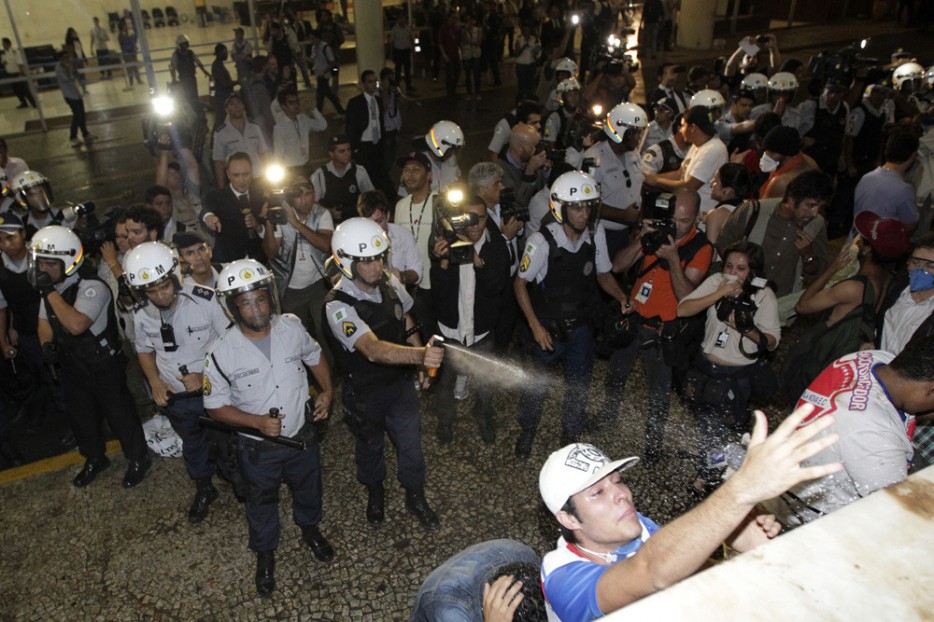 After Brazil signed the 2007 contract with FIFA guaranteeing that it would host the World Cup, some "exceptional laws" were put into place to help enable the country to suit FIFA's needs without the wait required to put normal laws into effect. While many of them were related to budget issues, such as increasing the debt allowance for states and municipalities, others directly would directly affect the basic human rights of citizens. Last year, the Brazilian intelligence services formed a group to monitor the personal social media accounts of protesters. Another exceptional law was proposed to impose harsh penalties on those who "promoted generalized panic." The vague wording suggests that anyone involved in a protest or social movement could be punished for what is essentially exercising their right to free speech.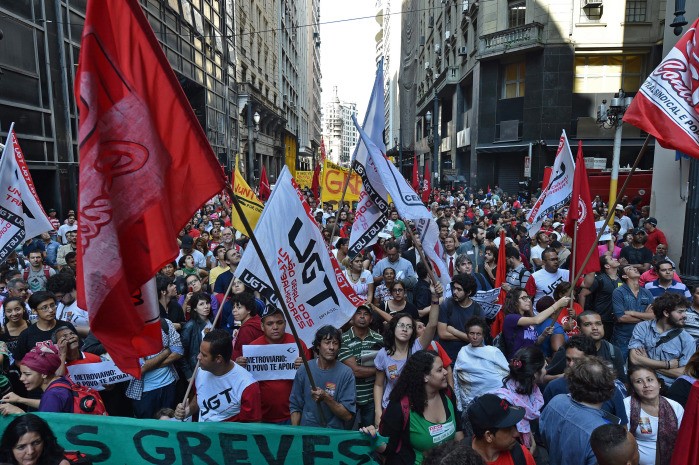 Make no mistake— it's virtually impossible for a country to host such a major event without some sort of economic and social changes. But the Brazilian government, FIFA, and football fans are demonstrating that our international obsession for sports is swiftly taking over our compassion for our fellow human beings. People are literally losing their lives to protest the issues that have been brought on by the 2014 World Cup, and yet, they and their causes are being looked over to allow others to cheer on athletes whose salaries could single-handedly bring thousands of Brazilians out of poverty.
At this point, it's far too late to stop the World Cup from happening in Brazil. But the least we can do is show the world that our love for each other is greater than our love of sports.
To learn more and help protect Brazil's native tribes, visit Survival International.
If you want to help the homeless children of Brazil, check out Task Brasil and make a donation.
And above all, talk about the reality of the issues surrounding the World Cup with everyone you know. Nothing will happen just because everyone is aware of these issues, but nothing will ever happen until we are.
Credits: Distractify