Many of us still believe that cartoons are not really art. But that is just looking at things from a narrow point of view. There are many forms of art and cartoons are slowly becoming one of the best forms. Animations can show be both innocent and also drive our imagination to a great extent.
Here are 34 illustrations which show the female inner beauty and they are stunning.
1. Trapped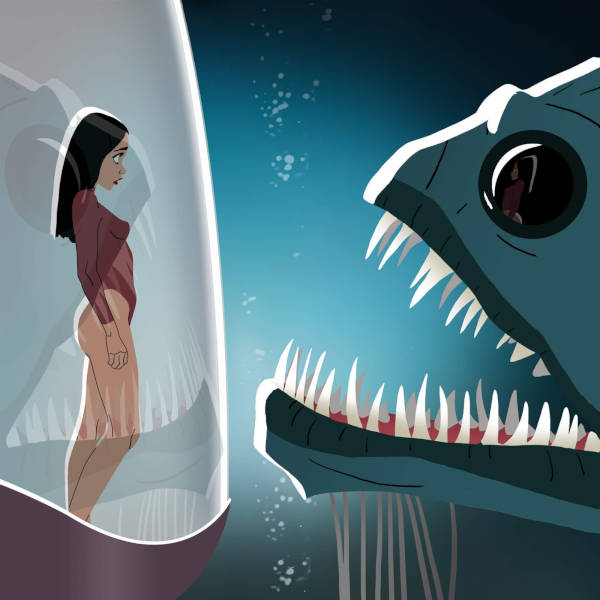 Looks like the girl and the fish have been separated by someone.
2. Body Positive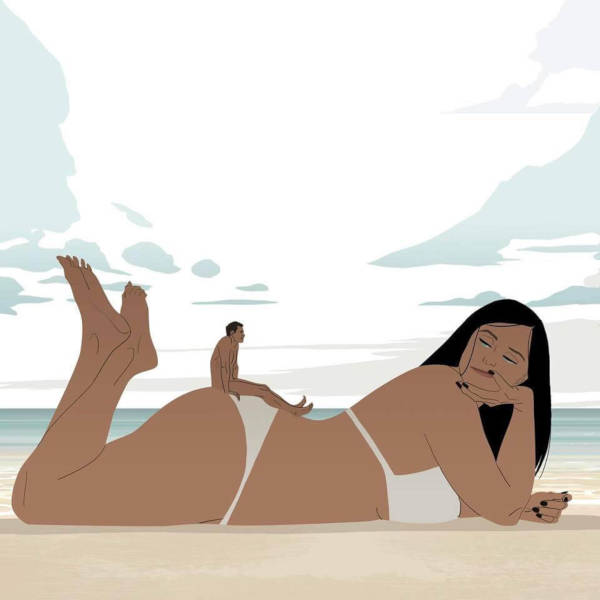 This girl is confident in her skin and the man is being supported by her.
3. Getting Beautiful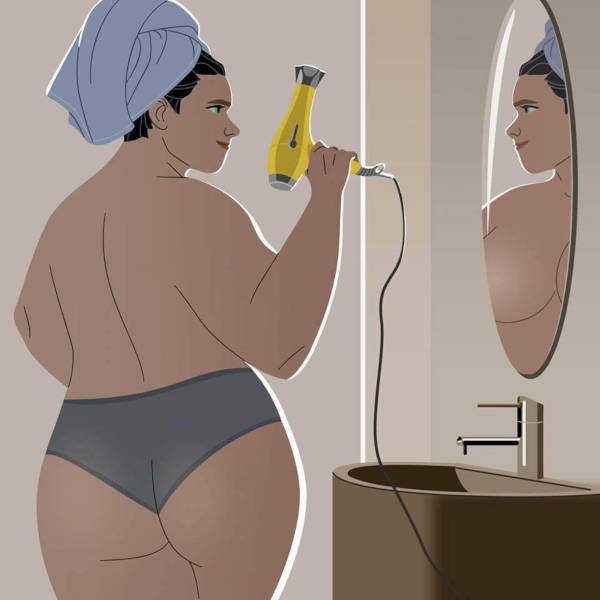 It doesn't matter what society tells you-you are beautiful in your own way.
4. In Control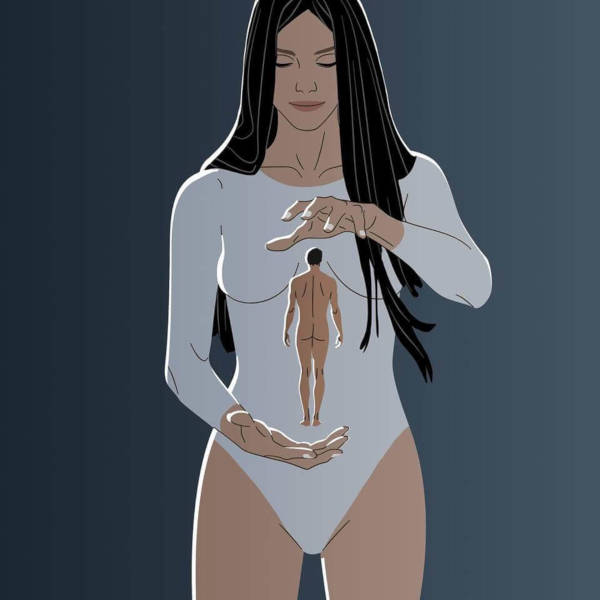 This girl seems to be in complete control of her man.
5. Meditation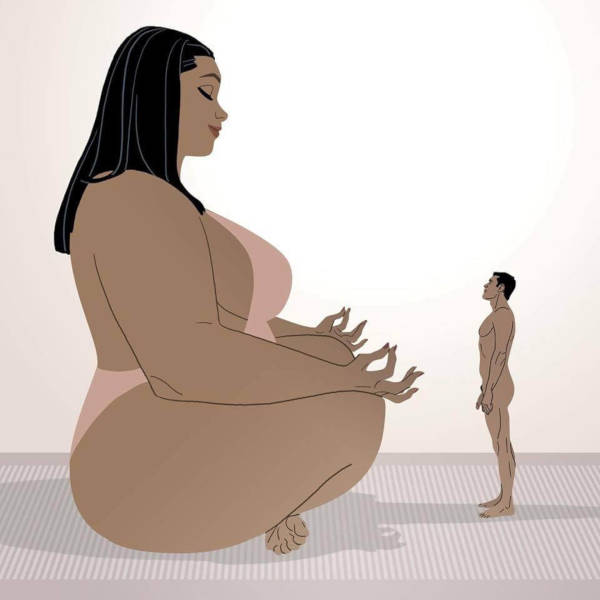 She is in peace with herself. The man is just soaking all the inspiration from her.
6. Exercise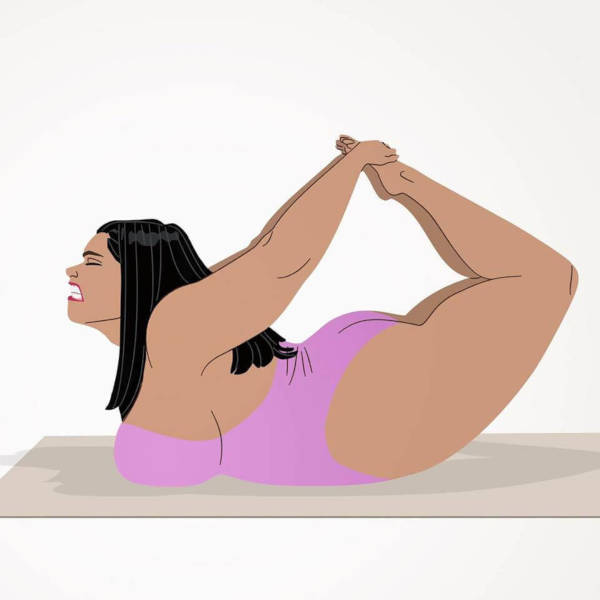 Exercise could be a difficult thing to do but you have to try it out, irrespective of your body type.
7. Going for the carrot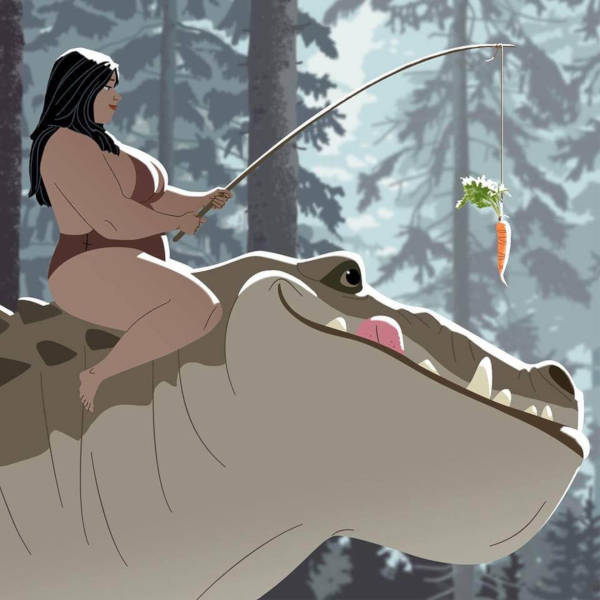 Beauty and brains – she is really leading the crocodile to her destination.
8. Body Image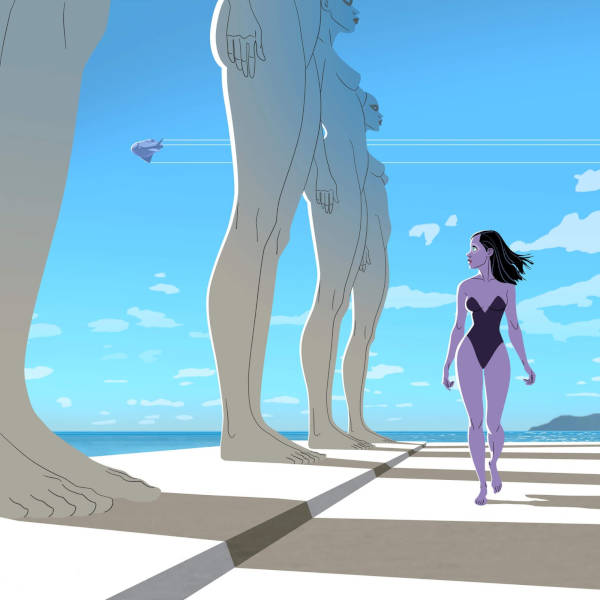 In this world, we are always looking at mannequins which carve an ideal body image in our mind. It just drops our self-esteem so much.
9. Proud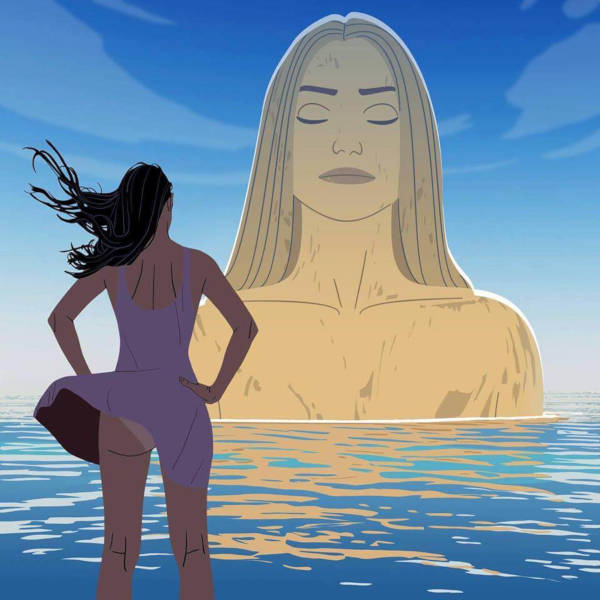 The statue above the water looks brilliant and the girl standing on the bank is sharing the pride.
10. Diet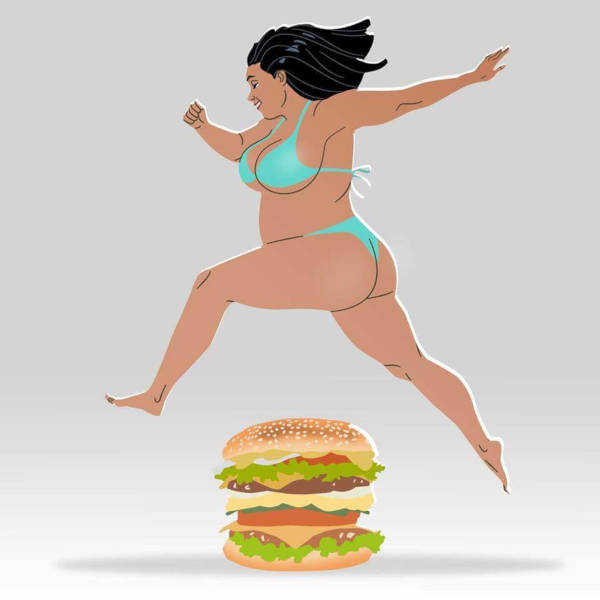 Dieting should be done only if you want to have a healthy food habit and not starve yourself to get that universally accepted female body type.
11. Touching the light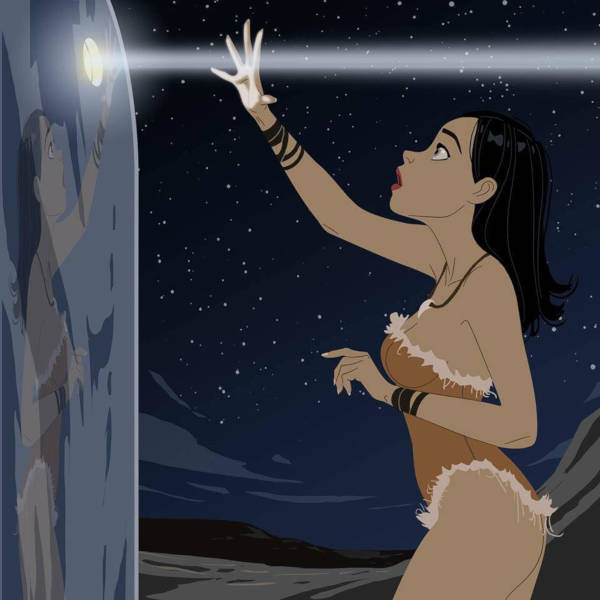 Stars are covering the night but this girl discovers a shaft of light coming out from a structure. What a wonder!
12. Robotic touch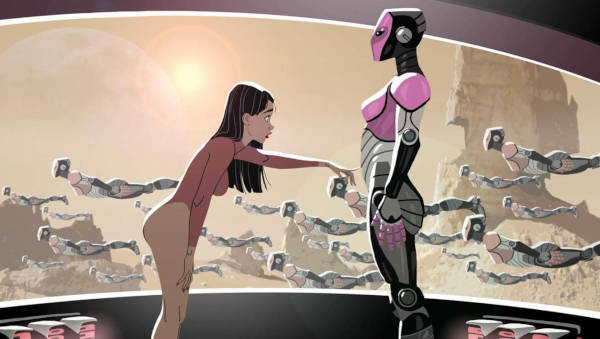 It almost looks dystopian and the only human being is trying to check out a robot companion.
13. Missing People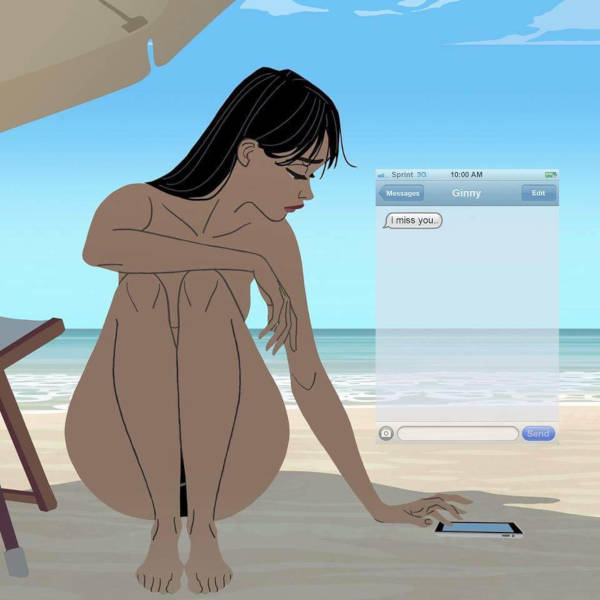 We miss people and we just can't tolerate the void for too long.
14. Rain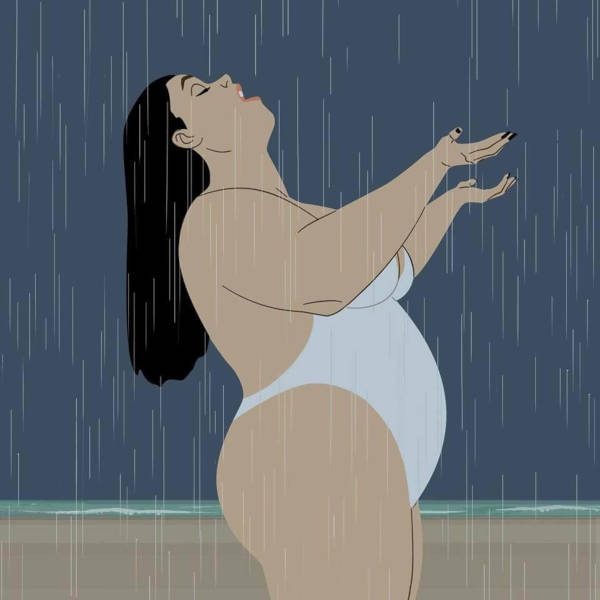 It's always a pleasure to enjoy the rains after a hot day.
15. Dominating Wildlife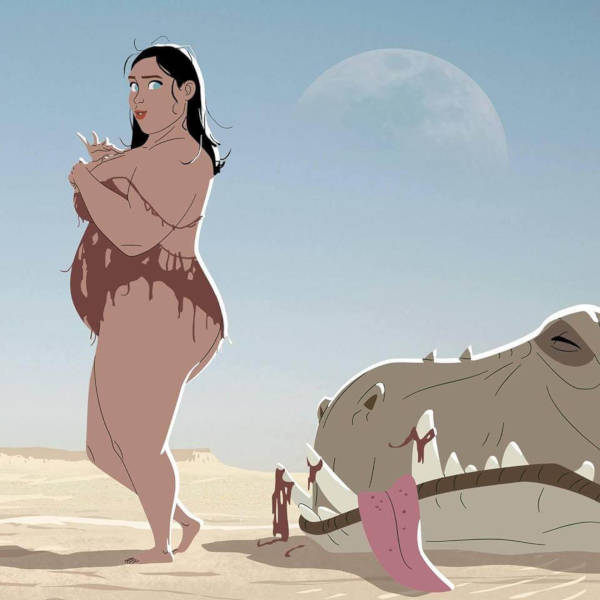 The crocodile might have thought that the woman was weak. Well, it got its lesson.
16. Flower Ring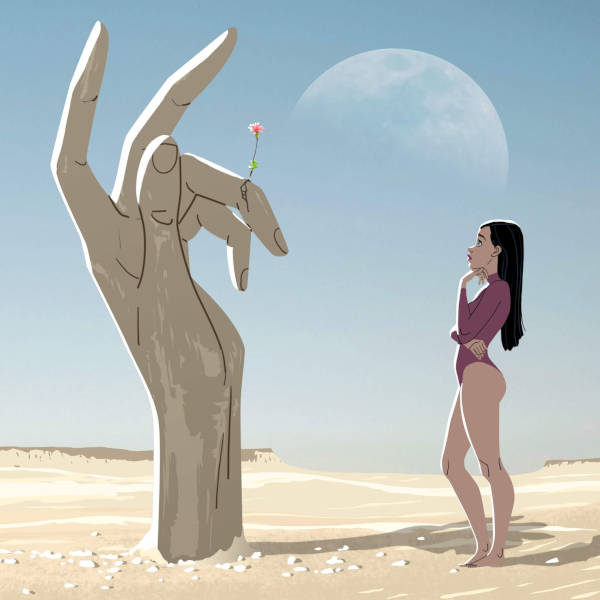 The desert has no beauty, but this hand bears one flower on its ring finger.
17. Expecting A child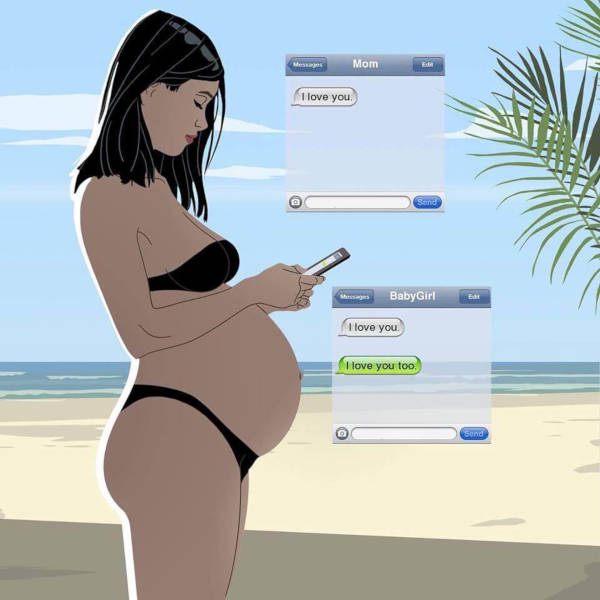 It's a glorious time when moms are expecting their children. It just shows how connected they are.
18. Giving You My Heart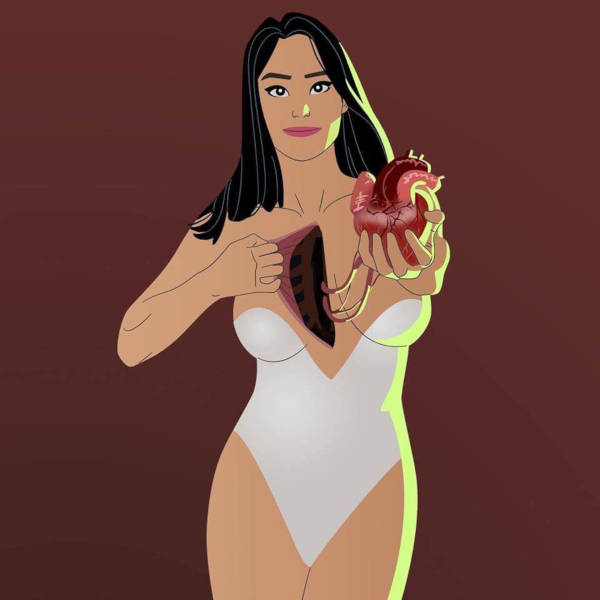 When women love someone, they love completely. They give their heart out for the purpose.
19. Pain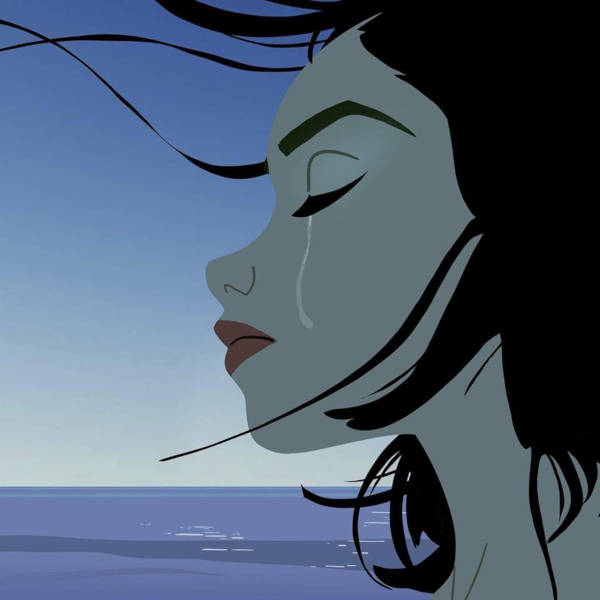 Women don't always cry in front of everything. Their most painful tears fall in the loneliest of places.
20. Cancer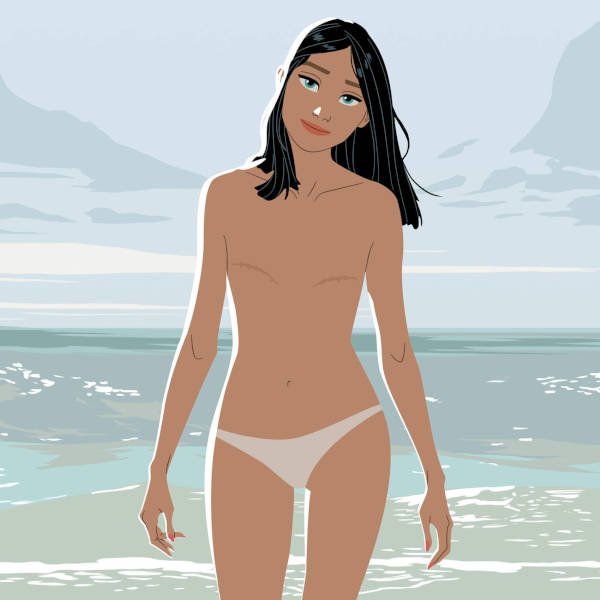 She had breast cancer and now, she does not have breasts. But she is beautiful nonetheless.
21. Natal Position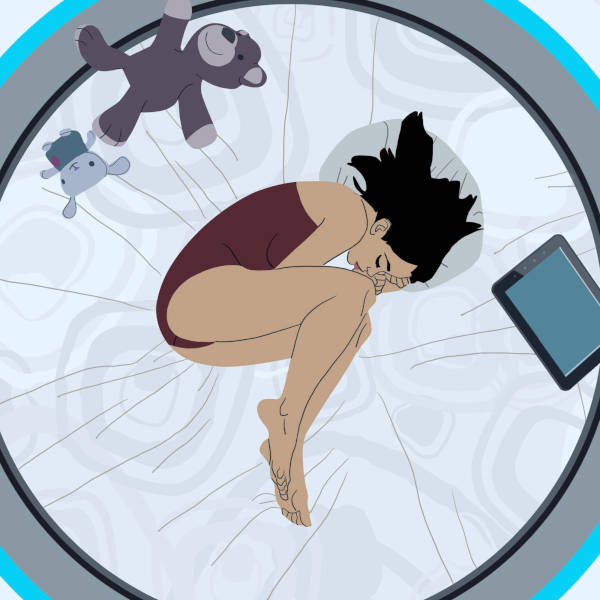 She looks like a baby when she is sleeping. Perhaps, she misses her mom.
22. Alone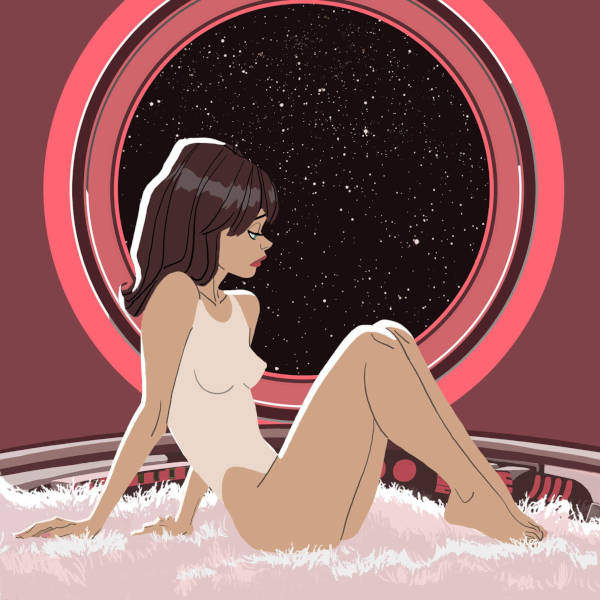 There's no one there in space. She is all alone there.
23. Waiting For Someone Special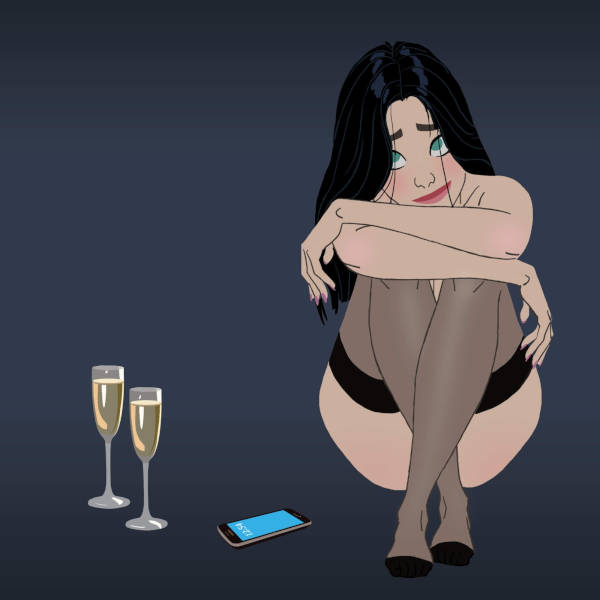 The champagne is prepared. She's just waiting for someone to arrive.
24. Transformation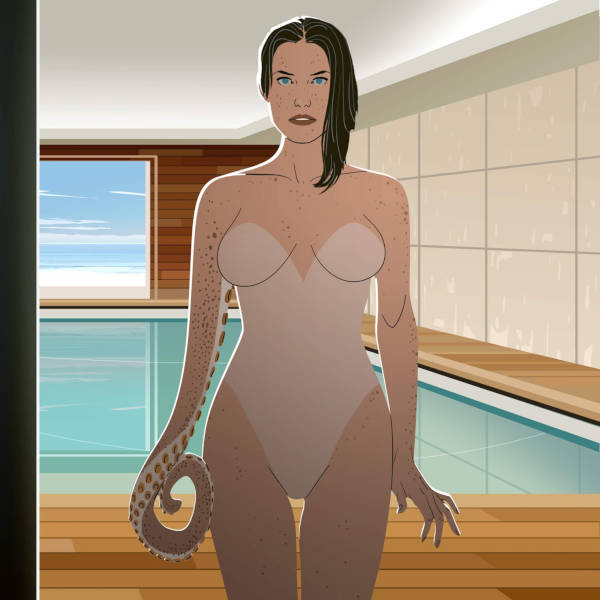 A woman transforms her roles all the time. Yet, they adapt so easily.
25. Light As Air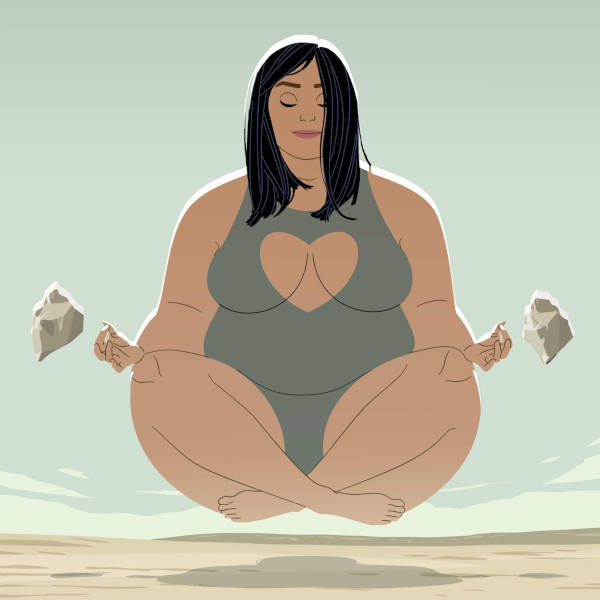 If you call her heavy, she will confuse you because actually, she is light as air.
26. Looking Outside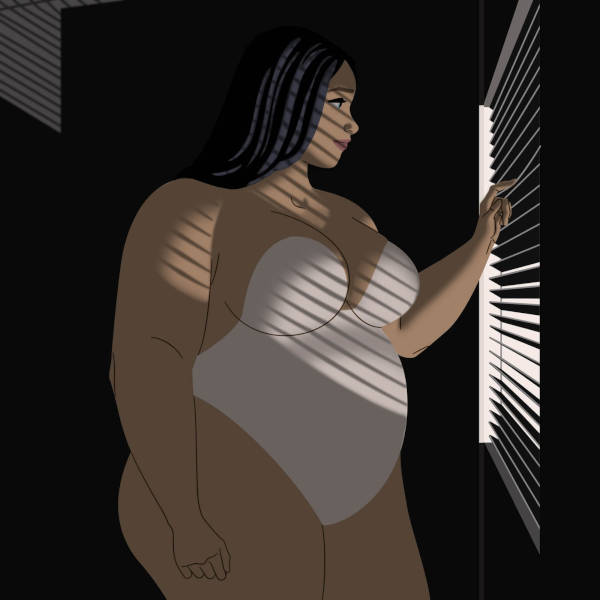 She is left in the dark because of bullies. But she likes to look outside and see the world too.
27. Enjoying Nature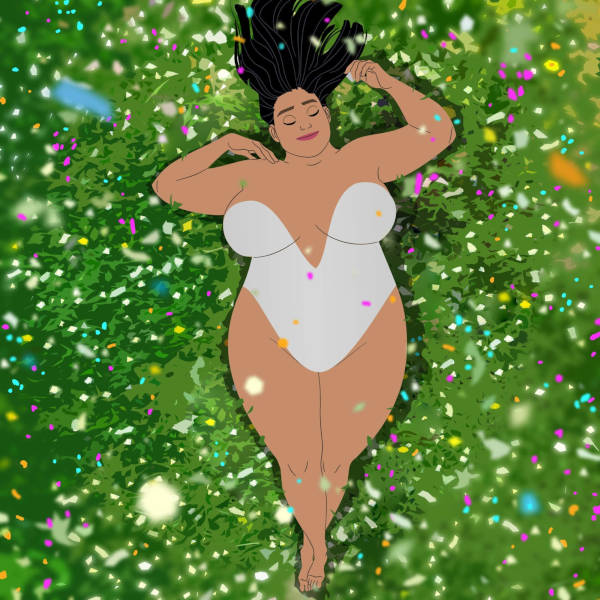 Nature accepts everyone – irrespective of how they look or weigh. And this girl enjoys it.
28. Meeting A New Friend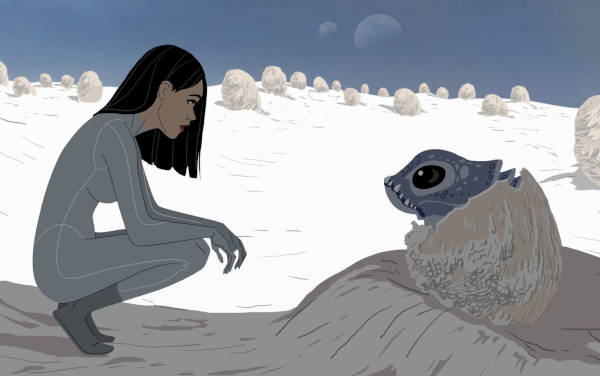 She met a new friend and there is an instant connection.
29. Tinkerbell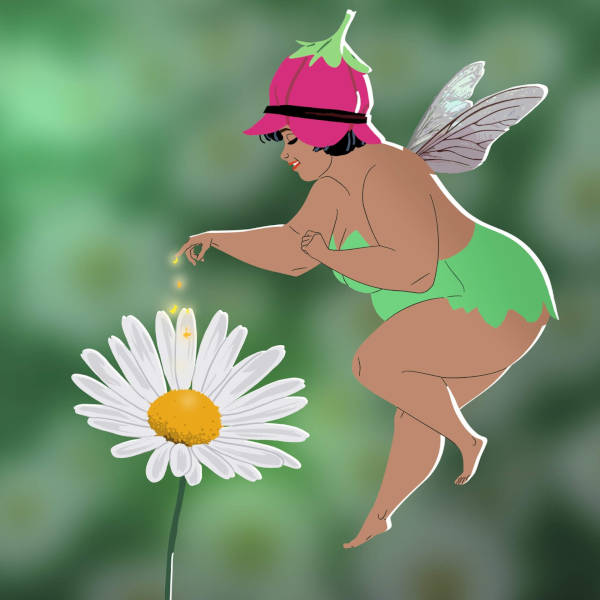 If you thought Tinkerbell could look only a certain way, then you were wrong.
30. Beautiful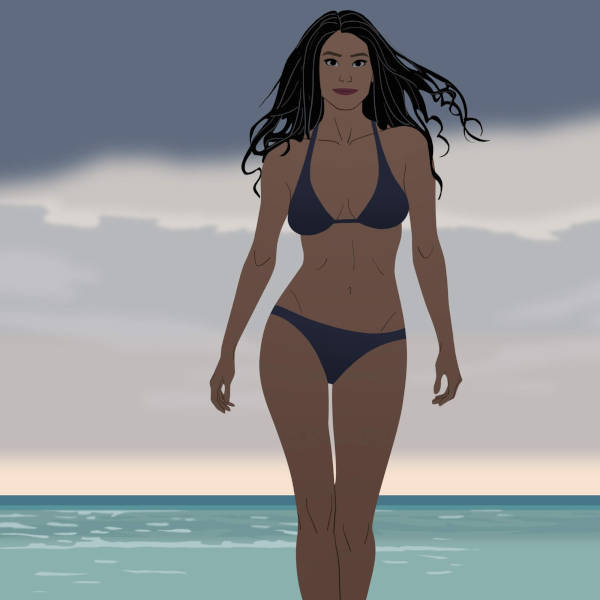 This girl looks confident and beautiful in her bikini.
31. Knight In Shining Armor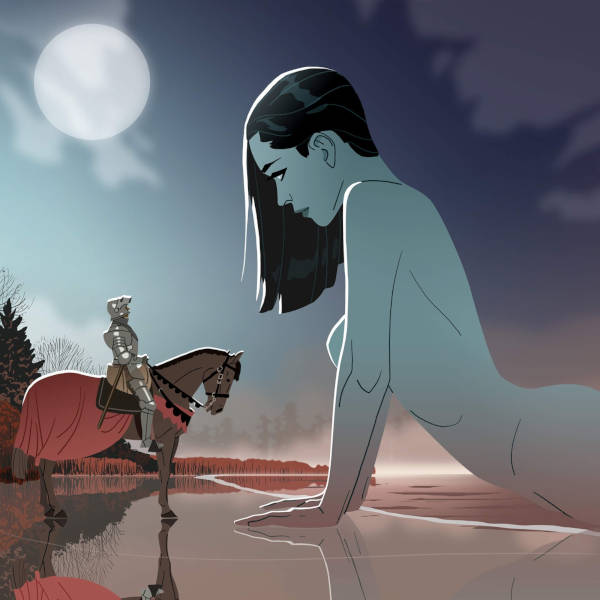 Before, people thought women required knights with shining armours to protect them. This woman doesn't need protection. Can't say the same for the knight, though!
32. Spider Alert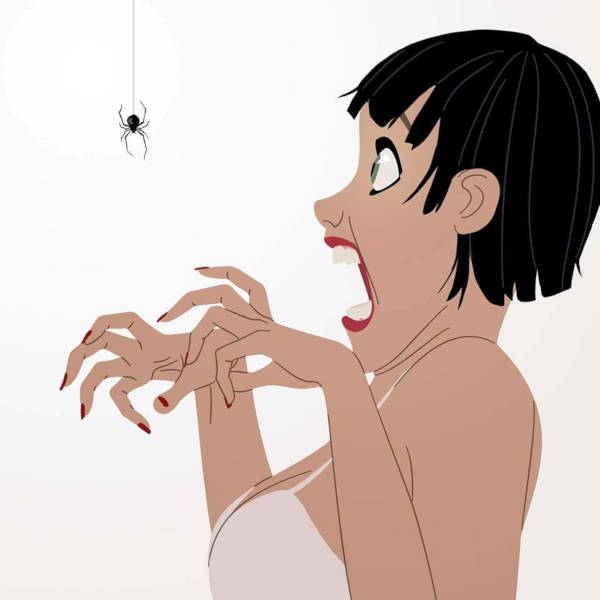 This is a common fear among many– SPIDERS!
33. Observing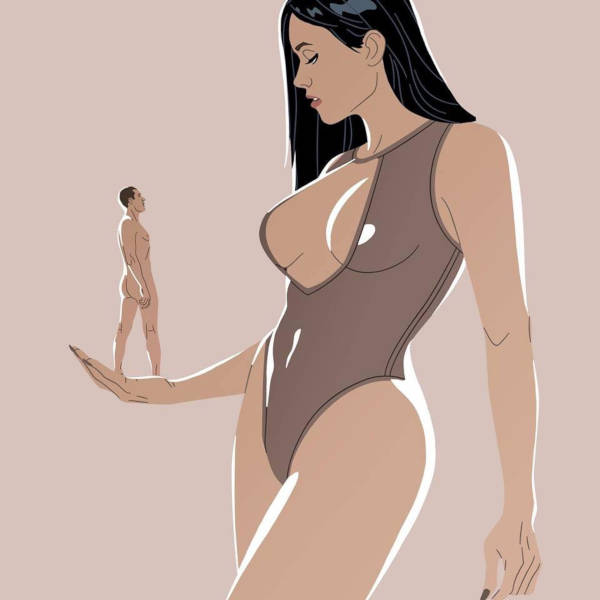 The beautiful girl carries the man in her hand – all in her control.
34. Library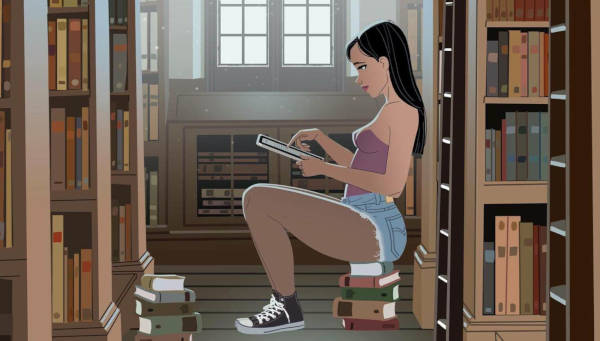 Libraries are good but when you have an interactive social network, who would want to go for books?
These pictures really make you look at women in a different way, don't they?