Colorless surfaces of buildings acquired life and tremendous interest.
Look around you. The world is full of buildings that are colorless with ugly walls. But when the street artists have inspiration and imagination they can transform the colorless and odorless surfaces of buildings into real works of art that you would like to have in your living room.
---
---
Ten buildings that stand out and that have been transformed into works of art exist in various parts of the world.
See the buildings in before and after the mindblowing transformation.
1. Knowledge Speaks – Wisdom Listens, Street Art In Athens, Greece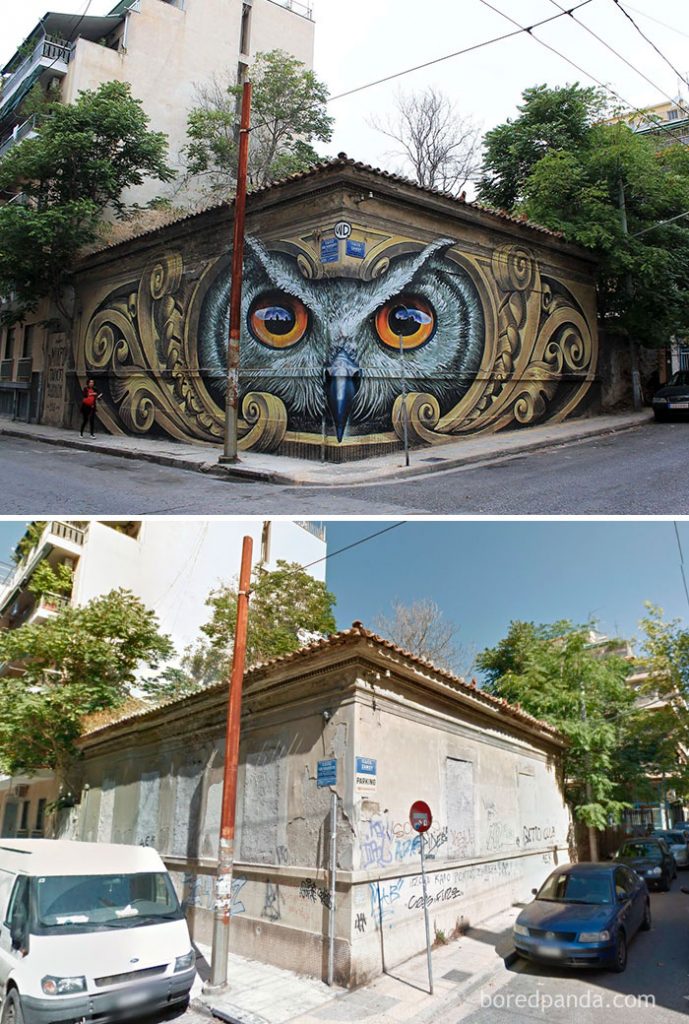 ---
2. Full Moon Hostel, Bristol, UK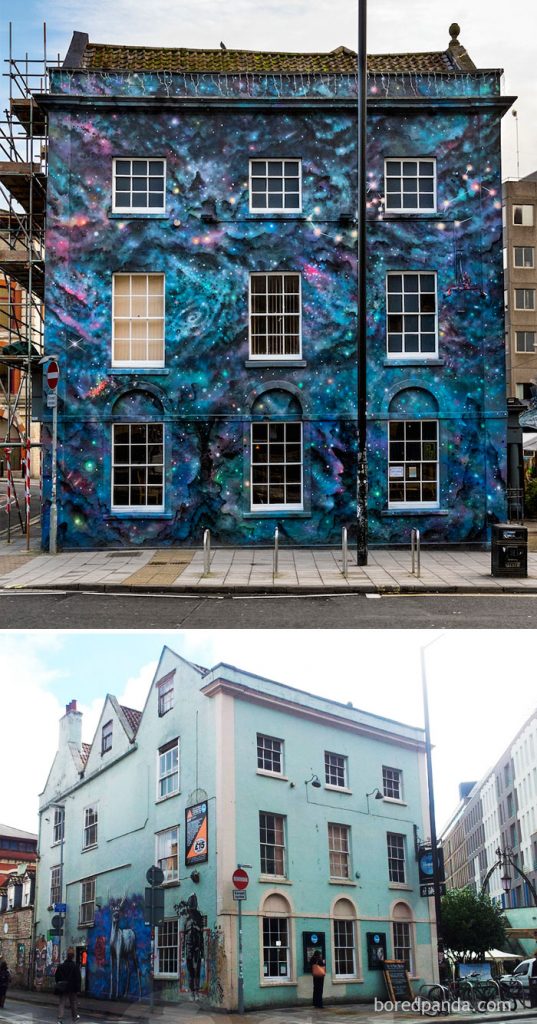 ---
3. Topart, Budapest, Hungary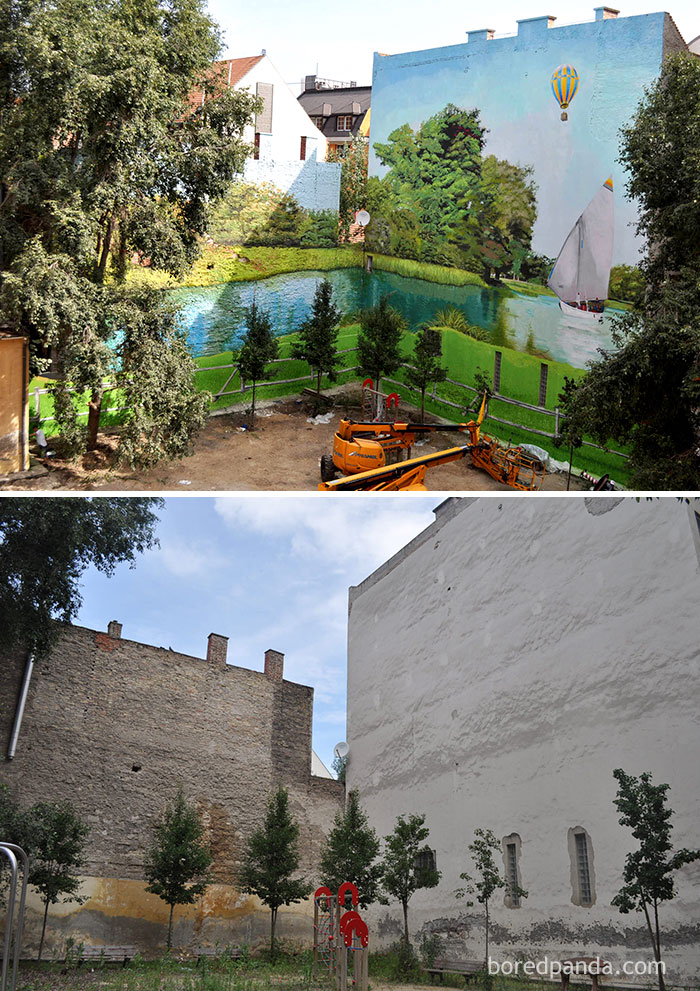 ---
4. The Whole Town In Vibrant Graffiti, Palmitas, Mexico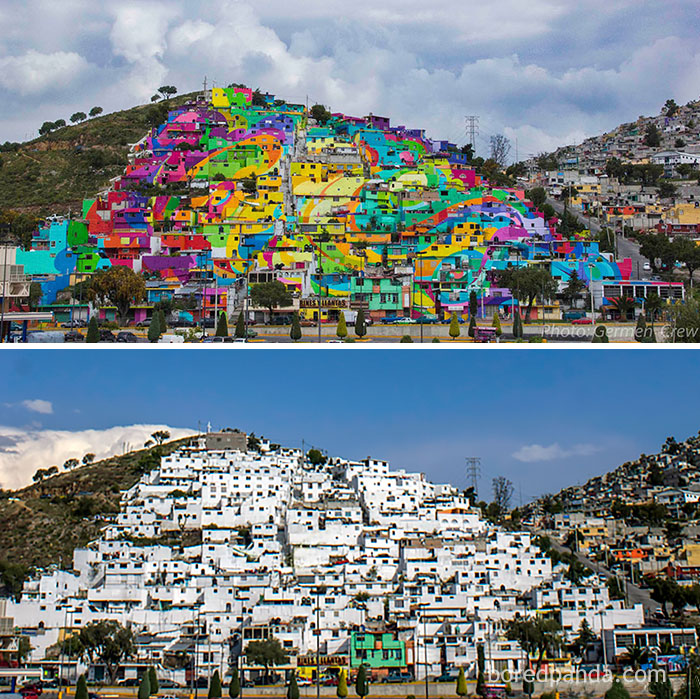 ---
5. Photorealistic Mural, Glasgow, Scotland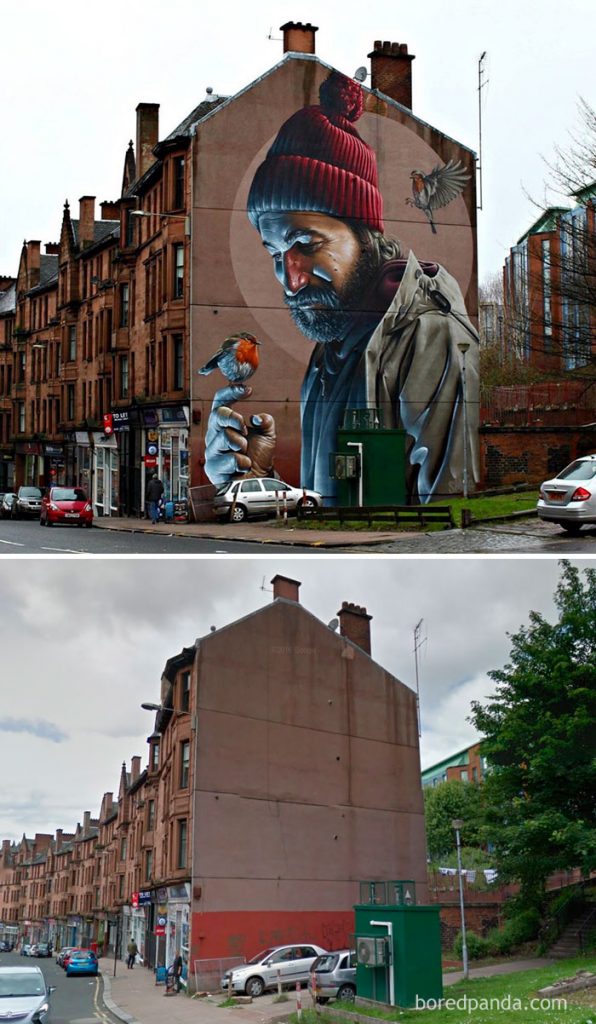 ---
6. Au Fil De Loire, Braves Charensac, France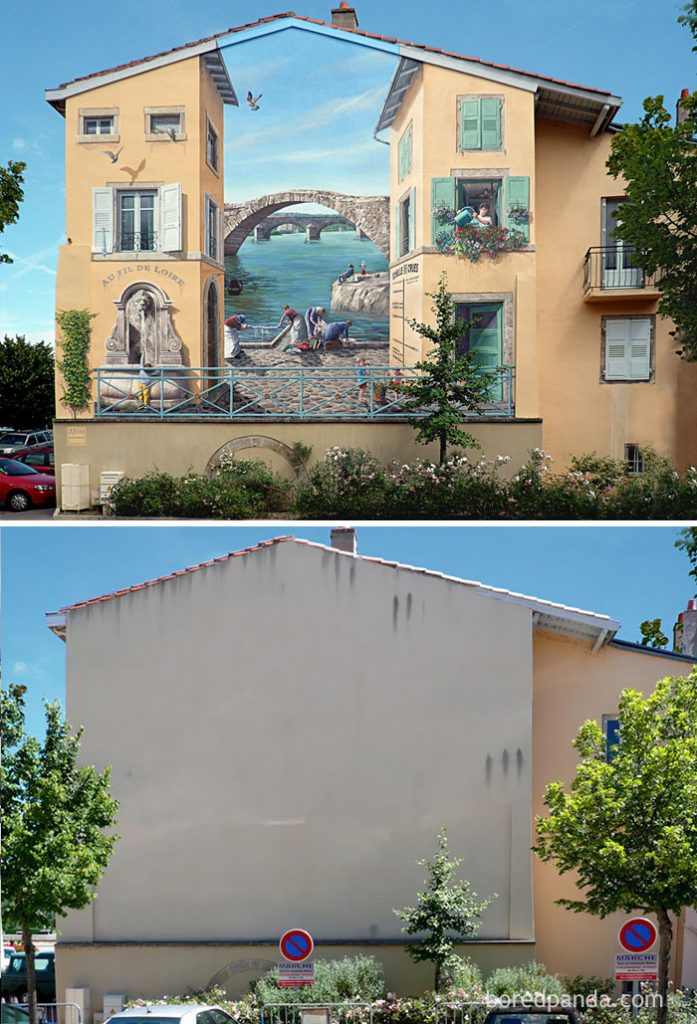 ---
7. Giant Starling Mural In Berlin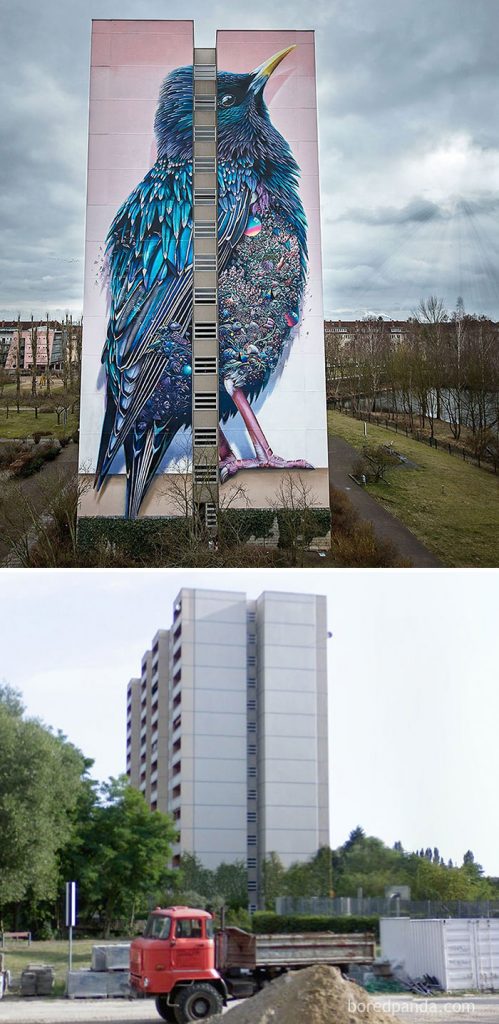 ---
8. Renaissance, Le Puy en Velay, France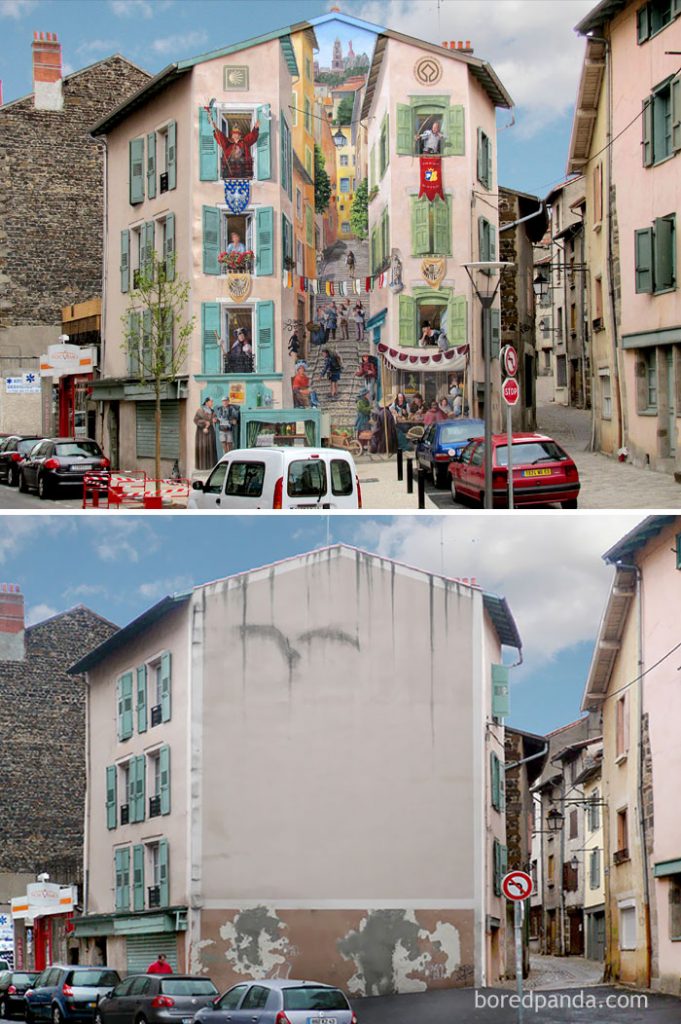 ---
9. 3D Mural In Poznan, Poland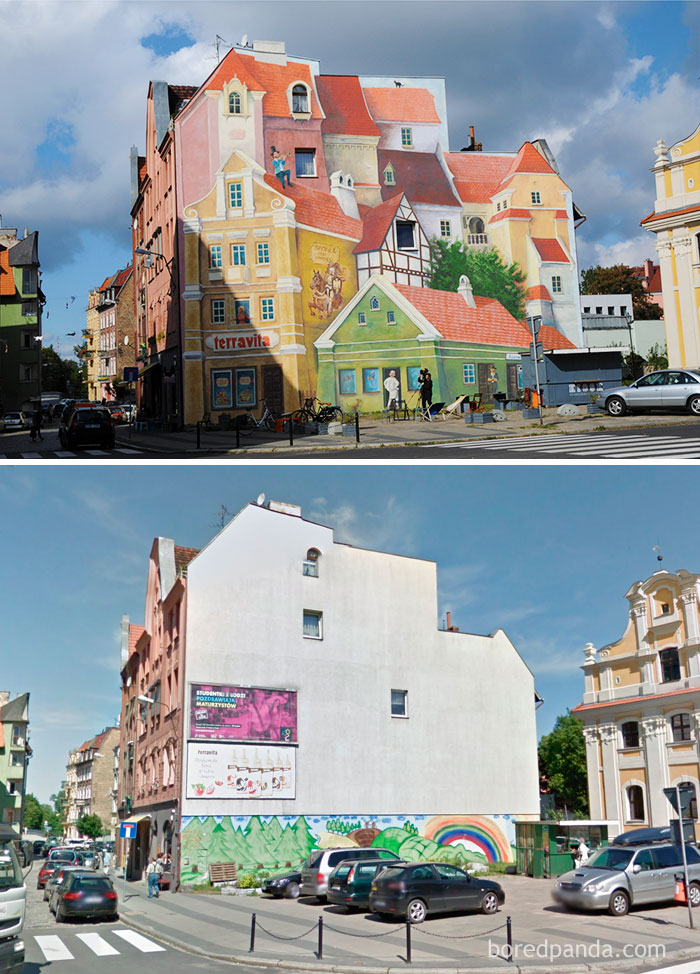 ---
10. Juliette Et Les Esprits, Montpellier, France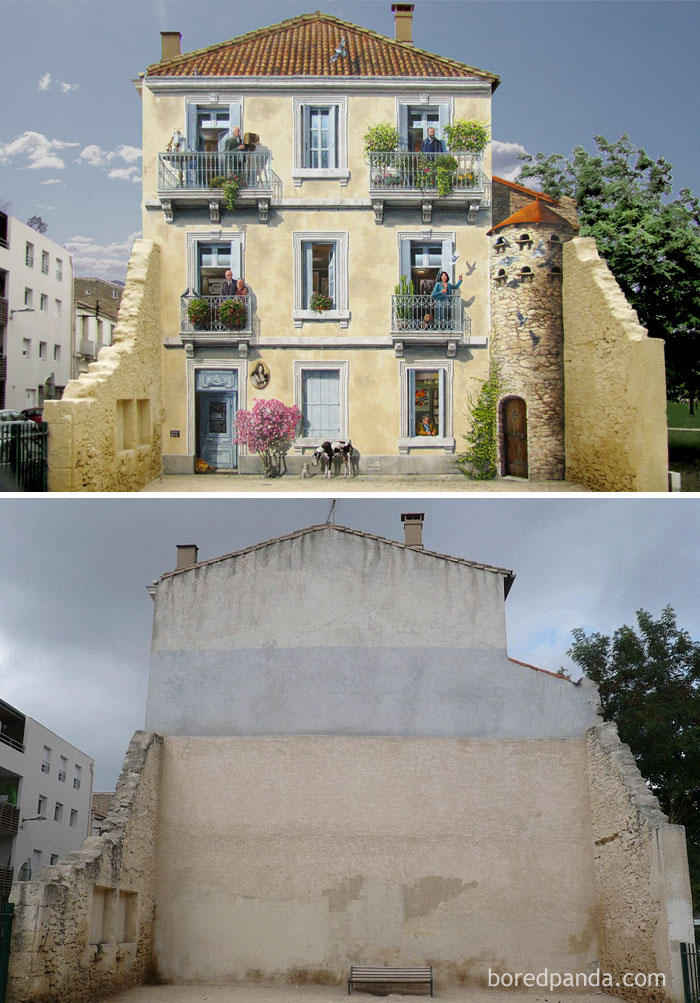 Credits: Boredpanda.com