An East-Asian legend says that, when two people are meant to be together, an invisible thread binds them. By this thread, these two people stay bound together despite space and time differences.
The thread is red, as red is the color of desire and emotion. It derives from an ancient East-Asian belief, that says that Gods bind together those who are meant to meet. The concept reminds us of the western idea of "soulmate"; the difference lies in the fact that, while the term of "soulmate" means the need of one to keep searching of their own soulmate, the legend of the string shows that, when two people are meant to be, they are bound together anyway, and thus they can find each other.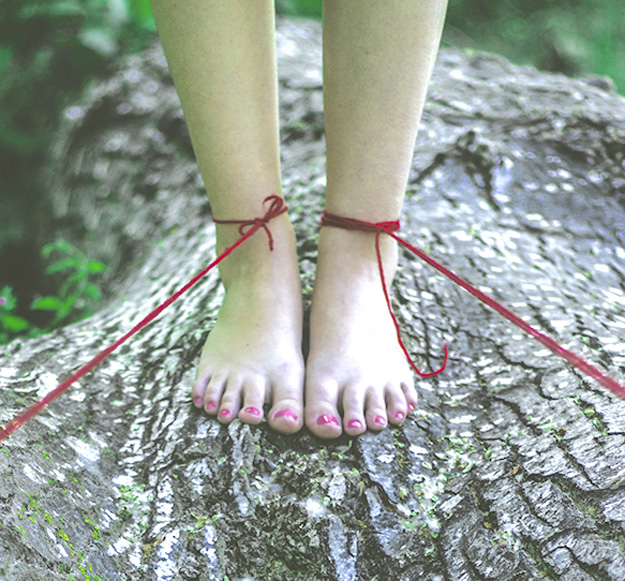 The story behind the legend is , as these stories often are, problematic. One day, a boy was walking home when he ran into a man reading a book. The boy asked the man what was the book about, and the old man said it was about marriages. Then, he told the boy that he could show him the girl that he would marry. When the boy saw her, his unwillingness to get married made him throw a rock at her and run away.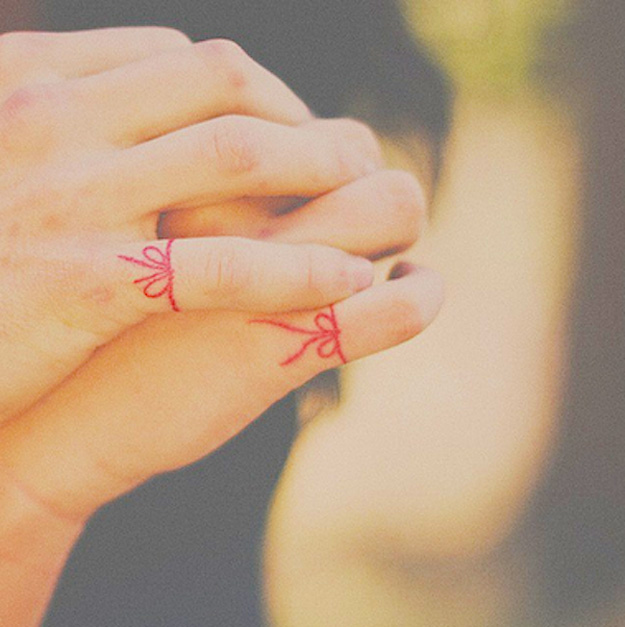 Years later, the boy was a man, and he was presented to the most beautiful girl of his village, in order to get married. He saw that she had a scar over her eyebrow, and, when asking about it, the girl told him that when she was young, a boy threw a rock at her. The story then shows that these two were bound to be together. The red string cannot be avoided or fought.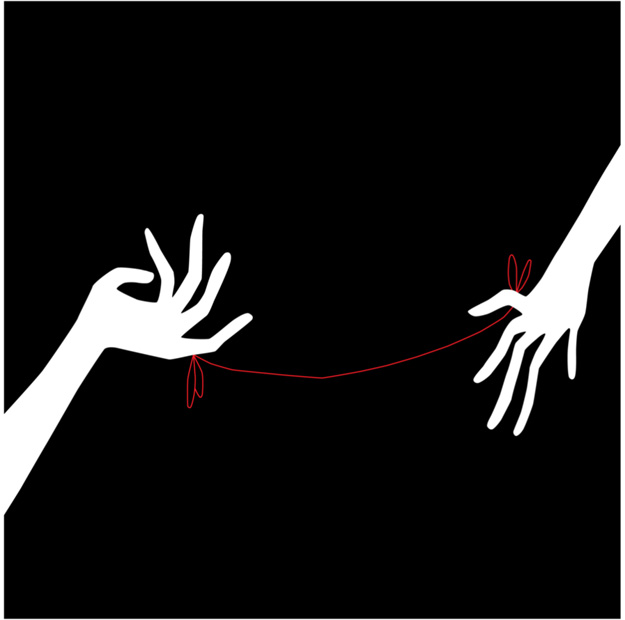 When you find the one that holds the other end of the red string, this doesn't mean that the going will be easy. The red string means to try and hold the other one close. Even when physically or mentally, at times you are apart, the string remains.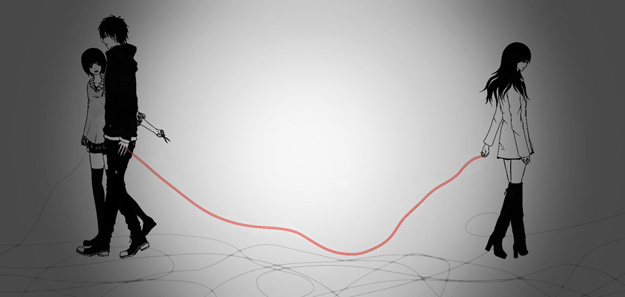 "The minute I heard my first love story I started looking for you, not knowing how blind I was. Lovers don't finally meet somewhere. They're in each other all along." — Rumi
In Japanese tradition, the red string gets tied around the smallest finger, thus creating the phrase "pinky swear". To break such a promise means to cut off your red string.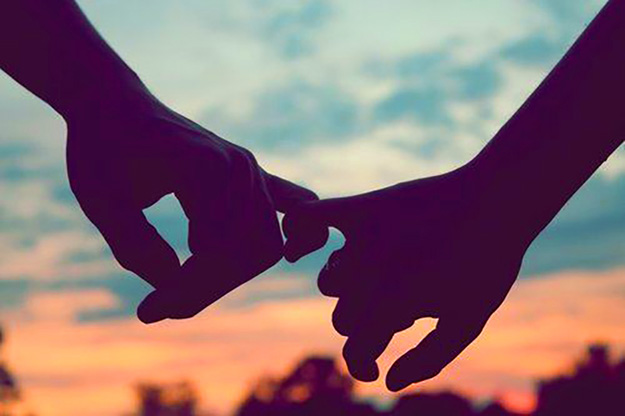 According to Wikipedia, "The two people connected by the red thread are destined lovers, regardless of place, time, or circumstances. This magical cord may stretch or tangle, but never break."